State of Art Medical Center
Best Plastic Surgery Center in Nuevo Progreso, Mexico
Calle Coahuila 210 Nuevo Progreso Tamaulipas, Nuevo Progreso, Mexico

Specialty:

Cosmetic/Plastic Surgery, Medical Spa Treatment, Rehabilitation and Medical Spa Treatment, Stem Cell Therapy

Focus Area:

State of Art Medical Center | Nuevo Progreso, Mexico | Dental Care | Medical Spa Treatments | Plastic Surgery | Mommy Makeover | Breast Implants | Rhinoplasty | Breast Lift | Blepharoplasty | Liposuction | BBL
State of Art Medical Center Profile Overview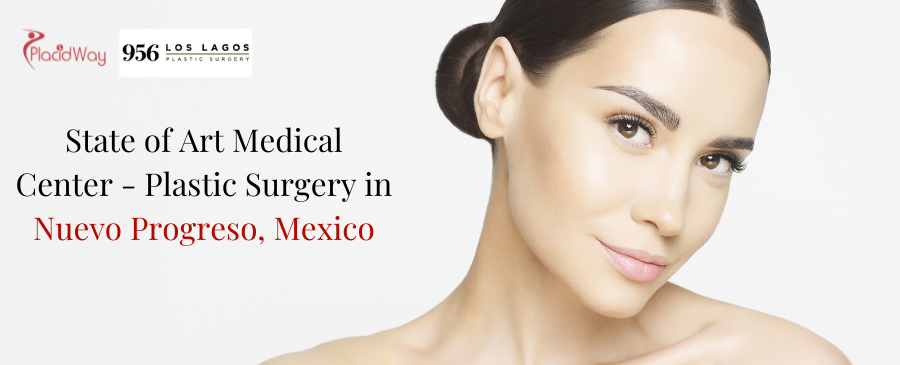 State of Art Medical Center in Nuevo Progresso, Mexico, is a cutting-edge healthcare facility that provides comprehensive medical services to the local and international patients. Our goal is to provide our patients with the highest standard of medical care in a comfortable and welcoming environment.
Our state-of-the-art facility is equipped with the latest medical technology and staffed by experienced medical professionals who are committed to providing excellent care. We offer a wide range of medical services, including plastic surgery, dental care, and medical spa treatments. Our highly trained doctors, nurses, and support staff are dedicated to ensuring that each patient receives personalized and compassionate care.
At State of Art Medical Center in Nuevo Progresso, Mexico, patient satisfaction is our top priority. We understand that visiting a doctor can be stressful, and we strive to make the experience as stress-free as possible. From the moment you step into our facility, you'll be greeted by our friendly and welcoming staff, who will assist you every step.
In addition, our center adheres to Federal Commission for the Protection against Sanitary Risk (COFEPRIS) standards.
Why choose State of Art Medical Center in Nuevo Progresso, Mexico?
Affordable medical services: The medical center offers top-notch medical services at a fraction of the cost compared to other medical facilities in the United States.
Expert medical professionals: The center is staffed by highly qualified and experienced medical professionals dedicated to providing the best care possible.
Latest medical technology: State of Art Medical Center is equipped with the latest medical technology and equipment to ensure patients receive the best care.
Comprehensive medical services: The center offers various medical services, from dental care and plastic surgery to relaxing medical spa treatments.
Convenient location: The medical center is conveniently located in Nuevo Progresso, Mexico, close to the border with the United States, making it easy for patients to access medical services.
Comfortable facilities: The medical center is designed to provide a welcoming and comfortable environment for patients and their families, with private rooms, comfortable waiting areas, and friendly staff.
Efficient and timely services: The medical center operates efficiently and provides prompt medical services to patients, helping them get the care they need quickly and effectively.
Personalized care: The medical center provides customized care to each patient, considering their medical needs and concerns.
Quality and safety standards: The medical center follows strict quality and safety standards to ensure that patients receive the highest quality care in a safe and secure environment.
How Can I Book a Video Consultation with

State of Art Medical Center in Nuevo Progresso, Mexico?
You can contact the clinic directly or our Customer support to book your plastic surgery or dental procedure at State of Art Medical Center in Nuevo Progresso. The center is the perfect choice for anyone looking for high-quality medical care. Our modern facilities, experienced medical professionals, and commitment to patient satisfaction make us the premier medical center in the region. Visit us today and experience the difference that quality healthcare can make in your life.

---
State of Art Medical Center, Nuevo Progreso, Mexico Profile Details
Patients can save up to 70% on the cost of plastic surgery in Nuevo Progreso compared to the United States. The lower cost of living in Mexico also allows clinics and surgeons to offer lower prices while still providing high-quality care.
The cost of tummy tuck in Nuevo Progresso starts from $3,000. The cost of a facelift is around $5,000, while a Mommy Makeover in Nuevo Progreso is $5,800.
See our table below to find your cosmetic procedure price:
ProceduresCostTummy Tuck$3,000Breast Implants$2,990Liposuction$2,990Bichectomy$400Breast Lift$4,500Mommy Makeover$5,800Liposuction + BBL$3,500Facelift$5,000Rhinoplasty$2,800Upper Eyelid Blepharoplasty + Botox$1,200Upper Eyelid Blepharoplasty + Threads + Botox + Fillers + CO2$1,700Upper & Lower Eyelid Blepharoplasty + Threads + Botox + Fillers + CO2$2,200
Contact our Customer Care team to get your free quote today!

---
State of Art Medical Center Treatments Offered
Experienced medical team provides the following cosmetic procedures to their patients:
Tummy Tuck
Procedure that aims to reshape the area of the body between the chest and the pelvis by removing excess skin. The procedure results in a thin, shaped body with a flat abdominal area.
Breast Implants
Breast Implant Surgery to improve the appearance of small breasts. The procedure entails inserting a silicone implant into the mammary glands, muscle, or beneath it.
Liposuction
Liposuction is a procedure used to shape the body by removing unwanted fat deposits in various areas of the body. Liposuction involves extracting fatty tissue with thin cannulas.
Bichectomy
Bichectomy is a surgical procedure that removes the buccal fat pad in order to achieve a youthful and aesthetic appearance while also achieving harmony in the facial contour.
Breast lift
Mastopexy, also known as a breast lift, is a surgical procedure used to improve the appearance of sagging or ptotic breasts. The goal of surgery is to improve breast shape while minimizing visible scars.
Mommy Makeover
We perform aesthetic retouches combining a tummy tuck, liposuction, and breast augmentation or reduction in a single procedure to restore your shape prior to giving birth.
Brazilian Butt Lift (BBL)
A Brazilian Butt Lift combines liposuction and fat transfer to achieve a well-shaped and rounded gluteus while reducing fat in the abdominal area, hips, muscles, or lower back.
Facelift Surgery
Face Lifting is a cosmetic surgical procedure that makes your face appear younger. Skin is pulled back on each side of the face, tissues beneath the skin are surgically altered, and excess fat is removed.
Rhinoplasty (Nose Job)
The procedure aims to reshape the nose. It can make the nose bigger or smaller, change the shape of the tip of the nose, change the nasal dorsum, narrow the nose, and correct nasal deffects.
Blepharoplasty
Blepharoplasty is a procedure that involves the removal of the eyelids. It removes excess skin from the upper and lower eyelids and reduces bagginess. It's also known as an eye lift.

---
State of Art Medical Center Certificates, Accreditations, Qualifications
We are a multidisciplinary team of highly specialized surgeons and doctors who are certified in various disciplines and have over 30 years of experience to provide you with the best service and results possible.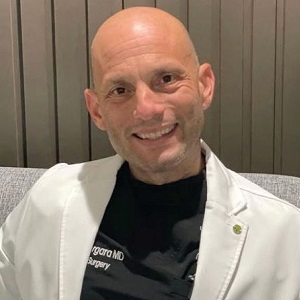 Dr. Carlos Vergara - Certified Aesthetic Surgeon
Aesthetic surgeon with 20 years of experience and a master's degree in aesthetic medicine (AMNE). He attended the University of Monterrey and the Valle de Bravo. The College of Masters in Cosmetic Surgery and the National Association of Aesthetic Medicine have both certified him.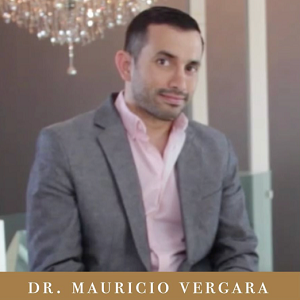 Dr. Mauricio Vergara - Certified Aesthetic Surgeon
Over 21 years of experience and a master's degree in aesthetic medicine (AMNE). He attended the University of Monterrey and the Valle de Bravo. The College of Masters in Cosmetic Surgery and the National Association of Aesthetic Medicine have both certified him. Los Lagos Hospital's General Director.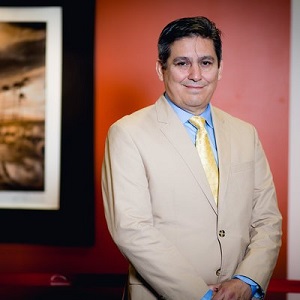 Dr. Jose Luis Villareal - Certified Plastic Surgeon
32-year-experienced plastic surgeon. In Monterrey, he attended the National Autonomous University of Mexico. The Mexican Council of Plastic Surgery and Reconstruction certified him. Mexican Association of Plastic Surgery member.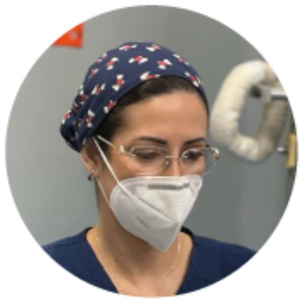 Dra. Emma Alfaro Guerrero - Anesthesiologist
14-year anesthesiologist experience. She studied at the University of Monterrey and UMAE No. 25 and is certified by the Mexican Council of Anesthesiology No. 6859.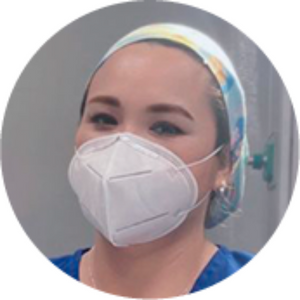 Dr. Norma Altamirano Aguirre - Anesthesiologist
3 years of experience as an anesthesiologist. Her studies were completed at the University of Guanajuato. She is certified by the Reynosa College of Anesthesiologists in Tamaulipas. She is a member of Mexico's Airway Assessment and Management Group.

---
State of Art Medical Center Testimonials
I recently had a face-lift done by Dr Vegera and Dr Villareal on Tuesday. I was very impressed with the facility and staff and follow up call from Dr. V. I stayed one night at Hospital Los Lagos and was provided a chauffeur ride back to the border and flew back to Dallas on Friday. Even with a small language barrier I felt very well taken care of by every one. - Suzanne Martin
I had breast lift done Friday and was back home Sunday morning. Everything was professional. The staff was very attentive and welcoming. Dr. Vegara & his Team were awesome. The pain level was tolerable. Nothing outrageous. Dr Vegara followed up on video chat & assured me if I needed to reach out to him for questions, that it would be welcomed. - Ernestine Morrow
Okay so. My weight loss journey started in 2007 , I then was looking for a DR. To remove my access skin I Then did some research and net Dr. Carlos Vergara . He was just so amazing of course I was a size 24 and after all the weight loss and the skin removal I then was a size 5, .years passed and about 3 yrs. ago I decided I wanted a facelift , tummy tuck, breast implants. I decided to go to another Dr. I was highly overcharged , I did not get the implants I asked for , the muscles repaired has cost me 2 more serious surgeries and the face lift was horrible made no difference , so last year on December 2021 I had a virtual appointment with my Dr. Carlos Vergara about having a facelift , right away I was determined to do this , I saw other testimonials and I did not even think about it twice I had my facelift on December 6, 2021 and this is the results the best ever it was painless. I am so happy it boost my self esteem, the staff, the care just everything thank you Dr. Carlos Vergara and Mauricio Vergara for the amazing facelift they performed on me. - Adriana Gonzalez

---
State of Art Medical Center Awards & Recognitions
---
Nuevo Progreso, Mexico Destination Overview
Medical Tourism in Nuevo Progresso Mexico
Nuevo Progresso is located in the northern state of Tamaulipas, Mexico and is just a short drive from the United States border. It is a popular destination for Americans seeking affordable medical treatments and procedures.
One of the biggest advantages of medical tourism in Nuevo Progresso is the low cost of medical services compared to the United States. This is due to the lower cost of living in Mexico and the favorable exchange rate between the US dollar and Mexican peso. Patients can save up to 70% on the cost of medical treatments and procedures in Nuevo Progresso, making it an attractive option for those who are uninsured or underinsured.
The quality of medical care in Nuevo Progresso is also impressive. Many of the clinics and hospitals in the region are equipped with modern medical equipment and staffed by highly trained and experienced medical professionals. These centers offer cosmetic surgery, dental care, and other treatments specialities.
Aside from the medical treatments, Nuevo Progresso also offers a variety of recreational activities and attractions for medical tourists to enjoy. From shopping and dining, to outdoor activities and natural attractions, there is something for everyone in Nuevo Progresso. The city is the perfect destination for those looking to combine their medical needs with a relaxing and enjoyable vacation.
If you're traveling from the United States, there are several options to get there.
By air. The closest airport to Nuevo Progresso is McAllen International Airport, located just 20 minutes away. From here, you can rent a car or take a taxi to Nuevo Progresso. If you prefer to fly into a larger airport, you can fly into Houston International Airport or Mexico City International Airport and then rent a car or take a bus to Nuevo Progresso.
By car. The trip takes about 4 hours from the border city of McAllen, Texas. It's important to note that while driving in Mexico is relatively straightforward, there are certain safety precautions to take into consideration, such as avoiding traveling at night and carrying enough food and water in case of an emergency.
By bus. The bus trips can be a more affordable option, but can take longer than flying or driving.
Regardless of how you choose to get to Nuevo Progresso, it's a good idea to research the travel options ahead of time and make sure you have all the necessary documents, such as a passport or visa if required. By taking the time to plan ahead, you can make your trip to Nuevo Progresso as smooth and stress-free as possible.

---
---
Reviews
Laura B

Excellent assist. Without waiting.

State of Art Medical Center

Dec 09 2022

Sonia Y R

Dr Carlos Vergara is so professional and very very nice. Initially told me to call him if any questions or doubt about anything, and I have called him. Easy to reach him. I feel at ease to call at anytime with any questions or concerns. Very pleased with the entire personnel, everyone is really nice.

State of Art Medical Center

Dec 21 2022

Hilda G

Very friendly they made me feel good about my stay and helped with my anxiety cant wait to heal to rock my body, thank you to all the doctors and nurses that took good care of me.. Im definitely going back.

State of Art Medical Center

Jan 23 2023
---
Cosmetic/Plastic-Surgery Related Packages
Cosmetic/Plastic-Surgery Related Experiences