Best Tubal Ligation Reversal Packages in Mexicali Mexico


Successful Tubal Ligation Reversal in Mexicali, Mexico

What is Tubal Ligation Reversal?
Tubal Ligation Reversal, also known as tubal sterilization reversal, is a surgical medical procedure aiming to reestablish fertility in females after they undergo tubal ligation surgery.
During the procedure, the divided sections of fallopian tube are reunited; tubal ligation reversal will give women the opportunity to become mothers once again.

The tubal reversal procedure is performed with microsurgery techniques to open and reconnect the fallopian tube segments that remain after a tubal sterilization.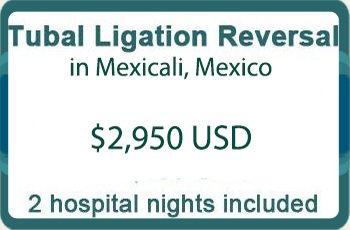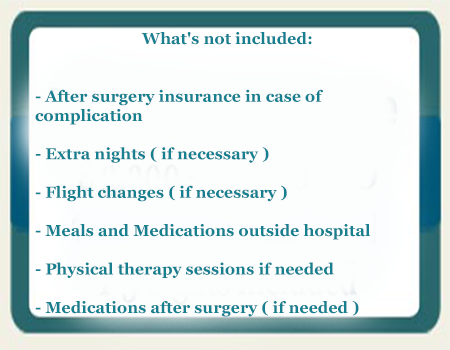 Why Choose Us?
Quality and Updated Services in all Our Areas.
We are the Most Complete Hospital in the Region.
We Provide the Care That You and Your Family Deserve.
We are a highly specialized hospital .
With best quality healthcare.
Medical Practitioners in all specialties & skilled staff.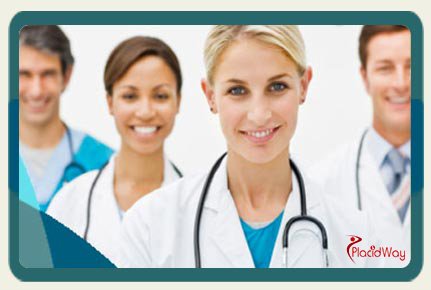 If you need more information about the Tubal Ligation Reversal procedure or about the Family Hospital, do not hesitate to contact us!


PlacidWay.com provides information and travel related services. We do not provide health care services. We provide information solely for informational purposes and do not endorse any particular health care provider or facility or any particular health care service or treatment. We are not affiliated with any health care provider or service and we are not responsible for any health care service. Please consult with your own domestic licensed health care provider before seeking the services of any health care provider you learn about via our site.