Stem Cell Therapy for Autism in Kiev, Ukraine
Despite the fact that the prevalence of autism is increasing at a very high rate, there is still a lack of effective and definitive ways to help these children. Parents are constantly searching for help and trying to ease the child's life, trying methods like HBOT, DMG, bio-medical methods, food allergy reduction (gluten- and casein-free diet etc.), anti-fungal and anti-psychotic medicines, and many other treatments and educational programs. Depending on each case, parental care and involvement, these methods can be more or less effective for certain aspects of the child's health or behavior.
Considering the nature and specifics of these disorders, fetal stem cells are nowadays the most effective way to treat and manage autism and ASD. By its natural design, the purpose of stem cells is regulation, healing and repair.
The main goals of stem cell therapy with fetal progenitor cells are brain development triggering as well as regulation of the immune system.
Infinity Clinic (Kiev, Ukraine) offers a unique program based on synergetic effect of tailored cell types combination targeting the underlying causes of autism and ASD, therefore helping with all major and minor issues autistic child is suffering from.
The therapeutic effect of fetal progenitor cells is based on their ability to:
target the affected areas and migrate there
integrate into the existing neural and synaptic network (engraftment) and acquire properties of the surrounding cells and differentiate into them (white and gray matter restoration) and replace non-functioning tissue
increase blood flow to the affected areas of the brain (amelioration of hypoperfusion) through induction of the new (collateral) blood vessels from the preexisting arteries (angiogenesis), which results in the central nervous system functioning improvement
restore the lost or impaired neuron connections (improvement of the synaptic transmission)
form the new neuron connections (neurogenesis)
activate endogenous restorative mechanism within the damaged tissues (paracrine activity) through production of anti-inflammatory cytokines, bioactive molecules, trophic, growth and stem cell factors
regulate metabolism
modulate the immune system as they demonstrate a strong long-lasting immunosuppressive activity through the release of strong survival-promoting biological factors, which is impossible through pharmaceutical interventions
stimulate hematopoiesis (blood cell regeneration).
Parents of our patients report the following effects and gains:
easier contact with the child (eye contact, first of all; children unable to fix gaze on the objects start looking at them with interest)
more adequate behavior at home and outside
decreased fear of loud noises, strangers, bright colors etc.
improvement of psychological confidence (children feel less vulnerable, and exposure to certain environmental factors does not cause negative emotions)
control of anger and other emotions, more adequate emotional status
stimming (self-stimulatory behavior) reduction
reduction in self-injurious and bizarre behaviors, easing of obsessive-compulsive behaviors
development or improvement of the ability to follow commands
verbal skills improvement (non-verbal children are quite likely to start making sounds, syllables; vocabulary build-up in verbal children)
build-up or improvement of social skills
emerge of the ability to indicate the needs in a proper manner
new self-awareness and more "presence" instead of being secluded in their own faraway world
concentration and attention span improvement
intellectual capacity improvement
learning ability improvement
information processing improvement (memorization, recall)
fine motor improvement
writing and drawing skills improvement (due to better concentration and fine motor improvements)
self-care skills improvement/development
better tolerance of different foods
improved digestion
bladder/bowel control improvement
powerful immune boosting (reduced incidence of colds etc.)
Depending on each case and its severity, improvements may vary as well as their degree, but they are reported in most cases.
Striving for perfection and great results, the medical combines fetal progenitor cells with very effective animal-assisted therapy. The clinic offer snail- and turtle-assisted therapy for development and improvement of sensory skills.
Outside the Clinic, there is an opportunity to try:
Hippotherapy (Horse-Assisted Therapy)
Dolphin-Assisted Therapy.
Fetal stem cell therapy is a very powerful engine, however the child's future is in the parents' hands, and ideal results are achieved in integrated approach, or in combination with other methods and ways (proper parental care, diet, educational programs, animal-assisted therapy etc.).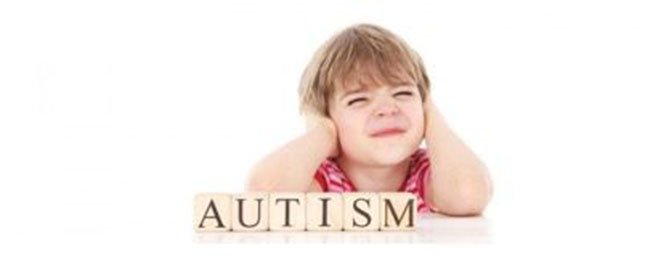 Benefits of the Stem Cell Therapy for Autism
extensive experience
optimal combination of fetal progenitor cell types and tissue extracts tailored for each case with regard to the main disease, its complications and co-morbidity
animal-assisted therapy inside and outside the clinic
consultation by the experienced specialist on further management
minimally invasive treatment (no surgery involved)
advanced safety screening of the cells
no adverse effects
no allergic reactions
no rejection risk
no cancer risk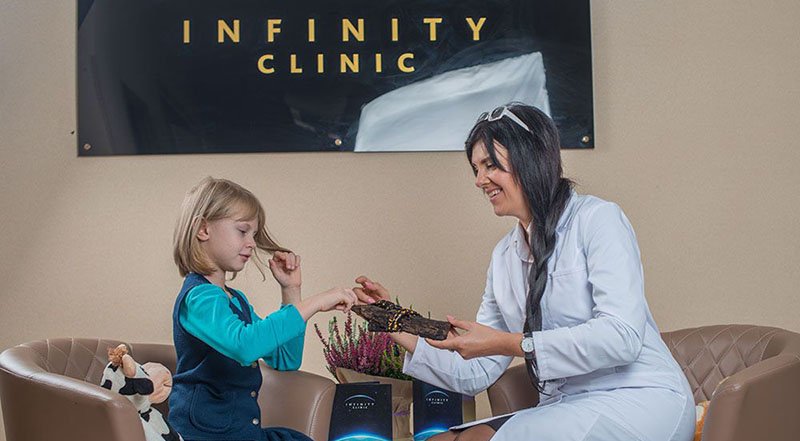 Inclusions and Exclusions
Airport-clinic-airport transfer.
Transportation to and from Kiev upon request.
High class accommodation for the patient and 1 attendant (double room or family room for parents and 1 child) for 4 nights.
Full board (individual menu).
All medical and additional procedures provisioned by the program.
24-h nurse care.
Medical report.
Medications if necessary.
Interpreter service.
Use of leisure and recreation facilities (sauna, heated pool, gym, bicycles, lake beach access).
Follow-up after the treatment.

Why Choose Us?
The medical center offers personal approach to each patient for whom it will tailor the unique program including combination of different stem cell types targeting the issues of concern, animal-assisted therapy etc.
The clinic's specialists in autism will provide personal recommendations on further management.
Guarantee of top level quality of stem cell transplants.
The medical center sets the quality, safety and value standards in the discovery, development and delivery of preventive and regenerative medicine.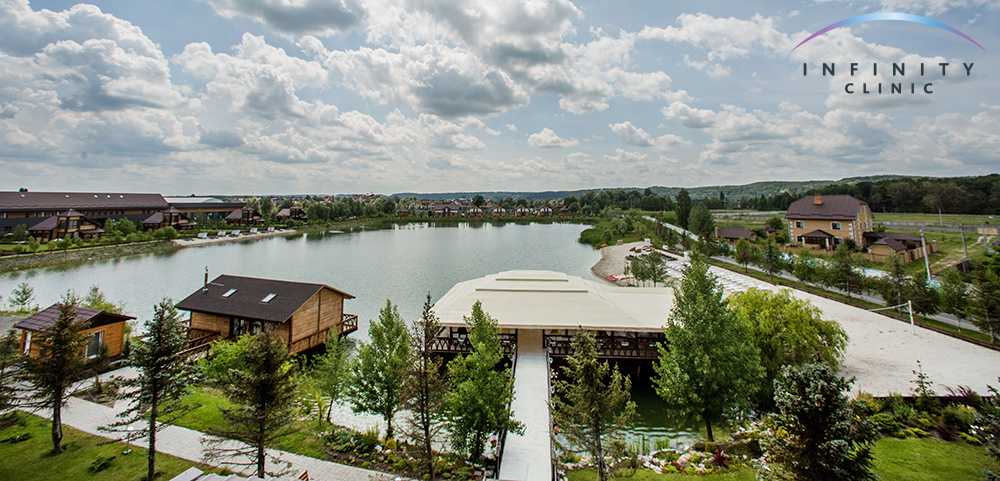 Find all about the stem cell therapy for autism package offered by Infinity Clinic! Contact us!
Disclaimer
Stem Cell Therapy is still an experimental treatment. Any information related to stem cell therapy provided in this website is for educational purposes only. It is not intended to replace a consultation with a licensed physician nor be construed as medical advice or any emergency health need you may be expecting.