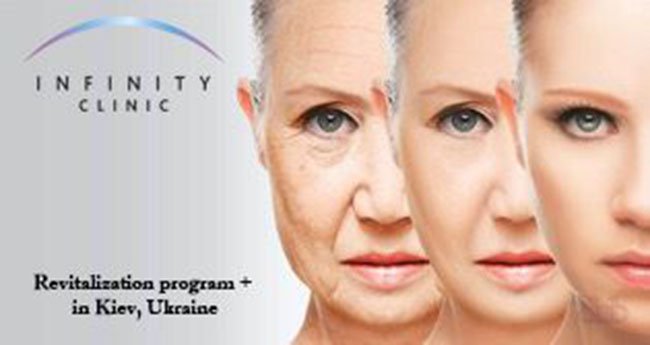 Revitalization Program Plus in Kiev, Ukraine
Aging is nothing more than depletion of body stem cell reserves. Stem cells are responsible for formation and renewal of organs and tissues, and their number is genetically programmed. Body stem spaces shrink, and our cell renewal slows down until there is only division of our aging specialized cells.
At the same time, the body is affected by many other harmful factors, such as pollution, poor nutrition, bad habits, unhealthy lifestyle and stress. So, vitality reduces, healing processes slow down, skin loses its elasticity, and wrinkles appear. That's what is called "getting older". To reverse the signs and effects of aging, modern science offers an effective and natural solution - fetal stem cell therapy.
Fetal stem cells enlarge "free cell spaces" in all organs and tissues, thus retriggering self-renewal processes. At the same time, they stimulate body's own dormant stem cells, which results in immune boosting and improvement of organs and systems functioning. This is called rejuvenation from inside, or true rejuvenation.
Benefits of Revitalization Program Plus
vitality improvement and chronic fatigue disappearance
higher energy level and exercise power
hair quality improvement
skin tone and elasticity refreshment
blood pressure and hormone level stabilization
potency and libido improvement
sleep improvement
normalization of internal organs functioning
immune boosting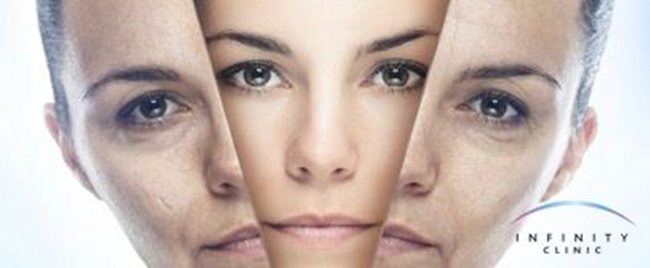 Revitalization Stages
Day 1
1. Consultation by the Infinity Clinic Chief Doctor and General Practitioner.
2. Laboratory Tests:
•complete blood count
•blood chemistry
•coagulation test
•urine test
•cancer markers
•thyroid hormones
•sexual hormones
•viruses (hepatitis B and C, HIV - ELISA test)
•blood type and Rh
3. Instrumental examinations:
•ultrasound of the abdomen, pelvis and thyroid
•ECG 4. Detox-therapy* (method is to be determined by the doctor upon examination and evaluation):
•plasmaphereis session or
•detox solution (infusion)
5. Cosmetic procedures (procedure is to be determined by the doctor):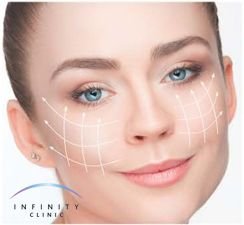 •moisturizing or whitening mask
•cryomassage of the face
•machine massage of the scalp (d'Arsonval )
•lymphatic massage (whole body)
•heated pool and sauna
Day 2
1. Consultation by the Infinity Clinic General Practitioner or Specialist Doctor (depending on the test results).
2. Stem cell therapy.
3. Mask with placenta extract
Day 3
1. Consultation by the Infinity Clinic General Practitioner.
2. Stem cell therapy.
3. Therapeutic body massage
Day 4
1. Consultation by the Infinity Clinic Chief Doctor and General Practitioner.
2. Administration of stem cell extracts.
3. Discharge.

Package inclusions
Accommodation
Full Board for a patient (3 meals a day)
Examination by Infinity doctors
Tests
Plasmapheresis before treatment
Customized stem cell therapy
Follow-up
Airport-Clinic-Airport Transfer
Transportation to places of interest
Group Tours
Group Guide
Why Choose Us?
Each and every patient benefits from customized care tailored to their needs.
The guarantee of top-notch quality of stem cell transplants.
The clinic implements the principle of an integrated holistic approach, treating the health issue at its root cause.
The clinic sets the quality, safety and value standards in the discovery, development, and delivery of preventive and regenerative medicine.
The medical center offers a wide variety of fetal stem cell types
In-house process of testing, processing, storage and application of stem cell therapy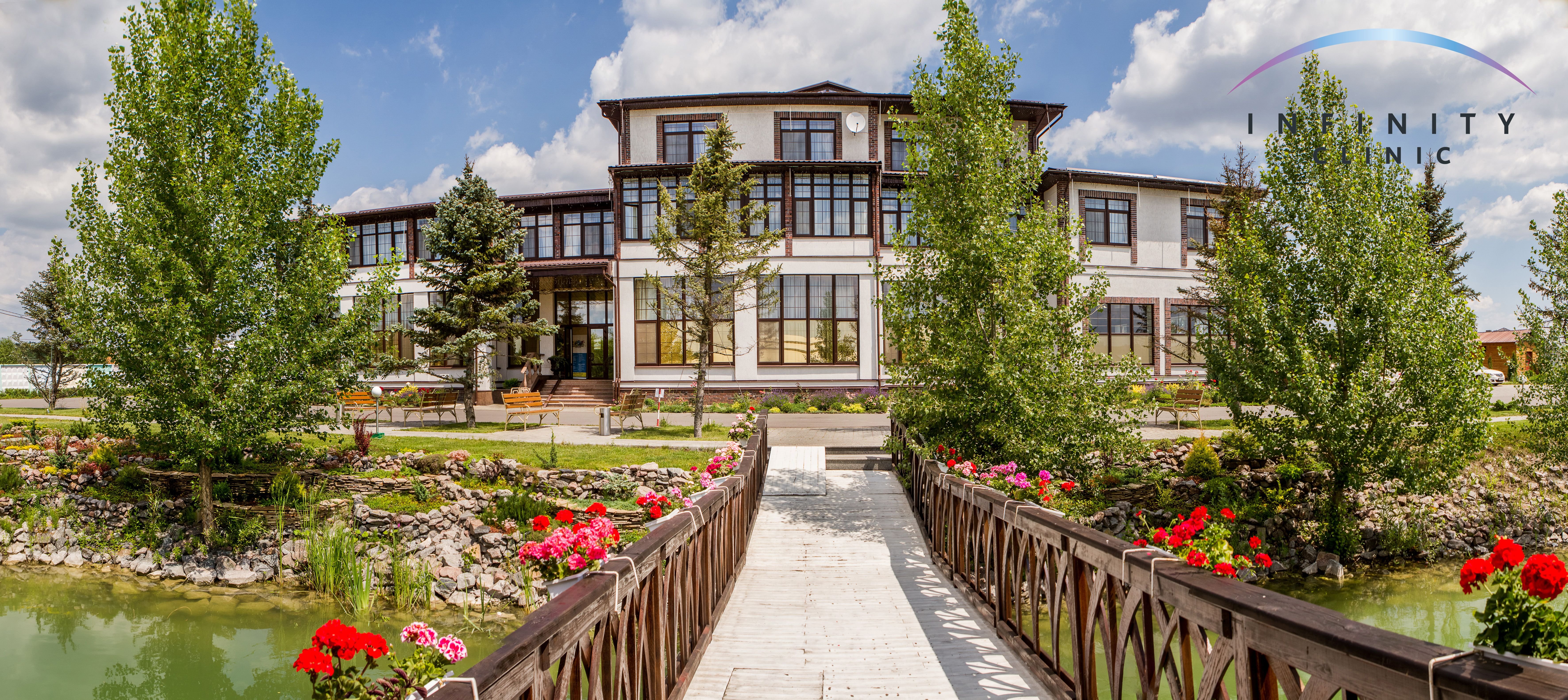 Know all about the revitalization program plus offered by Infinity Clinic! Get in touch us and make your journey unforgettable!