Heart Surgery Packages
at Memorial Hizmet Hospital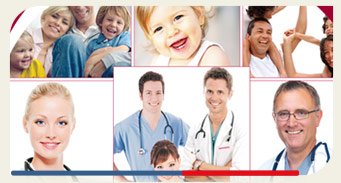 Memorial Hizmet Hospital aims to serve the highest standarts of contemporary diagnosis and treatments at all branches with integrity. Radiology units and laboratories which equipped with advanced technology make the patients' experience a reliable and comfortable environment to proceed their treatment.
International Patient Department Staff coordinates all aspects of each patient's request, including accomodation, appointments, ground transfers. The team's goal is to make the patient experience the most comfortable process possible.

Complete Health Care Service!
Offering the best possible service with its emergency, outpatient clinics and laboratories is the core principle of Hizmet Hospital together with its employees.
Awarded with ISO 9001:2000 Quality Management System Certificate with its 114 bed capacity and scientific cooperation with Medicine Faculties of Istanbul University, we are proud of providing modern healtcare services to the community.
Besides its advanced transplantation unit, Hizmet Hospital proves out to be a unique hospital with the cutting-edge modern equipment in all other medical departments and doctors experienced in their own fields.

Exclusive Heart Care and Surgery Packages!!
Memorial Hizmet Hospital offers world class Heart surgeries, also known as cardiac or cardiothoracic surgery, including many different types of surgical procedures to correct various conditions and damage caused by disease, heart attack, and strokes. Procedures designed to widen narrowed arteries, or pacemakers that are used to help control abnormal heart rhythms as well as procedures that help to insure adequate supply of blood and oxygen to the heart muscle all fall under the scope of cardiac surgery.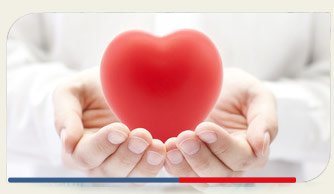 Coronary Angiography
Who are candidates for coronary angiography/angioplasty / stenting?
People who suffer from ischaemic heart disease ( proven on exercise stress testing / nuclear scintigraphy or in people with history of myocardial infarction ) are candidates for diagnostic coronary angiography. when a coronary arterial narrowing that necessitates intervention is detected, baloon dilatation and stenting of the coronary artery may be performed in the same day as an "adhoc" procedure.
Pre-intervention:
Before coronary angiography / angioplasty / stenting, complete blood count, renal function tests,blood glucose, hepatitis and HIV marker tests are run.
The procedures:
During angiography, patients grain or forearm is given local anesthesia and a small incision is made, through which a needle is inserted. Afterwards the needle is excharged with a thin plastic tube, through which catheters are introduced that are used to give contrast dye to the coronary arteries. Patient doesn't feel any pain during the procedure. In angioplasty / stenting, same procedures are used. In addition, through catheters, baloons or stents (devices used to keep arteries open after balloon dilatation ) that are mounted on baloons are introduced, and then inflated and withdrawn. After these procedures, the plastic tube is withdrawn and pressure dressings are applied to control bleeding.

Heart Valve Replacement
Heart valve operations are also performed via an incision done in the midline of the sternum (breastbone). Heart valve operations are performed to repair or replace the diseased valve(s) of the heart. The surgery is performed with general anesthesia. The operation generally lasts three to five hours depending on the extent of valvular damage and the number of valves to be operated. As the heart is stopped, the blood circulation is provided by the cardiopulmonary bypass (CPB) machine which also helps to oxygenate the blood.
Advantages and Disadvantages:
Life-long durability is the main advantage.
The main disadvantage is the necessity of life-long treatment of blood thinners.
The patients to get a prosthetic valve and wishing to avoid blood thinners may prefer bioprosthetic valves. These valves provide excellent results in the early and mid term (about 10 years) but the decreased durability of these valves (especially in younger patients) is a major concern.

Aneurysms of the Aorta
The unexpected or unusual dilatation of any segment of an artery is called an aneurysm. Aneurysm of the aorta is important mainly because they are HIGHLY fatal. Extended delays in the diagnosis and treatment of the aneurysms may lead tear in the aortic wall which inevitably leads to death. The risk of rupture increases when the aneurysmal diameter is twice larger than the healthy blood vessel. Some aneurysms may not be operated urgently but these cases are to be kept in close follow-up. The size, location, growth rate and the general status of the patient affects the decision for the surgery.
Aneurysm repairs are performed via an incision done according to the location of the aortic aneurysm (in the midline of the sternum (breastbone) for ascending aortic aneurysms, left thoracotomy (incision on the left flank) for thoracic aneurysms and abdominal incision for abdominal aortic aneurysms). The aneurysmal portion of the vessel is replaced with a synthetic graft. The graft is a polymer stronger than the weakened aorta allowing blood to pass through the vessel without causing a bulge. Some of the patients with aneurysms may also have accompanying coronary or heart valve diseases which may complicate the procedure, so repair of the diseased valves or bypassing any blocked coronary arteries is essential in these patients. However, these operations may pose extra risk to the patient.
After the operation, the patient is transferred to the special intensive care unit (ICU) for close monitoring for two or three days. After the ICU stay, the patient is admitted to the surgical ward where he or she will be staying for five to six days. The first control examination will be one week after the discharge from the hospital. Our patients will have a safe journey to their home countries when our stuff is sure of their health status after this control examination. The full recovery after a complication-free aortic aneurysm operation lasts about two months.

Offering Exclusive Heart Care and Surgery Packages!!
| | | | |
| --- | --- | --- | --- |
| Treatment | Price | Hospitalization | Total stay in country |
| Angioplasty (PTCA) | 20.00USD | 1 | 2 Days |
| Angioplasty (PTCA) with Intracoronary Stenting | 50.00USD | 1 | 2 Days |
| Aortic Valve Surgery | 11.000USD | 7 days | 10-14 Days |
| Bypass Surgery | 10.000USD | 7 days | 10-14 Days |
| Coronary Angiography | 1.450USD | SDS | N/ |

Why Choose Us?
Individualized High Quality Care.
Offering cutting-edge technological facilities.
Respecting human life and not compromising Ethical and Scientific values.
Our Private Istanbul Memorial Hizmet Hospital is the healthcare guarantee of our city and vicinity.
Advanced Technology and Human Care.

Internationally Recognized Standars.

Always up-to-date with innovations in health sector.

Leading medical center in many of its departments in Turkey.