Knee Replacement Package from Jinemed

Jinemed Orthopedic Clinic
The new Jinemed Hospital (2005) has been established to serve in a wide range of medical branches. The hospital is located in the city center of the European Side of Istanbul. All international patients receive boutique medical service at this modern facility where friendly english speaking personnel is available.
Orthopedic Surgery is one of the most demanded fields at Jinemed Hospital and we will be happy to assist our patients regarding these surgeries. We offer procedures from knee replacements to hip replacements, from arthroscopic surgeries to shoulder surgeries.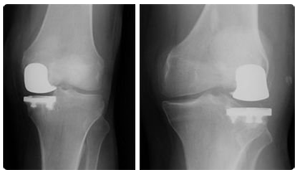 Various problems from a simple injury to complex fractures incurred after trauma are treated with modern methods. Jinemed has special clinics in Foot Disease and Back Disease.
Knee Replacement
This operation involves substantial postoperative care, and includes vigorous physical rehabilitation. The recovery period is may be 6 weeks or longer and may involve the use of mobility aids (eg. walking frames, canes, crutches) to enable the patient's return to preoperative mobility.
Our prices for Knee Replacement surgery are:
Knee Replacement
9000 USD
5 Days Stay
and
Knee Replacement Bilateral
14500 USD
7 Days Stay
Istanbul
Istanbul is the most famous city of Turkey, offering nothing less than modern metropolis such as London, Paris, New York.
Istanbul is also very historical. We suggest our patients to go to the Old City Area to see churches, mosques, palaces, museums, bazaars and even famous Turkish Baths that survived from the Eastern Roman Empire and Ottoman Empire Period.
Istanbul shows the peaceful integration of the Western Culture with the Eastern which is Turkey`s philosophy today on its way into European Union.
Areas along the Bosphorus river are must-see which divides Istanbul into two sections.
One interesting fact is that geographically, one section of Istanbul lies on Europe and the other section lies on Asia which perfectly fits the notion of West and East
For shopping, Grand Bazaar, Spice Markets are a must. In these ancient Bazaars, you will be able to shop over 4000 different stores, selling world famous turkish carpets, jewellery, and porcelains.
The Turkish cusine is attractive. You will be able to taste delicious fish, kebabs, deserts and ofcourse famous Turkish Coffee. Pricing changes greatly depending on the quality of the restaurant. 40 USD per person will be enough for a top quality restaurant overseeing the Bosphorus River.
Please Click here to request more information from Jinemed Hospital Medical Center.
Search Keywords
Orthopedic/Knee Surgery in Europe
,
Orthopedic/Knee Surgery in Turkey
.
Best Orthopedic Treatment Packages, Cheap Knee Replacement Packages, Compare Knee Surgery Packages, Knee Center, Cheap Knee Surgery Clinic, Affordable Bilateral Knee Surgery Center, Low Cost Knee Operation Packages, Best Knee Ortho Doctors, Best Knee Surgeons, Cheap Knee Replacement Hospitals, Cheap Knee Surgery Centers, Best Total Knee Replacement Clinic, Top Knee Replacement Surgeons, Top Knee Surgery Hospitals, Cheap Knee Replacement Cost, Affordable Knee Replacement Cost
PlacidWay.com provides information and travel related services. We do not provide health care services. We provide information solely for informational purposes and do not endorse any particular health care provider or facility or any particular health care service or treatment. We are not affiliated with any health care provider or service and we are not responsible for any health care service. Please consult with your own domestic licensed health care provider before seeking the services of any health care provider you learn about via our site.