It is common knowledge that cardiac diseases are regarded as medical and social issue of paramount importance, and many scientists and doctors from all over the world are working hard and trying to find solutions. XX century was marked by the adv
ent of both the new examination and treatment methods improving life quality of cardiology patients and increasing their life expectancy. However, neither of these methods ensures full restoration of cardiac activity after myocardial infarction, which makes specialists develop novel, affordable and effective methods, the newest of them being fetal stem cell (FSC) therapy that has already proven to be highly successful.

Myocardial bulk increase (stem cells differentiate into cardiomyocytes)
Contractile activity improvement
Reduction of myocardial dysfunction
Higher ejection fraction
Absence of coronary insufficiency on ECG and coronaroventriculography
BNP (brain natriuretic peptide) normalization.
Improved blood flow in the affected part of myocardium (stem cells form network of new capillaries)
Coronary blood flow improvement
Restoration of patency of arteries in places where plaques are calcified and pushing out newly formed plaques
Lipid metabolism improvement
Cholesterol reduction
Disappearance of heartache, shortness of breath and arrhythmia
Heart wall strengthening

Highest proliferative capacity and potential out of all stem cells
No need for matching – no rejection
No cancer risk
No side effects
Minimally invasive (IV infusions/injections)
Short term (2 days)
In-house process of making and using stem cell suspensions
Triple safety screening

Day 1
Blood/urine tests
Examination by EmCell doctors and neurologist
Additional examinations if necessary
Cardiac Exam
Treatment (IV infusions and/or injections of fetal stem cells)
Short rest
N.B. Outdoor activities are not recommended after the first day of treatment
Day 2
Pre-treatment examination by EmCell doctors
Treatment (IV infusions and/or injections of fetal stem cells)
Short rest
Post-treatment session with the doctors

Airport-hotel/apartment-airport transfer.
Everyday hotel/apartment-clinic-hotel/apartment transfer.
Examinations by specialists.
Tests.
Treatment itself (administration of stem cells).
Medical report.
Medications if necessary.
Follow-up after the treatment.
Special services are available upon request.


EmCell clinic is a medical center founded in 1994. In all these years, we treated thousands of patients from different countries and performed more than 6,000 transplantations of fetal stem cells. The treatment methods developed and used in the clinic helped to save and prolong our patients' lives, restore different organs and tissues and achieve positive results in treating diseases and conditions that were considered incurable.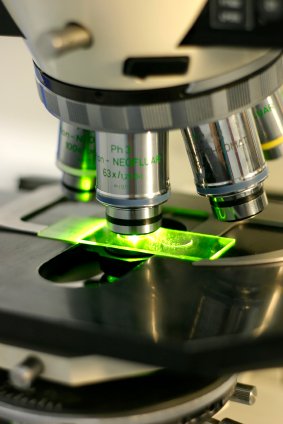 EmCell professionals perform fetal stem cell treatment (in vivo), work out indications and contraindications for the treatment of severe acquired and genetic diseases caused by or resulting in cell count reduction. Moreover, our clinic performs treatment for a wide range of conditions, such as aging, climax, infertility, functional disorders of the internal organs and chronic fatigue syndrome.
All the methods of fetal stem cell treatment used at our clinic are its property and protected by the patents of Ukraine, Russia, the USA and other countries. At present, a number of patents on fetal stem cell application for different diseases and conditions treatment are pending in the patent offices of many countries.

AIDS/HIV
ALS
Alzheimer's Disease
Anemia
Anti-Aging Treatment
Arterial Hypertension
Autism
Cancer
Diabetes Treatment
Eye Diseases
Idiopathic Encephalopathy
Ischemic Heart Disease
Liver Diseases
MD Treatment
Multiple Sclerosis Treatment
Parkinson Treatment
Rheumatoid Arthritis
SMA
Ulcerative Colitis. Crohn's Disease