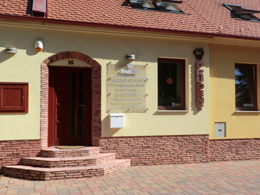 Our company has opened its dental services centre based on more than 15 years of experience of dental and dental technician practise. Our PruDental centre is situated in the historical centre of Mosonmagyaróvár.
We are waiting for our dental tourists and patients in a nice and modern environment to provide them with our high level services.

Mosonmagyaróvár has become a significant dental service provider in the past decades, which ensures that those patients who chose our PruDental centre will be receiving the highest level of professional services that meet their expectations.
We can easily be reached from the airports of three capital cities - Budapest, Vienna and Bratislava.

Full range of dental tests, treatment plan and price offer
X-ray, ortho-pantograph
Operative dentistry
Prosthetic dentistry
Esthetic Dentistry
And lot more...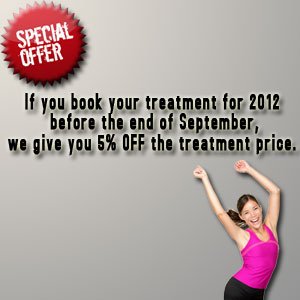 Our dental laboratory works in house with experienced and highly qualified technicians and is acknowledged of their availability and quick and thorough completion of works. Services include: ceramic bridges, crowns, fixed / removable dentures, esthetic dental fillings, restoration works, telescopic systems.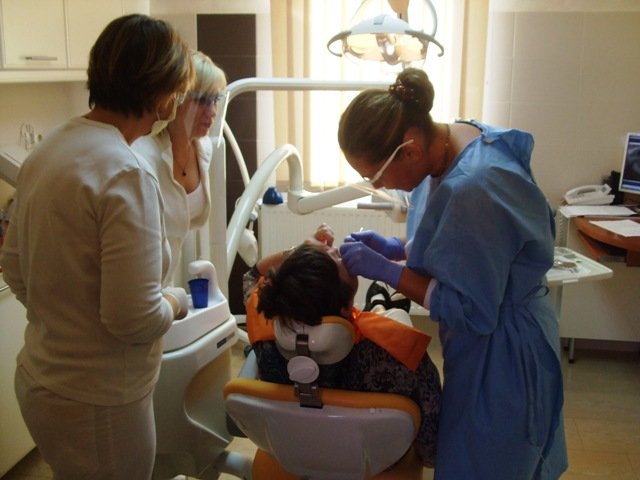 If you send us your dental assessment and/or X-ray we send you a tailor-made but preliminary dental treatment and price offer.
The final treatment plan and price offer will be given based on the examinations completed in our dental clinic.
The dental treatments are in line with the treatment plan and schedule agreed by you and after the treatments are completed we are waiting for you to come back for controls in line with your needs and / or requests.
Dental Veneers in Hungary - If the patient wants or needs more than 12 veneers (from 13) we give free teeth whitening