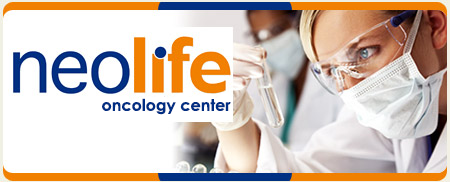 Welcome to Neolife Oncology Center
As one of the best Medical Centers in Istanbul, we are dedicated to provide a specialized Oncological and Radiology Medical Treatments with the latest Technology and Supportive Health-Care.
NeoLife Oncology Center is structured as a reference oncological center where most up-to-date treatment protocols are applied for patients whom we are privileged to treat.
At NeoLife Oncology Centerwe make a special effort to supplement our patients' treatment programs with social and psychological support programs while our internationally renowned physicians and other medical personnel utilize state-of-the-art technology to provide the best possible medical outcomes.
We provide intricately customized treatment programs for each individual through a meticulous study of the latest technological advances and integrated treatment methods.
Here at NeoLife Medical Center, we stay away from routine treatments for the diagnosis and treatment of cancer, because we know that each case is unique. Furthermore, complementary medicine choices are offered to our patients and their relatives to better their lives on social and psychological levels.

Treatment Services
Cancer Screening ( Screening programs for cancer types such as: Breast Cancer, Cervical Cancer, Colon-Rectal Cancer, Prostate Cancer, Brain Tumors, among others)
Chemotherapy
Treatment of Cancer
Immunotherapy
Radiotherapy
Brachytheapy
Psycho-Oncology
Physiotherapy for Cancer Pain

Diagnostic Services
Radiology
Nuclear Medicine
Laboratory Services
Genetics
Radiology
Tomosynthesis
Doppler Ultrasonography (Elastography)
MRI (Magnetic Resonance Imaging)
X-Ray
Bone Densitometer
Nuclear Medicine
PET CT - Golden Standard in Imaging
Scintigraphy (Gamma Camera)
Laboratory Services
Biochemistry – Endocrinology
Hematology – Hematopathology – Flow Cytometry
Coagulation
Autoimmune Diseases
Molecular Microbiology
Microbiology – Serology
Medication Levels / Toxicology
Andrology
Other Services
Multisiciplinary Tumor Council
Support Groups
Psychological Consultation
Nutritional Consultation
Seminar and Workshops
Logistics Services for Travelling Patients
Special Products Procurement
Types of Cancer Treatments
At NeoLife Medical Center, we treat different types of cancer, with a variety of the most effective treatments for treating the disease, among the following:
Stomach and Esophagus Cancers
Stomach cancer does not have a definitive cause. Stomach cancer affects males twice as often as females.
Stomach ulcers do not appear to increase a person's risk of getting stomach cancer, this cancer type is caused by a bacteria, called Helicobacter pylori, which may cause stomach inflammation and ulcers, may be an important risk factor for stomach cancer.
Methods of Treatment
Surgery is the most common treatment option for treating stomach cancer. This type pf operation is called gastrectomy. During the surgery, the surgeon removes part (called subtotal or partial gastrectomy) or all (total gastrectomy) of the stomach, as well as some of the tissue around the stomach.


Breast Cancer
Is the second most frequently observed cancer type. It is also the most frequently observed cancer type in women in both developed and developing countries. Breast cancer causes the highest number of cancer related deaths in women.
Tests which are administered:
Mammography
Ultrasound
Breast MRI
Cytopathological examination (for patients with nipple discharge)
Patients with a family history of breast cancer should begin screenings at age 20. Others should start being screened at age 50; however, women over 20 may be screened for breast cancer.

Cervical Cancer
This is the third most frequent type in women all over the world. In developing countries, cervical cancer is the second most frequent type of cancer, although in developed countries, thanks to successful screening programs, cervical cancer is between the 6th and 10th most frequently observed type.
Cervical cancer screenings should be started 3 years after the first sexual intercourse or at age 21. Women should see a gynecologist and have a PAP-smear test at least once a year.
At age 30, if the last three test results have been normal, screenings should be carried out once every two or three years. If dietylstilbesterol has been given in utero, the patient is HIV positive or the immune system has been suppressed due to organ transplant, chemotherapy or long term cortisone treatments, screenings should be carried out annually.
For patients over 30 whose test results are normal, we suggest that PAP-smear and HPV-DNA tests are carried out once every three years.
For women over 70, if the last 3 PAP-Smear tests have shown no abnormalities or the last 10 tests results have been normal, cervical cancer screenings may be ceased. For patients who have received immune system suppression treatments as described above, screenings should continue annually.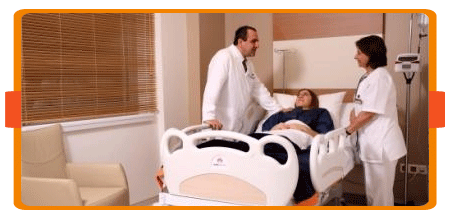 Colon-Rectal Cancer
Colon and rectal cancer is an important health issue especially in developed countries. this is the third most frequent type of cancer in men.
Methods of Treatment
Surgery is most often used in conjunction with chemotherapy and radiation therapy in order to treat colorectal cancer.

Surrgery, as a form of local therapy, treats the cancer in the colon or rectum and the area close to the tumor. The doctor may also recommend radiation therapy and/or chemotherapy, depending on the location and stage of the patient's cancer.


Prostate Cancer
Prostate cancer is the second most frequent form of cancer in men, after lung cancer. Prostate cancer is seen in older men an progresses very slowly, but can also affect younger men.
Rectal examination and/or PSA (Prostate-Specific Antigen) tests are recommended to identify prostate cancer.
PSA and rectal examinations should be carried out after age 50. However, if the patient has a family history of prostate cancer (father or brother) and is in the high risk group, these tests should be performed starting at age 45. PSA is not only used in the early diagnosis of prostate cancer, but also to follow up with the situations of cancer patients receiving treatment.
We also provide treatments for: Mouth, Nasal, Larynx, Sinus and Nasopharynx Cancers, Lung Cancer, Brain Tumors among others.
Our Medical Team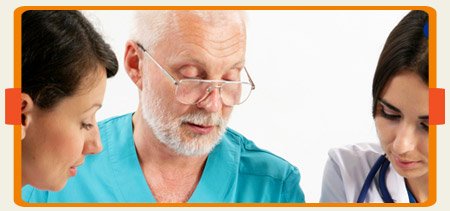 At NeoLife Medical Centerwe are very proud of having one of the most complete and experienced Medical Teams.
One of our main strengths is our team of experienced physicians and medical staff who have devoted their lives to the well-being of our patients and treating cancer.
Our internationally acclaimed team of physicians and compassionate support staff are determined to touch the lives of individuals who trust their lives to NeoLife Medical Center.
Why to Choose Us?
At NeoLife Medical Center the profound respect we feel for human health and patient rights has a deep effect in shaping our approach to quality. In this regard we give utmost importance to upholding the highest quality standards arid incorporating them into our daily and long term operation style.
Our variety of services, such as Radiation and Medical Oncology, along with other outpatient clinics.
Our internationally rekowned physicians.
All our Doctors are experts in their field.
Our meticulous care to each and every one our patients.
Our Medical Technology, as one of the fastest developing areas.
Our Newly established center,
Our up-to-date technology for treatment of our patients.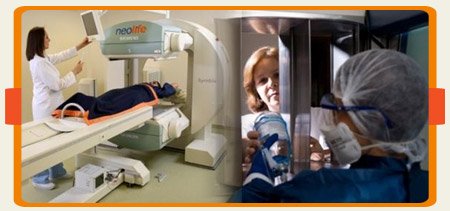 At NeoLife Medical Center, we measure our success not by percentage points, but rather on the basis of each single individual.