Welcome To Athreya Ayurvedic Resort
Welcome to a world you have never experienced before. A magnificent manifestation of the fusion of the ancient with the modern; an escape into a world which invigorates your senses in an absolutely enriching way... Welcome To Athreya Ayurvedic Resort, one of the best Ayurvedic treatment centers in India.
Why Ayurveda?
Ayurveda is the oldest documented and researched medical system in the world, which has been at the forefront of health care in the Indian subcontinent for over 3000 years. Even the best efforts of western medical practitioners do not completely address the health issues that mankind in facing in these modern times.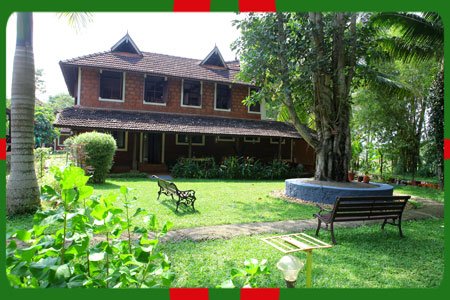 Holistic healing system
Ayurveda describes the means of prolonging life and the methods of invigorating it. It is a holistic and natural medical healing system, which is completely devoid of any side effects, therefore ayurveda can address global health needs.
The objective of Ayurveda is to cure the ailments of a patient and to maintain and promote health by Curative Healthcare.
Ayurveda aims at finding the root cause of a disease and then eradicating it completely from the patient's body and mind.
What We Do?
Athreya Ayurveda Resort brings you the very best in Ayurvedic treatments in India including Panchakarma Treatments, Slimming Programs, Paralysis, Weight loss, Anti Aging, Yoga & Meditation, Detoxification, Rejuvenation Therapies, etc. The treatments meted out at our Ayurveda resort conform to the basics mentioned in ancient Ayurveda texts.
Who should seek Ayurveda?
People whose ailments have been qualified as 'hopeless situation' by conventional medical system

Those who seek better management of their health issues - not satisfactorily dealt with in conventional

medical system

Those who require body detoxification and mental rejuvenation

Those who desire enhanced immunity from diseases

Those who wish to delay the aging process
All the above are the ideal candidates for Ayurvedic therapies.
Athreya Distinctions
Recognised by Government of Kerala - Department of Tourism.

Holder of GREEN LEAF award - highest recognition of tourism in Kerala.

20 cottages (Twenty) with all modern facilities.

Multi-cuisine restaurant.

CNN-IBN channel covered a story about us on medical tourism.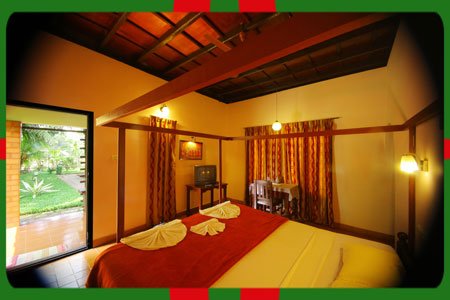 Our Unique Specialties
Own school of Kalaripayattu – mother of Kungfu, Karate.

Clinical YOGA THERAPY clinic.

FOOT MASSAGE - Special therapy of Martial Arts

Deluxe class Dental Checkup – Services of a Dental Surgeon.
Athreya—a unique medical resort
Athreya is run in an organized and professional manner with personal touch. It is recommended to anyone who is looking for an alternative to western medicine.
Athreya offers an environment for purifying the body naturally, which eliminates toxic imbalances through panchakarma, enabling natural resistance to diseases and the attainment of good health.