Welcome to Indus Valley Ayurveda Center

Come and discover authentic Ayurveda in the spiritual heart of India. Nestled at the foot of Chamundi Hill with views of Lalitha Mahal palace, come rest and renew in our Ayurvedic estate. Surrounded by lush vegetation and filled with birdsong. Let our panel of Vaidyas custom make a program to suit your needs. Come and find your inner bliss.

Indus Valley Ayurvedic Centre is a unique award winning Ayurvedic clinic and spa resort in Mysore, India, offering traditional therapeutic rejuvenation and beauty treatments, designed by a highly experienced panel of Vaidyas (doctors) who have practiced Ayurveda in Germany, UK, USA, Japan as well as in India.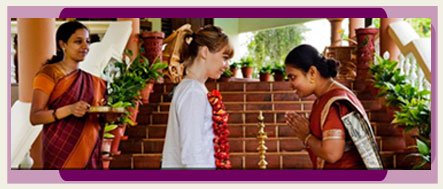 The Centre is the first ISO (9001-2000) Certified Ayurvedic and Rejuvenation Health Care Centre in the world. IVAC is also the first member of Medical Tourism Association as an Ayurvedic Spa and Clinic.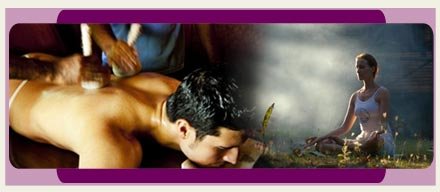 The finest facilities provided and hygiene maintained at IVAC impresses even the most hard to please guest, rating it on par with a standard of service sought the world over. Our well-trained, hospitable and courteous staff ensures the best of personalized service round-the-clock.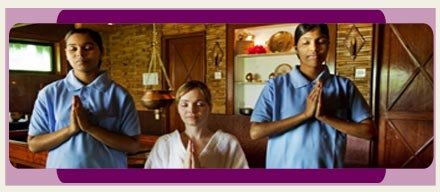 Our Mission
Healing Body, Mind and Soul

Through the dedicated efforts of our highly motivated team, we at IVAC are engaged in the task of spreading awareness of the benefits of the Ayurvedic way of life. We work at reviving the memory of our true divine nature and rekindling our intrinsic ability to heal ourselves.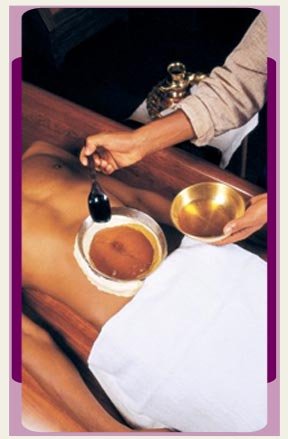 Our Objectives
To help people achieve an ideal balance in life through the integration of body, mind and spirit;

Promote peace, prosperity and good health among all cultures;

Use Information Technology to educate the international community about the benefits of Ayurveda;

Create an innovative centre of excellence in Holistic Medicine;

Develop new treatments based on Ayurvedic principles;

Expand the boundaries of traditional healthcare through research;

Develop a global outlook for the Ayurvedic way of life;

Design and develop an extensive herbal garden;

Build a full fledged Ayurvedic reference library and database;

Adopt the highest ethical standards in all our activities.

Our Services
We specialize in Authentic Ayurvedic Treatments - Panchakarma – the ultimate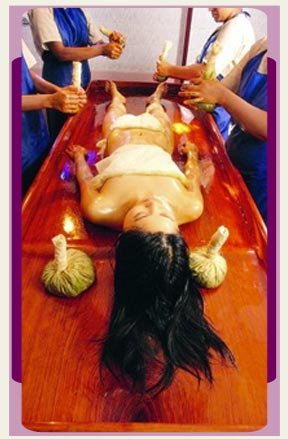 ayurvedic detox and Rejuvenative therapies are our specialties, we also specialize in the following:
Rejuvenation Programs,

Beauty Therapies,

Detox Treatments

Cure for Chronic Problems (like obesity, arthritis, cardiovascular disease, diabetes, skin disease and more).
Indus Valley Ayurvedic Centre also offers authentic courses in Ayurveda related subjects like:
Astrology

Aromatherapy

Colour Therapy

Music Therapy

Herbal Therapy

Gem Therapy

Vaastu

Yagna

Homa

Meditation

Ayurvedic Cuisines.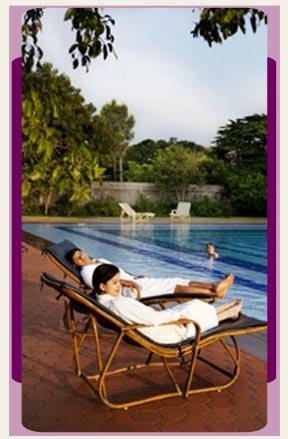 We offer specialized treatment for:
Obesity
Post Chemo And Radiation Therapy Side Effects
Anorexia Nervousa, Bulimia
Cardio Vascular Disease
Rheumatic Complaints
Diabetes And Its Complications
Osteo- Arthritis
Lumbar, Cervical Spondylosis
Pain Management
Irritable Bowel Syndrome, Crohns Disease
Metabolic Problems
Geriatric Ailments
Psoriasis
Computer Vision Syndrome
Gynecological Disorders - Endometriosis
Obesity
Allergic Respiratory Disorders
Insomnia & Stress
We provide packages under the following categories:
Medical Tourism Package – Combined treatment with Western Medicine and Ayurveda along with Local sightseeing.

Stress Management Rejuvenation Program – Relax and Revive

Health Oriented Programs - Disease specific treatments

Why to Choose Us?
Indus Valley Ayurvedic Centre is the first organization working on to obtain the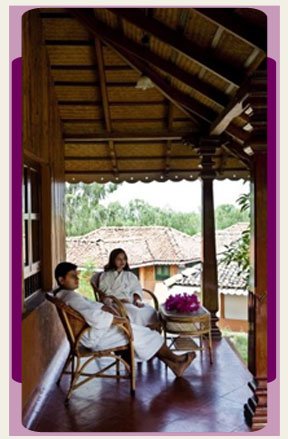 international accreditations of JCI (Joint Commission International) Accreditation and NABH (National Accreditation Board of Hospitals and Healthcare Providers).
We provide you an Integrated Approach to Healing: based on integrative medicinal practices.
The latest medical developments and the most scientifically proven aspects of Ayurveda
General practitioners, hospitals, clinics and social care workers.
Our programs are

natural, nourishing and relaxing

.
Each treatment is designed to promote and restore good health.
At IVAC we educate our guests to become more aware of their body's needs and to make informed choices as to how to adopt a healthy lifestyle. All our therapies and treatments are carefully designed to restore the mind body balance.

A Stepping Stone to Self Discovery and Fulfillment
Man's quest for peace, prosperity, health and happiness has been constant but elusive. More so today where stress, strain, anxiety and disease are an integral part of our daily lives. The problems of disease and how to alleviate them has for centuries exercised the best minds.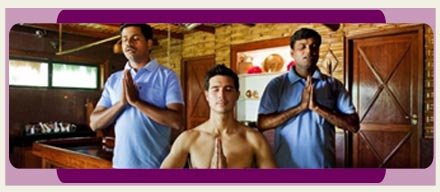 Upon your arrival, indepth consultation with our inhouse doctors and specialist are provided to start on the treatment. The treatment provided would be followed as prescribed by the doctors to ensure complete well being achieved during the stay at IVAC.