Welcome to Cell Therapy Clinic EmCell
THE WORLD'S LARGEST CLINICAL EXPERIENCE IN FETAL STEM CELL TRANSPLANTATION FOR VARIOUS DISEASES AND CONDITIONS
Who Are We?
EmCell was the first in the world to use fetal stem cells for the treatment of individuals as a routine procedure and the first in Ukraine to receive a license permitting the application of stem cells. We also hold the world's first patents for the clinical use of fetal stem cells.
Since opening in 1994, EmCell has gained the most extensive experience in fetal stem cell therapy and follow-up in the world. We have performed more than 8,500 transplantations of fetal stem cell suspensions to more than 4,700 patients from 90 countries. EmCell has developed and introduced the largest number of approved and safe clinical protocols into clinical practice.
EmCell's method is very effective, minimally invasive and has no known side effects. The unique properties of stem cells that we use allow for their application in a wide range of diseases, including cases where other methods have proved ineffective. EmCell's in-house procedure for preparing fetal stem cell suspensions, testing and applying them allows us to ensure high quality of transplants and effective treatment. Suspensions containing fetal stem cells are used solely for our patients and are not intended for sale.
EmCell owns the largest bank of fetal stem cell suspensions. This large variety of samples makes it possible for us to find the best solution for each patient.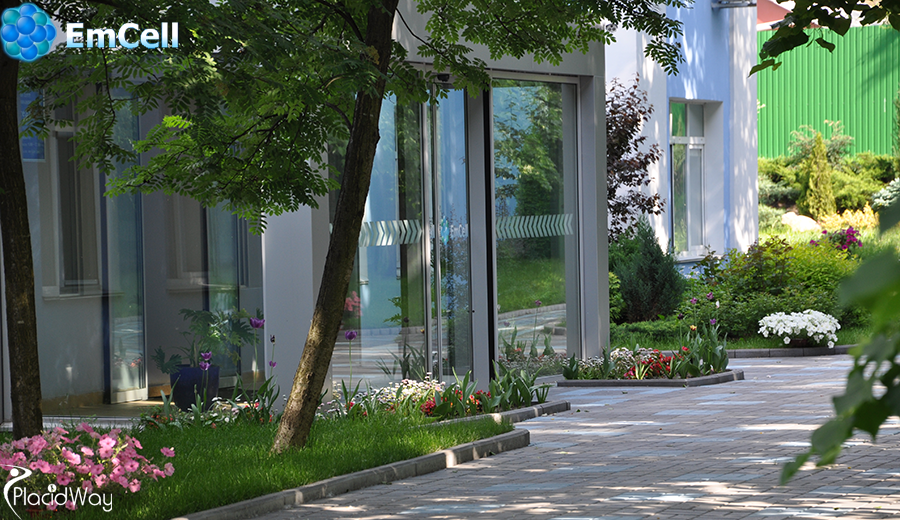 Treating Diseases With Stem Cells
The unique properties of fetal stem cells, the core of EmCell treatment, make it possible for them to be applied in a large number of ailments. During 21 years of work, we have gained extensive experience in effectively treating nearly 40 different diseases and conditions:
Aging

Alzheimer's Disease

Amyotrophic Lateral Sclerosis

Anemia

Arrhythmia

Autism and Autism Spectrum Disorders (ASD)

Azoospermia

Cancer (after chemo- and radiotherapy)

Cerebral Palsy

Chronic Heart Failure

Cirrhosis

Crohn's Disease

Developmental Delay

Diabetes

Encephalopathy

Friedreich's Ataxia

Hepatitis

Hypertension

Ischemic Heart Disease

Lupus

Metabolic Syndrome

Multiple Sclerosis

Muscular Dystrophy

Osteoarthritis

Osteomyelofibrosis

Parkinson's Disease

Psoriasis

Rheumatoid Arthritis

Scleroderma

Sexual Disorders

Spinal Cord Injury

Spinal Muscular Atrophy

Spondyloarthritis

Stroke

Traumatic Brain Injury

Ulcerative Colitis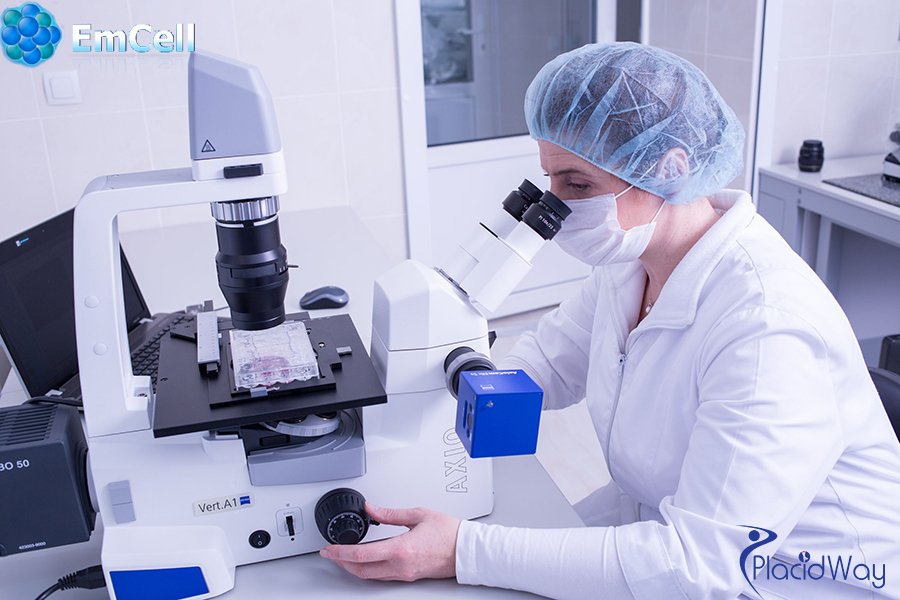 What are Stem Cells?
Stem cells are precursors of all cell types of organs and tissues in the human body. They play a vital role by ensuring the continuous replacement of aging and dying cells. As we age, however, their number decreases.
Unlike other body cells, stem cells can both maintain an undifferentiated state and turn into specialized cells in response to signals from the organism. Because of their unique properties, stem cells are successfully used in regenerative medicine and in the treatment of various diseases and conditions. Stem cell treatment can result in partial or full restoration of impaired functions, the inhibition of progressive or degenerative diseases, rejuvenation, and a better quality of life for the patient.
There are various sources of stem cells for clinical application: human fetuses, blood from the umbilical cord, bone marrow, adipose tissue, placenta, animals, and so on. Among all clinically applied cell types, we chose fetal stem cells as the core of our treatment. The unique properties of these cells make their use more effective compared to other cell types.
Why Fetal Stem Cells?
There is no histocompatibility issue with fetal stem cells. These cells are not rejected by the patient's body as they do not yet contain major histocompatibility complexes. At the same time, cord blood, adult and animal cells express antigens that require complicated procedures such as donor-recipient matching and immune suppression.
Fetal stem cells produce a wider range of specialized cells. The ability of fetal stem cells to differentiate is much higher than that of other stem cells, which means that they can produce a larger range of specialized cell types. Fetal stem cell treatment not only ensures the desired effect, but also has positive secondary effects on the entire body. This includes the patient's psycho-emotional state, their physical activity, the immune system, homeostasis and the functioning of internal organs.
Fetal stem cells have a greater multiplication potential than other stem cell types. This unique property of fetal stem cells allows for them to be applied without prior culturing.
Fetal stem cells are not subject to bioengineering prior to transplantation. We use only natural cells. Unlike adult or cord blood-based stem cell technologies, genetic engineering and cloning are not used with fetal stem cells.
Fetal stem cell treatment is minimally invasive. Fetal stem cell transplantation differs only slightly from the administration of routine medicines and is performed via drip-feed IV, intramuscularly or subcutaneously.
Fetal stem cells have no known side effects. No side effects associated with our treatment have ever been observed.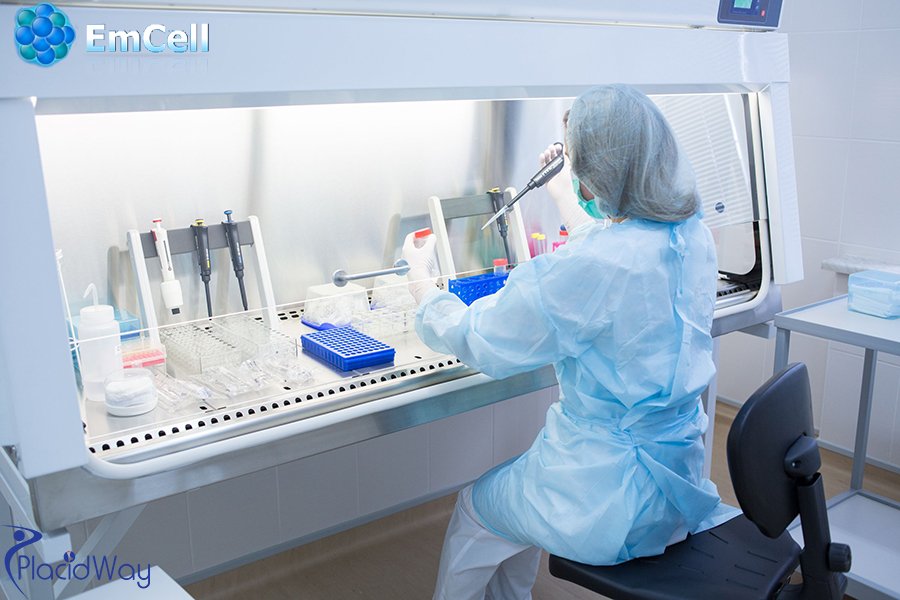 EmCell Today
Today, EmCell consists of a Clinical Department and a laboratory complex operating in its own 1,200 sq m renovated building with 8 VIP rooms offering patients comfort and hospitality.
The Clinical Department employs highly qualified, experienced doctors with different specializations who also hold scientific degrees and have numerous patents to their names. Our professional team of nurses and assistants completes our clinical department staff.
The Clinical Department offers both diagnostic (ultrasound, ECG, EchoCG, Doppler, spirography, and so on) and consultative services.
The Laboratory Complex consists of five EmCell lab units functioning as a single department:
Biotechnology Laboratory where fetal stem cell suspensions are produced in accordance with original technology developed by our specialists.
R&D Department where our specialists continually work on the advancement and improvement of fetal stem cell suspension quality.
Clinical-Diagnostic Laboratory where lab tests for diagnostic and follow-up purposes are performed and, if necessary, where the treatment regimen is adjusted (сomplete blood count, blood chemistry, cytology).
PCR Laboratory where precise, high-quality regular and express tests take place for both clinical and biotechnological purposes.
The Cryobank where more than 10,000 individual samples of fetal stem cell suspensions, the core of our treatment, are safely stored in a modern cryostorage facility.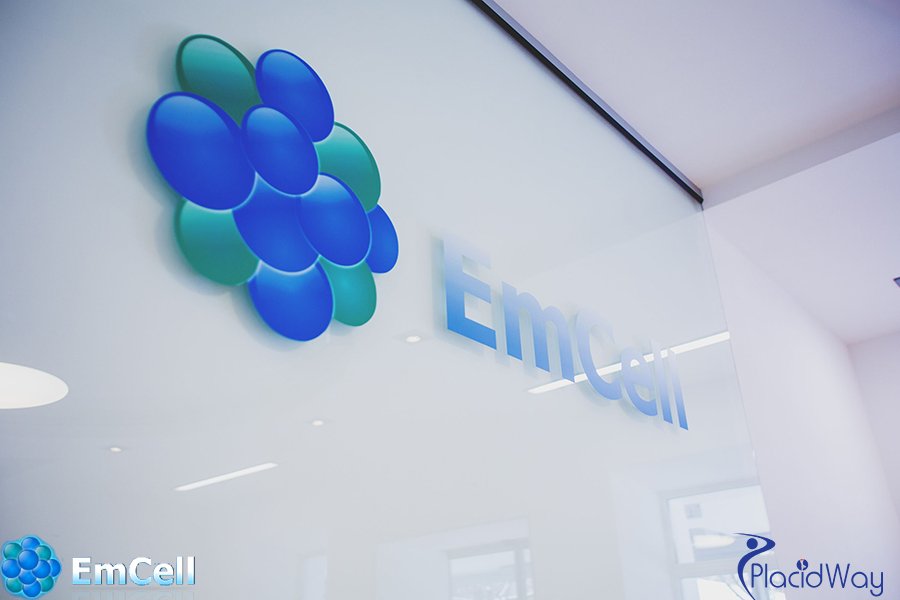 Why Health Tourism in Ukraine?
It is a fairly new phenomenon. These days, people go for exotic vacation destinations not only to relax, but also to enjoy cheap but professional medical procedures like plastic surgery. Ukraine is not very different from other great European countries as far as medical standards are concerned, so you need not worry about putting your health at risk by undergoing medical treatment in Ukraine. However, the economics of the country allow more competitive prices than those of many other developed countries. Finally, it is a great vacation spot with lots of fun activities, historical locations and relaxation destinations to enjoy.