5 Critical Medical Tourism Trends in 2023 that Medical Centers Cannot Ignore
The healthcare system is also evolving as the world is. Something that was popular two years ago is now regarded as outdated. The COVID-19 pandemic has altered how patients approach doctors for aid and how doctors interact with their patients. Virtual consultations and electronic communication, for instance, become more significant as a result.
Innovation has been accelerated by the pandemic, particularly in the healthcare industry. The industry has experienced significant investment in areas including artificial intelligence (AI), machine learning, and digital health. Yet the medical tourism industry continues using technologies that are over ten years old and relying on "what is your WhatsApp number" concepts.
As we enter post-COVID era, we provide 5 significant medical tourism consumer trends that your practice must adopt in order to run a successful medical tourism practice.
1. Virtual Consultation - Remote Connection with a Patient

It is impossible to deny that technology and digital methods for contacting doctors is continuously evolve in the modern world. Due to the pandemic, more patients request doctor consultations using video telemedicine calls.
In order to attract new international patients, clinics must implement these digital health solutions. The systems need to be secured and maintain customer privacy and comply with local and international regulations like HIPAA, GDPR and others.
Remote patient interaction can save time, help patients make decisions faster, develop trust, and secure appointments. Many patients demand video consultation, prior to making their decision on which provider to select. Medical personnel can now also keep track of patients' health after the procedure thanks to remote patient monitoring.
2. Testimonials: Importance of Patient Reviews

Patient feedback aides providers in identifying care gaps, enhancing customer satisfaction, boosting patient engagement, and eventually boosting income.
Patients will generally give positive feedback to medical professionals with excellent bedside manners and negative feedback to those who fall short of expectations. Patients seek medical professionals who can attend to their demands and pay attention to them.
For instance, you assisted a patient in overcoming his obesity issue. After being pleased with your treatment, he posted a favorable comment on your website.
When another obese patient searches for reviews from your previous patients and finds this one, he is interested in learning more about your credentials and requesting you to assist him in the same way you assisted the other patient.
You may need to ask your patient for feedback to improve your communication. Reviewing your patients' experiences might help you better understand their needs and how to run your business for international customers.
3. Digital Tools in Communication

People now rely on digital means to communicate on a global scale. Using integrated omni channel such as phone, text, email, and video makes it easier for medical personnel to communicate with patients. Since everyone felt more at ease during COVID-19, this method of patient involvement was most frequently adopted.
Having a variety of digital platforms available is essential for your medical business, not just because it's trendy. Digital communication is convenient, effective, transparent and quick.
You may concentrate on more vital activities with simple and accessible communication systems. The capacity to speak with patients in other countries and time zones is a benefit of using digital technologies for communication.
4. Transparency and Ethics

Doctors must be able to provide trustworthy information that is honest and ethical. Because patients want more reliable data, the medical tourism industry must operate ethically to expand.
Patients rely on their doctors to give them the information they would logically want to know in order to make well-informed decisions regarding their medical care.
Therefore, it is the responsibility of doctors to provide patients with information about all available options such as
• Treatment, their risks and advantages,
• Accurate prices, without hidden costs,
• The existence of payment models,
• Financial incentives,
• Formularies,
• Guidelines,
• Or other tools that can affect treatment recommendations and care.
Disclosure limitations can make it difficult for patients and doctors to communicate, which harms patient autonomy, trust, and the standard of treatment.
Your clinic must, therefore, have an open website and be able to offer precise information that includes:
• The cost of a certain treatment
• Your credentials and certifications
• Your working hours
Information has a role in transparency. It concerns the receiver's capacity to have complete access to the information he seeks, not simply the information the sender is prepared to supply.
Since it takes courage to give information when doing so is uncomfortable, transparency epitomizes honesty and open communication. Doing this will improve your relationship with a current patient and foster trust with prospective clients.
5. Personalized Patient Care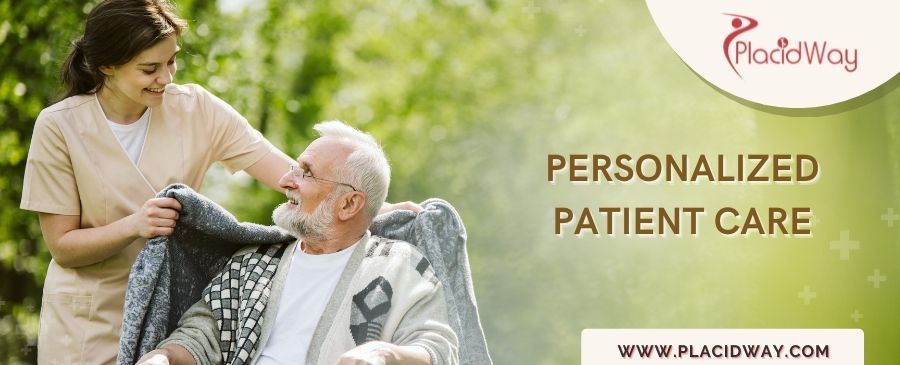 The goal of personalized healthcare is to prevent sickness. It involves the patient in making healthcare decisions. Patient-centered treatment is crucial because every individual has unique health risks and objectives.
Traditional medical evaluations include physical examinations, diagnostic tests, social and family history, and the patient's medical history. PHC (Personalized Health Care) focuses on patient engagement, provider and patient goals, current health evaluation, tracking, and care coordination.
To deliver the best possible care, you as a medical expert thoroughly evaluate the patient. Patients would then have the chance to take an active role in their healthcare and make necessary changes in different areas of life.
A doctor can develop a timeline for a patient's health improvement with the assistance of personalized patient care. In 2023, this customized approach to treating patients will still be growing. It aids medical professionals in creating specialized treatment and preventative strategies.
For instance, if a patient is diagnosed with cancer, the doctor will devise a treatment strategy unique to that patient's gender, age, medical history, type of disease, and other personal considerations. A particular diet and an appropriate support group could be part of the therapy strategy.
Everything is tailored to the specific requirements of your patient, producing a successful result. Additionally, individual treatment programs will determine how much the treatment would cost.
Proactive, patient-driven treatment is vital in both patient health and medical improvement.
Adapt Your Practice to Medical Consumer Trends in 2023
Applying the trends we've discussed for 2023 in your work and following them can significantly enhance your practice and patient engagement. PlacidWay's tried-and-true digital marketing strategies will help you accomplish long-term objectives by staying current with medical trends,
Get in touch with us for further details.