---
ENTREPRENEURSHIP, INTRAPRENEURSHIP, AND MEDICAL TOURISM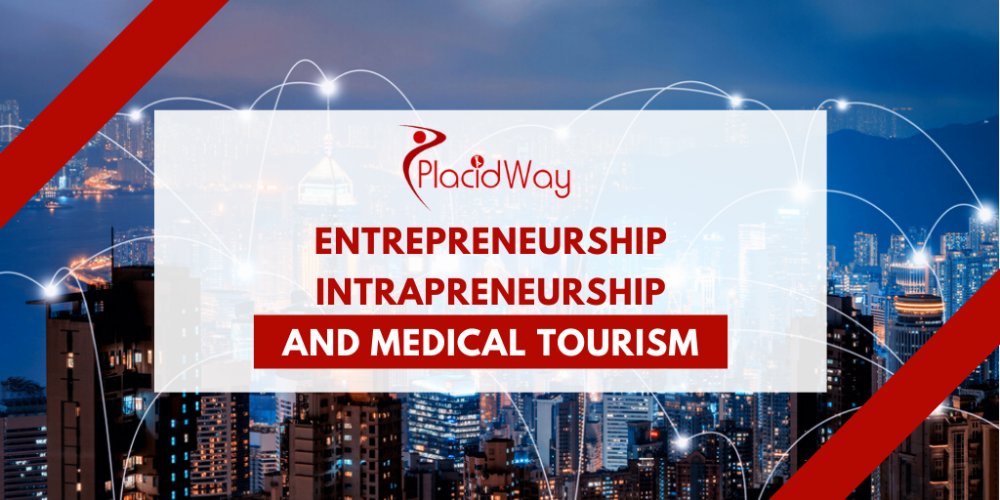 Do you remember the movie line, "if you build it, they will come"? This may work for Hollywood, but it isn't very effective in real life. When starting up any business, small or large, establishing best practices, strategies, business growth and development are essential for success.
An entrepreneur is defined as someone who creates businesses and companies, raises, makes and saves money. Some of the basic approaches that any entrepreneur should take in the creation of a new business include:
Find services and products that are attractive to potential clients and customers
Finance growth
Develop a brand name and presence in the industry
Maximize your business or company's brand value
Create partnerships that help provide added opportunities, profits and increase your customer base
Experts will say that entrepreneurs should focus on ten basic aspects of their new business during the first six months of the creation of such a business. In the field of medical tourism, this is especially important. For example:
Develop a concept and develop a business model that suits your medical tourism company and client needs
Find business partners, investors, and lenders in the medical field – this means independent doctors and surgeons, outpatient facilities, clinics and hospitals
Create a brand to enhance your marketability and effective selling endeavors
Brainstorm methods to increase your revenue resources
Of course, there's much more involved in entrepreneurship, such as recognizing opportunities, taking the time to analyze costs and benefits, determining your sales and marketing approach, anticipating your ROI and of course, competition and supply and demand for your medical tourism resources and business endeavors.
Let's Talk about Intrapreneurship
What's the difference between intrapreneurship and entrepreneurship? Intrapreneurship allows business employees to become intrapreneurs or corporate entrepreneurs within a specific business or firm. In this way, employees are able to utilize their own innovative and creative ideas to help their employer grow, enhance or add services and products to the business. This is done with the full backing and encouragement of the business owner.
Careful research and studies have determined that the best way to encourage employees to stick with the company as well as to promote loyalty, ingenuity, and creativity is to offer them a stake in the business.
The basic goal of encouraging intrapreneurship is to create loyal and dedicated employees. Business owners and managers willing to take advantage of other ideas and resources create a win-win relationship between both employer and employee — hence an employee/intrapreneur.
The concept of intrapreneurship is nothing new. Growing numbers of major corporations including Yahoo, Toyota, Google, GE, and Texas Instruments promote the idea of intrapreneurship.
How do you Create an Intrapreneurship Program?
Encourage team-based environments in your medical tourism company. Give your employees access to and the freedom to become a part of your team. Your employees may offer a wide range of experience, ideas, contacts, and motivation that many business owners overlook due to the "traditional" employer/employee relationship in the workplace.
Set up meetings or conferences among employees for ideas on how to improve services, products, and processes.
Let your employees read and comment on your marketing and sales plan.
Determine various targets and milestones that the company may aim for both short-term and long-term planning
Managers and business owners who dare to allow employees to take the initiative in many aspects of the development of a medical tourism organization increase creativity and innovation and enhances profitable ventures, especially when everyone in the organization is working toward and reaps the benefits of the goals of that organization.
Conclusion
The saying, "no man is an island" is as true in business as it is in other environments. Business owners, especially those in the fast-paced and quickly-growing field of medical tourism will find that working together as a team benefits not only business owners, but employees.
Intrapreneurship has grown in both concept and practice in major corporations around the world. Don't be left behind. No matter how big, or small, your business, it can benefit from the advantages of intrapreneurship.


Please click the contact button below to send us your queries!