---
Shoring up your Brand in Medical Tourism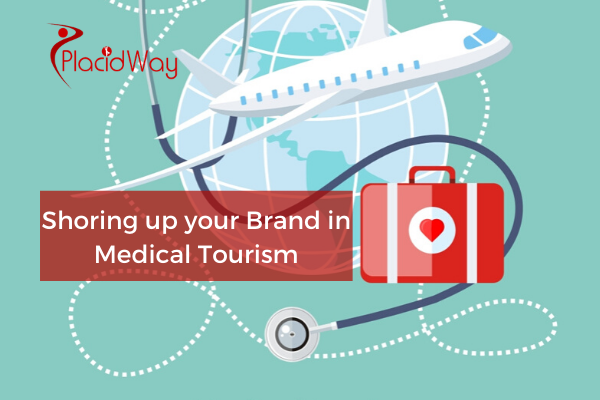 Once you have realized the characteristics of mainstream markets and its consumer behavior as well as your specific consumer value proposition as a key selling points, then you have to figure out how you're going to develop a sustainable medical tourism business to fully capture your targeted marketplace.

Following each of these guidelines, you'll have a greater chance of success. In order to successfully compete in the global market, you must be able to create an infrastructure that forms a solid foundation of your program.

Medical Tourism Sustainability Model
The key elements in developing a sustainable business include:
Partnerships and Alliances

Competitive Intelligence

Supply Chain Management

Entrepreneurship
We'll break each of the above down a little more for additional clarity.

Partnerships and Alliances:
Partnerships and alliances are one way to expand in the medical tourism market. Leverage your relationships with key players such as equipment manufacturers, pharmaceutical industry reps, local doctors, insurance agents, and medical tourism facilitators, among others in target markets. These are representatives from various medical market segmentations who can provide local targeted market intelligence to help you establish your product and services abroad.

Competitive Intelligence
Competitive intelligence involves understanding your specific competitive edge. For example, how will you compete and on what basis? Understanding your local, regional, and global competition is essential in developing products and services that can distinguish you in this highly competitive marketplace.
Supply Chain Management
Supply Chain management is defined as understanding and optimizing your supply chain management systems, including your 'touch points' for patients.
Understanding supply chain management is the key to any industry's sustainable growth. Supply chain management in medical tourism industry relates to the management of a network of interconnected businesses involved in the provision of medical services and packages needed by the end consumers.
The management of the process also includes designing, planning, execution, control and monitoring of the supply chain activities with the objective of creating net value, building foundation and infrastructure, logistics management, while aligning supply and demand and measuring key performance criteria established.

Entrepreneurship
As with any new growth industry, the medical tourism industry has been propelled by entrepreneurs. As we go forward, these entrepreneurs need to continue to undertake innovations, finance, and business acumen in an effort to transform medical tourism concepts into economic success for all. The innovations by these entrepreneurs and intrapreneurship will help this industry to move from early markets to mainstream markets.
Please click the contact button below to send us your queries!