Patient Testimonial about Laser Foot Surgery Specialist
Location:
7932 Sandlake Road, Suite 106 Orlando, FL 32819, Orlando 32819, United States
Focus Area:
Laser Foot Surgery | Best Bunions Doctor, Packages, Center, Clinic, Surgeons, Hospitals | Hammertoe Treatment Testimonials | Orlando, United States
Laser Foot Surgery, Bunions Treatment, Hammertoe Treatment, Podiatric Treatment, Foot Surgery, Orlando, United States


Pt. R.E. lives in Northbrook, Illinois. She is 58 years old and recently retired from teaching elementary school for 30 years. She had anxiously been awaiting her retirement so she could have her painful bunions and hammertoes corrected. She had PPO health insurance through her school district. In checking her list of preferred providers that she obtained from her health insurer's website, she noted that there were both orthopedic surgeons and podiatric surgeons on the list.
She continued her research by logging on to the websites of some of the preferred providers. One of the websites indicated that one of the orthopedic surgeons specialized in foot and ankle surgery. She felt that this would be a good place to go for a consultation, so she called the office and was told that the doctor was booked up for approximately five weeks. She thought about it quickly and figured that if he was that busy, he must be really good. She set up an appointment at that time.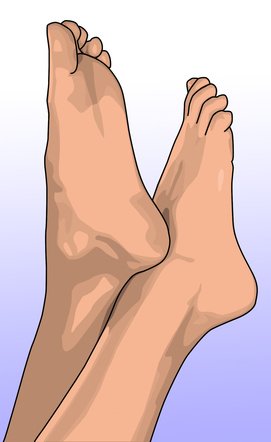 When she arrived for her consultation, the reception area was crowded with patients who appeared to have been treated for everything from broken arms, to arthritic knees, to replaced hip joints. She was given an intake form and was rather abruptly told that the doctor was running behind and it would be several hours before she could be seen. Two and one-half hours later, her name was called and she was taken into an exam room. She waited there for forty-five more minutes when one of the doctor's assistants came in to ask her about her foot problems. Twenty minutes later, the doctor entered the exam room. He asked her a few questions, and then told her that someone would be in to take her for x-rays. Fifteen minutes later, the x-ray tech came in and escorted her back to the radiology department. Several x-rays were taken and the tech then escorted the patient back to her exam room where she waited for another 30 minutes. The doctor then walked in, glanced at her x-rays, and told her that he was scheduling her for surgery at the local hospital and that another member of his staff would be in shortly to schedule her for surgery at the local hospital. The doctor then turned to leave the room, when patient R.E. asked him to wait and tell her what he was going to do to fix them. Obviously annoyed by the question, the doctor turned to patient R.E. and asked her what she did for a living. She explained that she had just retired from teaching, to which he told her that she should enjoy her retirement and leave the surgery to him.
Rather than waiting for the doctor's scheduling staff member to come in, she put on her hose and shoes and started to walk out of the office. Several staff members stopped her on her way out, telling her how lucky she was to have this doctor as her surgeon. On her way down the hall, she saw a woman coming out of the elevator being pushed in a wheelchair with both legs in casts and with some metal objects sticking out from her big toes. She asked the woman what she had done, and the lady replied that she had her bunions removed a month ago…and was she ever sorry she had it done…the worst pain she'd ever experienced.
Patient R.E. drove home, rather discouraged, but knowing for sure she needed to find another doctor. She went back to her computer, thinking to herself that she'd probably be better off with a podiatrist since they don't work on anything but feet. She noted that one of the podiatrists' offices was one she'd seen before and she recalled that one of her former co-workers had some custom arch supports made there and was quite satisfied. She called for an appointment and was told that one was available in just a few weeks. She scheduled her appointment and was asked to bring any previous medical records with her.
She called the orthopedic doctor's office and asked if she could pick up her x-rays and records. She was told there would be a $50.00 fee and that it would take three to four weeks. She explained that she needed them sooner, and after several more minutes of arguing, the doctor's staff agreed to have them ready in a week. When she arrived at the doctor's office to pick up her records, the receptionist told her that the staff had been busy and hadn't had a chance to copy them yet. They asked if she could come back in a few days. She explained that her appointment with the other doctor was in a few days and she agreed to wait for them. Several hours later, radiology tech walked out with an envelope, handed it to her, and told her she could pay the receptionist. Are my records of the doctor's findings and recommendations in here too, she asked? They receptionist told her they weren't and that there would be an extra charge to duplicate those. Nearly an hour later, the receptionist said they were ready and charged her $65.00. She was quite angry, but was relieved that she had picked these up.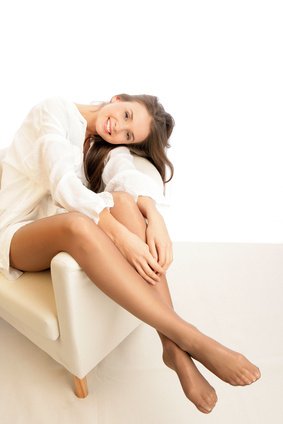 Several days later, patient R. E. drove to her new podiatrist's office. She entered the reception area and a short time later, she was escorted back to a treatment room. The doctor entered the exam room and asked her about her foot problems. He was delighted that she had brought her x-rays and records with her until he loaded the disk into his computer. He explained that the x-rays had been taken while she was sitting and that in order to properly evaluate the condition, the x-rays should be taken while she was standing. He offered to take new x-rays, and patient R. E. reluctantly agreed.
After new x-rays were taken, R.E.'s new doctor took a quick look and told pt. that the good news was the she wouldn't have to go into the hospital because he could perform the operations at a local surgery center. He explained that he would need to break the bones, insert three screws, all of which would stay in, and that she would have one pin sticking out of each her toes which he would remove once she healed a bit. He explained that only one foot could be done at a time and that it would be necessary for R. E. to walk with crutches for six to eight weeks. She decided to schedule the surgery for the following week.
The surgery took several hours and her doctor told her that everything had gone just as planned. Her husband drove her home and, rather groggy from the anesthetic, she laid down in bed, elevated her operated leg, and fell asleep. An hour later, she woke in extreme pain. Her husband ran into the bedroom to be sure she was okay and assisted her in taking one of the pain pills she'd been prescribed. As the clock ticked by, her foot pain became worse instead of better. Very concerned, he called the doctor's office. The answering service took the call and advised that her doctor was off for the evening and that one of his associates was on call. Thirst minutes passed, and they still had not received a call back, so they called again. A short time later, the doctor called and explained that if the pain medication wasn't working well, he would call in something else. R. E.'s husband went to pick up the prescription and as the pharrmacist handed him the bottle, he looked and saw that his wife was allergic to that medicine. He asked the pharmacist to call the doctor and a while later, R. E.'s husband returned with the new prescription.
R.E.'s post-operative course didn't get much better from there. The pins had gotten caught in the sheets and towels several times, and removing the pins 6 weeks later was excruciatingly painful. She was delighted that she had only had surgery on one foot and sore she would never have the other one done. It took her three months to get back into a casual shoe and although the bunion and toes were straighter, she had formed keloid scars in some of the incision sites which she found not only to be unsightly, but they were painful when they rubbed on her shoes.
Some months later, R. E. was visited by one of her sisters from Tampa, FL. When her sister saw her feet, she was shocked. R. E.'s sister told her about her golf friend who had been treated by a doctor in Orlando who performs one-stitch surgery in his office and then his patients walk out of his office. She said her friend was very pleased with the results of her bunion surgery. R. E.'s sister offered to call her friend and get more information about this doctor and his procedures.
R. E. received the information she'd requested about Dr. Richard Cowin, DPM, and the Laser Foot Surgery Specialist offices in Orlando. She was able to view information about the various types of foot conditions that are treated there and the specialized one-stitch and laser procedures they perform. She was even able to download a copy of Dr' Cowin's book for free. R. E. spoke with her sister and told her that this was exactly what she was looking for. Her sister suggested that R. E. call Laser Foot Surgery Specialist, see if an appointment for a new patient evaluation was available, and, if so, book the same flight she was ticketed for back to Tampa.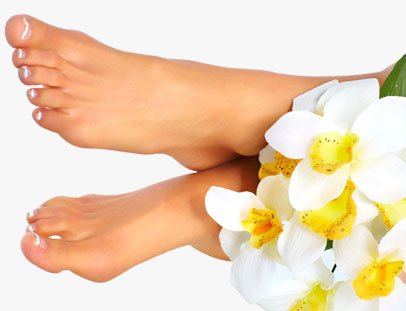 R. E. Spoke with her husband about this who was quite supportive. She then called Laser Foot Surgery Specialist in Orlando and although no appointment were available, the receptionist said she would speak with Dr. Cowin to see if anything could be done to facilitate this appointment. Minutes later, R.E. was surprise when Dr. Cowin called her back himself. He listed patiently as R. E. explained her story and then he asked her to put together whatever pertinent medical records she could and that he would stay after hours to see her.
A few days later, R. E. and her sister were in Orlando, arriving at Laser Foot Surgery Specialist. They were very pleased with the nice staff and modern offices. Moments later, Dr. Cowin walked in the exam room with a friendly smile on his face. He listened carefully as R. E. shared her story with him. He then reviewed R. E.'s medical records and told R. E. that his assistant would be in to take x-rays and run a non-invasive circulation test on her feet and ankles. After the x-rays and circulation test was run, Dr. Cowin came back in, brought R. E.'s new x-rays up on a large screen and explained them to her in detail. He then took a foot illustration board and drew out for R. E. and her sister the nature of her conditions, the type of less invasive surgery that he could perform, and the after-care that would likely be necessary. He then showed R. E. and her sister the results of the circulation test and provided a copy to them. R. E. wondered why no other doctors had taken the time to run this important test and to patiently explain all of this important information to her.
Dr. Cowin then showed R. E. the small surgical shoe that she could wear to walk out of the office and the shower boot that she utilize to keep her bandage dry while showering. R. E. and her sister then asked Dr. Cowin a number of questions which he patiently answered. Dr. Cowin's office administrator then came in and provided R. E. and her sister with a detailed pre-treatment fee estimate showing R. E.'s, diagnoses, recommended surgical procedures, insurance codes, and fees. It was also explained to R. E. and her sister that unlike her previous surgery, she would not have one bill for the hospital, another for the radiologist to red the x-rays, another for the anesthesiologist, and yet another for the surgeon. The written estimate that R. E. was given was a "case fee" and included everything…even the follow up care and treatment. R. E. thanksed Dr. Cowin and his staff and said that she would be returning home to the Chicago area the next day, but she would speak with her husband and her insurance company and try to make arrangements to come back to Orlando for treatment.
R. E. was thrilled with her experience and called her husband on the way back to Tampa. Her husband was also very excited and suggested that she find out if Dr. Cowin could perform the surgery right away rather than R.E. returning home and them flying down to Florida again some time later. R. E. called Laser Foot Surgery Specialist and was able to reach them just as they were preparing to leave. Although no surgical appointments were available in the next few days, Dr. Cowin again agreed to come in early a few days later to accommodate R. E.'s schedule.
Several days later, R. E. walked in to the procedure room at Laser Foot Surgery Specialist. Dr. Cowin than again explained all about the nature of the surgery and he and his staff provided her with some consent forms to review and sign. R. E. then laid back in the special electric procedure chair and like a dentist, Dr. Cowin slowly numbed the pertinent parts of L. E.'s foot with lidocaine. R. E.'s foot was then prepped and draped. While she comfortable laid back and listened to some soft music, Dr. Cowin and his assistant worked on her foot, Approximately 45 minutes later, Dr. Cowin took off his mask and gloves and told her that her surgery was finished. She thought that he meant only with the bunion, but he laughed and exolained that all of the surgery was finished…bunion…crooked big toe…hammertoes… everything. R. E. couldn't believe it.
After completing R. E.'s bandage, Dr. Cowin and his surgical assistant took new x-rays of R. E.'s feet and showed her the before and after x-rays. Not only could R. E. not believe how straight her foot was, she was very pleased that no pins, screws or wires had been inserted into her foot. She was given post-op instructions, her shower boot, a few prescriptions, and then fitted with a small surgical shoe. Dr. Cowin even wrote down his personl cell phone number for her in case she had any questions or concerns after hours. R. E.'s sister, who had been reading a book in the reception area, couldn't believe it when her sister walked out on her own two feet wearing a bandage, a special show, and a big smile.
When Dr. Cowin called R.E. the next day to see how she was doing, she told him she was doing great and that she took one pain pill before she went to bed, just in case she felt pain, but she never really did. The following week when R.E. returned to Laser Foot Surgery Specialist for a bandage change, she couldn't believe how straight her foot was and that there was only one stitch over each operated area. The stitches were all removed at that visit and a nice clean dressing was reapplied. A second dressing change was performed the following week and a week after that, three weeks after the procedures had been performed, R.E. was provided with some soaking instructions, some instructions on how to tape her foot, and she was told that she could try to get back into a casual shoe or sandal. In addition, Dr. Cowin told R.E. that she could return back home as long as she had an x-ray taken of her foot in four weeks and sent to him.
R. E. arrived at Orlando Airport the following day wearing a small gauze and tape bandage, a casual sandal, and a straight foot. Four weeks later, Dr. Cowin called her, told her that he had reviewed her new x-rays, and that she no longer needed any bandages at all.
R.E. is delighted with the results of her minimally invasive foot surgery. She credits her sister and her golf friend, her husband, and mostly Dr. Cowin and his Laser Foot Surgery Specialist office for giving her a straight, pain-free foot with barely visible scars and without pins and screws.


---
Request your Free Quote
×