Check out Popular Packages for Hip Replacement in Mexico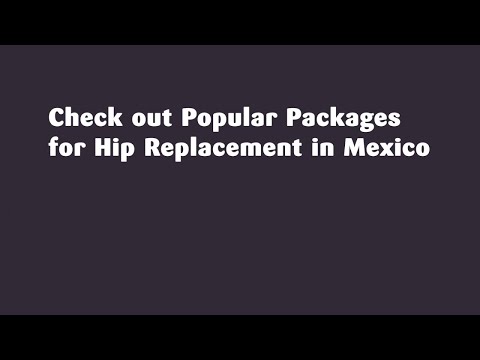 Hip Replacement Package in Mexico, Affordable Hip Replacement Package, surgical treatment, Hip Replacement reviews, cost of Hip Replacement in Mexico
Category:
Orthopedic Surgery Abroad
Procedure:
Orthopedic/Knee Surgery
Source: YouTube
Check out Popular Packages for Hip Replacement in Mexico
The average cost of Hip Replacement in Mexico is around $14,500. Final prices are determined after physical evaluation and laboratory reports analysis.
Please click the contact button below to send us your queries!


Website: https://www.placidway.com
Phone number: +1.888.296.6664
Email: [email protected]
Follow us:
PlacidWay About Us Page: https://www.placidway.com/aboutus.php
PlacidWay Blog: https://www.placidblog.com/blog/
Facebook: https://www.facebook.com/Placidway
Twitter: https://twitter.com/placidway
YouTube: www.youtube.com/user/placidways
Pinterest: https://www.pinterest.com/placidway/
Google Plus: https://plus.google.com/u/0/+Placidway/posts
Linked In: https://www.linkedin.com/in/PlacidWay
Instagram: https://www.instagram.com/placidway/
Crunchbase: https://www.crunchbase.com/organization/placidway
Check out Popular Packages for Hip Replacement in Mexico
Keywords: Hip Replacement Package in Mexico, Affordable Hip Replacement Package, surgical treatment, Hip Replacement reviews, cost of Hip Replacement in Mexico