Pediatric Knee Replacement Surgery in MJRC Clinic, India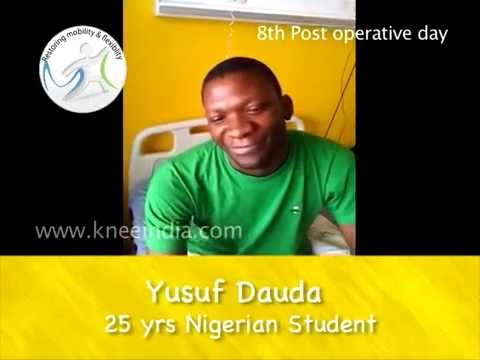 Pediatric Orthopedics in India, Medical Orthopedics in India, Orthopedics Surgery in India, Orthopedics Doctor in India, Orthopedics International in India, Knee replacement surgery, Dr.Venkatachalam Clinic, Total knee replacement
Category:
Knee Surgery Abroad
Procedure:
Orthopedic/Knee Surgery
Source: Madras Joint Replacement Center, India
Your child has knee problems and you are looking for a professional surgery clinic to treat him ?
A young Nigerian patient was relieved of knee arthritis. A child hood infection damaged his knee in infancy. He discovered Dr.Venkatachalam via the internet and sought a knee replacement. He was given the long lasting Oxinium knee replacement. He is very happy with his improved quality of life. Patients traveling to India are able to get affordable high class medical via value medical treatment.

Knee replacement in young patients | Pediatric Orthopedics in India | Orthopedics Doctors in India
Keywords: Pediatric Orthopedics in India,Knee replacement surgery, Orthopedics Doctors in India, Medical Orthopedics in India, Orthopedics Surgery in India,Total Knee Replacement Surgery, Orthopedics Knee Replacement Surgery