Minimally Invasive Spine Surgery
in Chisinau, Moldova

Have you tried everything to avoid surgery to your spine but this has become the only option left?
Opt for advanced minimally invasive spine surgery in Moldova to be free of pain and benefit from high standard treatment!

Minimally invasive spine surgery in Moldova for the surgical treatment of the disc herniation can help when other nonsurgical methods have failed.
Types of surgeries performed at Medpark International Hospital
Lumbar disc herniation surgery

Cervical disc herniation surgery
Before the procedure you may be asked to: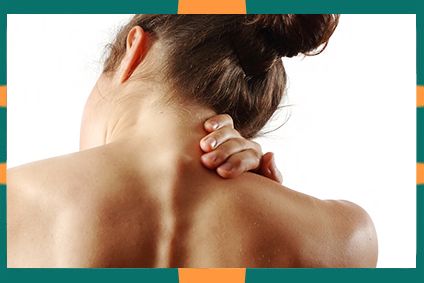 Stop taking aspirin because of possible increased bleeding during surgery
Tell the surgeon of possible family history reaction to general anesthesia
Stop smoking before and a period after the surgery
Stop eating and drinking before the surgery, can also apply a night before surgery.
Procedure Details
Medpark International Hospital's top neurosurgery experts will assess your condition before your arrival, based on your medical records and once more after you arrive to Medpark International Hospital.
If no other precautions are required, on the day of the surgery you will be given intravenous sedation (IV). The minimally invasive spine surgery lasts for a few hours and is commonly done under general anesthesia.
During the procedure you are connected to monitors that show heart, blood pressure and oxygen level.
During the surgery a small incision will be made.
The skin will be stitched together using the soft stitching methods and surgical adhesives, to leave no scars.
A small dressing is applied on the incision and a neck collar is put on the neck, in case of cervical surgery. While recovering from anesthesia the patient is carefully observed and pain may be experienced after the procedure, but you will be administered medication for pain.
The hospitalization period is of 4 days (included in the package), if no eventual complications, and the patient will benefit from early recovery and possibility to return to work after 2 weeks.
After the surgical procedure the patient is transferred to a single-bed room.

Advantages of the Minimally Invasive Spine Surgery: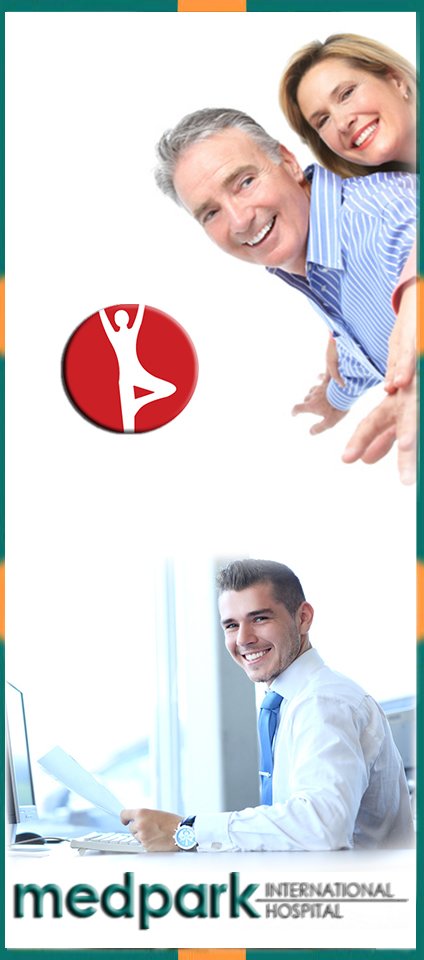 Smaller incisions

Smaller scars/ less scar tissue

Reduced blood loss

Less pain

Less soft tissue damage

Reduced muscle retraction

Decreased postoperative narcotics

Shorter hospital stay

Possibility of performing on outpatient basis

Faster recovery

Quicker return to work and activities
The Neurology Department at Medpark International Hospital is equipped with all the latest technology for top diagnosis of your spine treatment:
Magnetic Resonance Imaging (MRI)

Computed Tomography (CT)

Carotid Ultrasound

Electroencephalography (EEG)

Osteodensitometry (DEXA)
Our medical team speaks fluent English.
Specialists from Neurosurgery and Neurology Departments followed trainings in Austria, Sweden, Great Britain, USA, Romania and Russia in Spinal Neurosurgery, Endovascular Treatment of Cerebrovascular Pathologies, Cranio-cerebral Trauma, Surgical Treatment of Brain Tumors, Clinical Neurophysiology, Neurorehabilitation, Neurointensive Care and Stroke Management, Multiple Sclerosis and the department is involved in international research projects in areas like: stroke, multiple sclerosis, and neuromuscular pathology.

Medpark International Hospital also offers premium services like:
24 hours Emergency Neurology access

Neurointensive Care Unit corresponding to European standards

Acute Stroke Patients treatment within 1-6 hours from symptoms onset

Thrombolytic therapy in eligible stroke patients

Emergency Neurosurgery in eligible candidates

Botulinic toxin treatment in neurological conditions (distonias, spastic paresis and others)

Stroke risk assessment programs (annual check-up)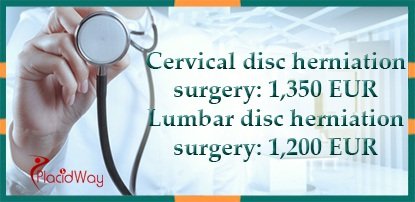 The cost of minimally invasive spine surgery depends upon factors like:
Type of surgery performed (Cervical disc herniation surgery: 1,350 EUR; Lumbar disc herniation surgery: 1,200 EUR).

Drug consumption.

Ask us for a quote! We will give you specific details on Minimally Invasive Spine Surgery in Moldova!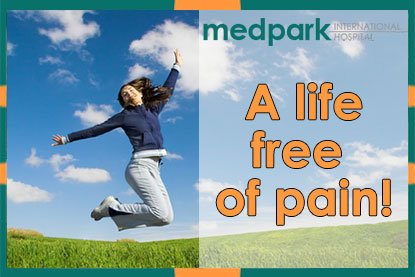 The Package includes:
The surgical intervention and anesthesia.

Laboratory tests (blood count, urine analysis, VSH, protein C reactive on doctor's recommendation)

Administration of prescribed treatment.

Hospitalization in a single occupancy room according to the package type.

Food for the patient during the hospitalization period.
The Package Excludes:
Transportation and visa expenses.

Other medical services, laboratory tests, interdisciplinary medical advice and drugs used (provided by the ward) will be charged separately.

Eventual hotel accommodation.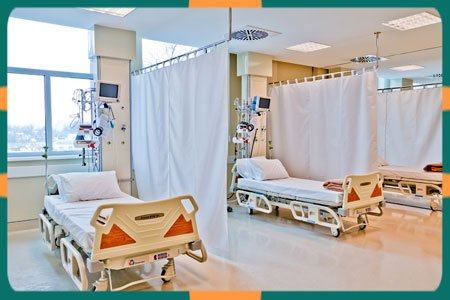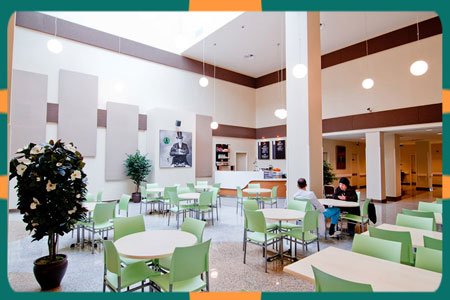 Note:
The complete travel and contact details of the patients are to be sent to the hospital representative at least three working days in advance so that we can make all the necessary arrangements to pick them up from the airport and make necessary appointments.

The payment of the services would be effected in advance by bank transfer and confirmed by the representative of the hospital.

To bring all medical reports and imaging investigations, if any.

The hotel reservation can be made by the hospital representative at request.

To benefit from Minimally Invasive Spine Surgery at Medpark International Hospital click the button below.