Best Hemorrhoid Surgery Package in Mexico

Mexicali Obesity Solutions is experienced in Hemorrhoid Surgery.

What is a Hemorrhoid?
A Hemorrhoid is a vascular structure part of the anal canal in the human body. It is also called piles.
Hemorrhoids turn into painful structures when inflamed resulting in restlessness as well as rectal bleeding in some advanced and severe cases.

When is This Surgery Necessary?
Hemorrhoid Surgery is necessary when the inflamed hemorrhoids have became painful, and medications and other measures are no longer working.

Hemorrhoid Surgery Package in Mexico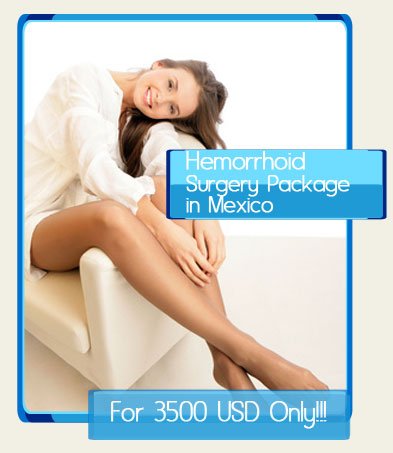 Our Package Includes:
Free Transportation (from the San Diego, CA airport to the hotel and hospital and back to the airport)
Hospital Fees
Pre-Operatory Tests (Labs, X-Rays, Assessment)
Nutritional / Psychological Evaluation (if required)
Surgical Procedure
Surgeons' Fees
Anesthesiologist's Fees
Hotel Stay for 1 or 2 companions
*Please note: Surgery prices quoted are for planning purposes only to assist you in budgeting. These prices are for standard, non-complicated cases. Actual prices cannot be accurately provided until you have been thoroughly examined by the surgeon.

Why to Choose Our Clinic?
We are experts in treating Hemorrhoids,
We are a group of specialists with extensive experience in the comprehensive management of patients,
We offer you a package that includes all you'll need, addressing fully the medical, psychological and social aspects every patient,
Mexicali Obesity Solutions offers financial support through MedChoice,
We work with ethical and integral management standards,
Dr. Marco Sariñana is an experienced surgeon that specialized in general and bariatric surgery.