New dental technologies are advancing dental care and services at a faster rate than ever before. Dental patients looking for full arch restoration or rehabilitation can find what they're looking for at Dentaris, a leading dental facility in Cancun, Mexico. There, Dr. Joaquin Berron offers the latest in one day full arch rehabilitation with DIEM®2 technology.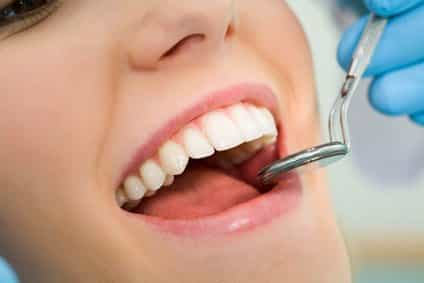 DIEM2 is a new solution that offers some patients one-day treatments in arch restoration.  The restorative and surgical components of DIEM2 technologies are developed for "immediate loading" or insertion of dental implant protocols in the dental office.  DIEM2 technologies are the result of years of research and development offered through Biomet3i.
The DIEM2 technology for arch rehabilitation focuses on a fixed prosthesis delivery of four or more implants that can be inserted in one day.  However, all patients should realize that not everyone is a candidate for this immediate type of procedure (for example, those with bleeding disorders, uncontrolled metabolic diseases such as diabetes, or those diagnosed with an autoimmune disease are not good candidates for this procedure).
The DIEM 2 technology offers a variety of benefits for dental patients including:
The need to 'make do' with a temporary, loose fitting, or painful dentures
Effectively eliminates the need for dentures for dental patients with severe to nonexistent dentition
Reduces the number of visits, procedures and follow-up visits
Allows dental patients to leave the dentists office on the day of the procedure with a functional and aesthetic prosthesis
Enables patients to opt for fixed, temporary prosthesis during treatment sessions, which allows for enhanced patient satisfaction, confidence and appearance
DIEM2 technology doesn't just offer benefits to patients. Dental providers and clinicians also benefit from this newest in dental technologies. For example, dentists can:
Offer the latest in innovative dental procedures in a clinical setting
Offer single-day procedures to patients who would otherwise need a several-day or several-week procedure to restore dentition
Reduces the need for repetitive chair side visits for dental patients, increasing efficiency and productivity in the dental practice
Reduces the necessity for bone augmentation procedures
DIEM2 components offer a variety of low-profile abutments for the secure insertion of dental implants. Abutments utilized in DIEM 2 technologies are constructed of titanium alloys. Several options for abutments are available, including:
Low-profile one-piece abutment
Low-profile angled abutments
The low-profile one-piece abutments are designed for restorations of multiple "units".  The low-profile angled abutments are designed for use with either single or multiple unit restoration scenarios. The angled abutments are available in 17 to 30° angles. Dental patients have more opportunities and options for the fixation of implants based on existing denture, appearance, and existing bone structures.
Dental implant technologies have advanced by leaps and bounds in the past decade.  Materials, components and abutments have reduced the need for individuals with poor oral dentition to deal with ill-fitting dentures, problems with eating, and misalignment of jaws that cause complications.
DIEM 2 implants and arch restoration technologies offer greater strength and stability of implants for immediate full arch rehabilitation in the upper or lower jaw, based on soft tissue contours, conditions of remaining teeth, and the jaw's range of motion.
High-tech dental implants are increasingly available by advanced dental clinics and facilities abroad. For more information regarding restorative dentistry at Dentaris (also known as Cancun & Riviera Maya Dentistry), visit https://www.PlacidWay.com, or www.dentaris.com.mx