Welcome to Israel!

Israel, officially known as the State of Israel, is located in Western Asia, on the south-eastern shore of the Mediterranean Sea. Israel is surrounded by Lebanon to the north, Syria to the northeast, Jordan to the east, the West Bank and Gaza Strip to the east and southeast, the Gulf of Aqaba in the Red Sea and Egypt to the south.
Israel considers itself a Democratic and Jewish State, being the only Jewish majority state. The country is part of the Holy Land, together with Egypt, Jordan and the Palestinian Territories. Israel has a vibrant culture and history, basically due to the diverse origins of its inhabitants. Many pilgrims and travelers choose Israel for its cultural, geographical and historical beauty.
Israel in a snapshot

Currency - Israeli New Shekel
Language - Hebrew, Arabic, Russian, French, Spanish, Amharic, Yddish
Climate - in the northern and coastal regions there are dry and hot summers and cool rainy winters, while the eastern and southern areas have an arid climate.
Capital - Jerusalem
Despite the number of wars with the neighboring regions, Israel has managed to develop fast and become one of the leading economies worldwide, with a huge focus on the high-tech industry. Although Israel is associated by many only with war and religion, the country has so much to offer: beautiful sandy beaches, the Dead Sea, the resort town of Eliat which combines sea and desert, the Carmel Mountain, Jerusalem, the Sea of Galilee, the beautiful and vibrant Tel Aviv, leisure spas with natural limestone hot springs, beautiful gardens and shrines, ancient cities, amazing food, and the list could go on.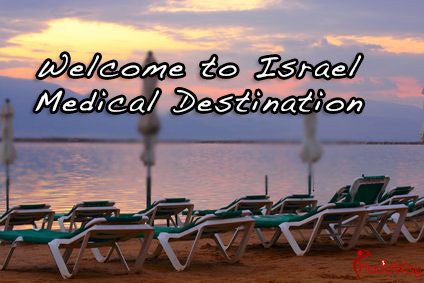 Medical Tourism in Israel

Israel supports a modernized medical industry that is nearly equivalent to those in Europe and the United States. Medical tourists from all over world choose Israel for its various treatments and procedures offered, affordable prices, multi-lingual medical staff and worldwide renowned physicians. The country is the world leader in surgery and IVF procedures, but is also a top destination for treatment spas and centers at the Dead Sea, a world famous therapeutic resort.
Medical tourists come here for a variety of procedures, including heart surgery, bone marrow transplants, neurological and oncological treatments, orthopedic surgery, cosmetic and plastic surgery, IVF procedures, cancer treatment, rehabilitation, and many more. Prices are significantly lower compared to the US or other highly industrialized countries. The advancements in medical technology, highly successful procedures and qualified medical staff have made Israel a top medical destination for patients from all over the world.
Israel also boasts a highly developed biotechnology industry, that has fueled the advancements of many world first medical technologies. The country is set to achieve excellence in every medical area and this ambition has put Israel among other First World countries.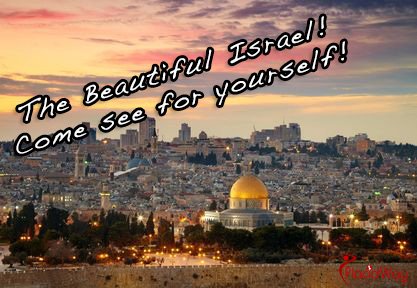 10 fun things to do in Israel

Visit Old Jaffa in Tel Aviv, home to the oldest seaport in the world
Take a walk through the beautiful and colorful Carmel Market in Tel Aviv
Ride a camel
Do canyoning in the Negev Desert or Galilee
Get an overall sightseeing from a hot air balloon
Go to the Ramon Crater in the Negev Desert, the largest erosion crater in the world
Send your prayer to the Western Wall in Jerusalem
Plant a tree on Mount Carmel, were forests have been destroyed by terrible fires in December 2010
If you have a wild nature, take a jeep tour in Israel
Raft down the Biblical River Jordan
Israel is not just about religion and pilgrims, it is a country which brings together modern and tradition, old and new, a variety of cultures, customs, people and colors. Contrary to all preconceptions and what the media says, Israel is a safe country chosen by thousands of tourists each year. But Israel is not only a beautiful tourist attraction, it is also a hub for cutting edge medical technology, procedures and treatments, all offered at affordable prices and performed by highly trained physicians.

If you need more information about the amazing Israel and the medical procedures and clinics it offers, do not hesitate to contact us!