Medical Tourism in China
China, officially known as the People's Republic of China, is located in East Asia and it is the third largest country in the world after Russia and Canada. China is bordered by 14 countries, the smallest being Bhutan and the largest ones, India and Russia.
China is an ancient country, its civilization being more than 5,000 years old. The country is renowned as being one of the fastest growing economies in the world and also member of the United Nations, APEC, WTO, BRICS, the BCIM, the Shanghai Cooperation Organization and the G-20. More than 50 nationalities are living in China, making the nation the most populous country in the world (more than 1.3 billion).
China is indeed an impressive country, with unbelievably vast and diverse tourist attractions, culture, various cuisine, traditions and cities. China has the highest mountains in the world, some of the largest desserts in the world, pristine jungles, endless grasslands, the largest cities in the world, all brought together to form the perfect country for tourism.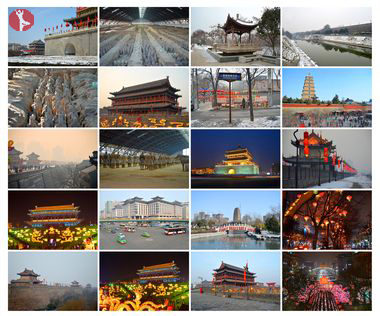 China in a snapshot
Currency: the Renminbi (RMB or CNY)

Language: Standard Mandarin, English

Climate: continental climate, tropical and subtropical in south and north

Capital: Beijing
China is so large that you will need several months to explore it thoroughly. But tourists mainly go for the most important attractions such as the Great Wall, Mt. Everest, the Yangtze River, the Silk Road, ancient towns, the Terracotta Warriors, the Forbidden City, the Potala Palace and crowded cities such as Shanghai are some of the beautiful things which attract millions of visitors each year.
10 fun things to do in China
Visit the Zhangjiajie's Yellow Dragon Cave
Try some traditional Chinese therapies: massage, acupuncture, herbal tonics, cupping
How about taking a 5,400-km walk on the Great Wall of China?
Buy tea and silk from Hangzhou
Trekking on Mount Everest? Sounds cool right?
Go to the Potala Palace which houses various exhibits, among which bejeweled Buddhas
The Ming Dynasty Tombs, outside Beijing, are something you should not miss
Get a close up of a panda in Chengdu's panda breeding and research centre
The eighth wonder of the world? The Terracota Army!
Eat traditional Chinese food, then eat some more! Don't forget to use chopsticks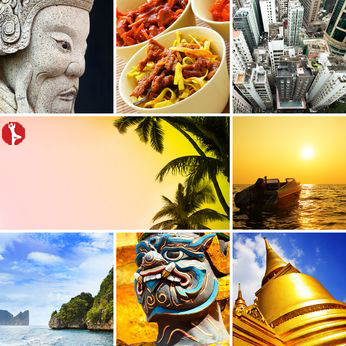 China Medical Tourism
Medical tourism in China continues to rapidly increase. The country has all it takes to become a tough competitor in the market, including low prices, high level of technology and, of course, the famous Chinese Traditional Medicine. Besides high-tech hospitals and affordable prices, China also offers quality services, physicians trained in the US or Europe, low or no waiting periods and high standards of healthcare technology.
China is chosen by thousands of medical tourists from all over the world for a wide range of specialties, among which neurology, cardiology, orthopedics, cosmetic and plastic procedures, alternative medicine, cancer, LASIK surgery, stem cell therapy and robotic surgery. China has a lot of potential and also a good geographic position to further expand in medical tourism.
Tips and tricks
Pack more dark-colored T-shirts if you're not used to eat with chopsticks. Stains can be really annoying

Don't get mad if Chinese people stare at you. It's just something they normally do.

Learn some words in Mandarin. You'll make a really good impression.

Always smile when introducing yourself.

Be careful to people who approach you speaking in English. Most Chinese are shy and do not speak first. So don't follow that stranger anywhere and be skeptical.

No tipping in taxis, restaurants, etc.

Don't drink tap water.

You need a Visa to get in China
If you need more information about China and the medical procedures and clinics it offers, do not hesitate to contact us!