Welcome to Malta
With 7,000 years of history behind it, Malta is a place where history is reflected in all architecture and towns; the heritage of the Phoenicians, Romans, Moorish, Normans, Aragonese, Spanish, French, and the British who have ruled the islands are found in every town, dragging you deeply into this mythic place. Malta became an independent country in 1964, and nowadays is visited by over 1.2 million tourists per year.
If you're a performance arts lover Malta may be the right place for you; theatre, music and arts are available all year long. You may even be lucky enough to visit Malta in the time of the year in which their famous festival of arts takes place. As you can see arts are very popular in the Islands as they play a huge role in Maltese Culture.
The Maltese archipelago had great strategic importance in past times due its location; it consists of three islands: Malta, Gozo and Comino. Malta is the bigger one in size, and is a cultural and administrative center; Gozo is also very popular, full of crafts, tourism and agriculture, and last but not least is Comino, being the smallest island and almost uninhabited.

Malta in a Snapshot
Currency: Euro
Languages: Maltese & English
Climate: Subtropical–Mediterranean climate, strongly influenced by the sea; with very mild winters and warm to hot summers
Capital: Valletta
Malta is a place where magic and history combine in one place to provide you with an amazing experience full of fun, incredible beaches, cultural events and arts everywhere. And thanks to this and its warm climate, tourists choose Malta all year long!

10 Fun Things to do in Malta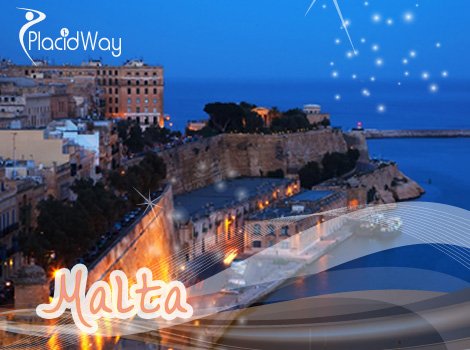 Malta is much more than an island with beautiful beaches and fantastic food, is a place where art culture and history come together; for those who love art, the possibilities are endless! These are some things you can do in Malta:
Try Traditional Maltese Cuisine, full of Mediterranean food and amazing desserts delicacies such as the kannoli.
Visit the Mediterraneo Marine Park or the Splash & Fun Water Park at the coast road of Malta.
Go to the Valletta's Manoel Theatre or enjoy of the two opera houses in Victoria (Gozo).
Take a look to the Centre for Creativity at St. James Cavalier in Valletta.
Visit the National Museum of Archaeology, which holds regular exhibitions of art, sculpture and ceramics all year.
Visit the Fine Arts Museum, where you can see more of local artists!
Take a look to the Cathedral Museum Cittadella, in Gozo or the Museum of Roman Antiquities.
For a romantic walk like anywhere else, wander the lamp lit streets of the medieval city of Mdina at night. Or visit its medieval Palazzo Falson with its endless collection of antiques.
Try the famous chocolate cake at Fontanella Tea rooms, where you can also enjoy of a spectacular view!
Visit the St. John's co-Cathedral the home of the renowned Caravaggio's Beheading of St. John.

Medical Tourism in Malta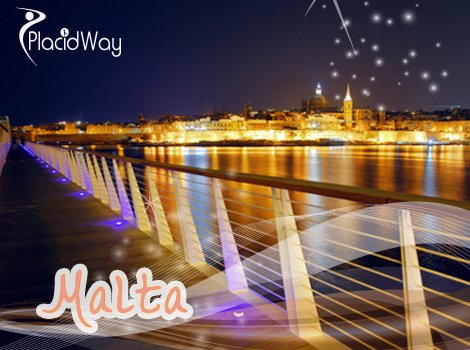 Because Malta is part of the European Union, is a very popular destination where medical standards meet and exceed European requirements. British medical tourists choose it as the number one option over hundreds of countries due its high level of medical expertise and unique climate. Certainly Malta has become the ideal place to recover after a medical procedure.
Malta offers to its medical tourists blood tests, diagnostic scans, dental services, hair removal with laser, cardiac surgery, eye surgery and treatments, - all available with state-of-the-art equipment.
Among the more popular procedures requested by Medical Tourists are cosmetic surgeries such as: face lifts, ear surgery, nose surgery, tummy tuck, liposuction, breast augmentation, breast reduction and other plastic surgery interventions.
Very high health care standards, five star hotels and medical facilities, multilingual doctors and nurses, no waiting lists, very competitive prices, and excellent flight connections from all over Europe and beyond, together with a small size territory full of amazing people, culture and art are waiting for you in Malta!