Medical Tourism in Georgia
Georgia, located in the Caucasus region of Eurasia is situated at an important crossroad where Europe meets Asia. Being the object of rivalry between Persia, Turkey and Russia over the centuries, Georgia has a beautiful mix of rural charm and city modernity, with various cultural influences from every empire that dominated this little Eurasian country.
With sublime old churches, ancient watchtowers and fairytale castles, having magnificent mountain sceneries, Georgia can be named one of the most beautiful countries on earth. After much internal strife and economic stagnation, Georgia entered a new era and is now developing its tourism potential, making the best of its attractions and luring more and more visitors. Georgia's new approach involves appealing accommodation, high-quality services for all budgets and the opportunity to explore every corner of the country.
Georgia in a Snapshot:
Climate: Springs and autumns are the wettest while winters and summers tend to be the driest. The temperatures vary from 30 °C in hot summers to 6 °C during mild winters.
The most important feature of this rather young country is its natural variety, from extremely beautiful towns like Svaneti and Kazbegi, located in the Caucasus mountains, to Batumi, tropical town situated near the Black Sea. This country may still be working on gathering economical treasures, but maybe its biggest treasure are the Georgians who who are warm, proud of their heritage, cultured, always welcoming and knowing how to better enjoy life. Who wouldn't want to visit a country where guests are considered blessings? Never cease to try their cuisine, because the local wine is abundant, every meal is a display of fine foods and the warmth of the welcome is the most appealing aspect of the Georgian experience.
Tbilisi, the capital and the largest city, has an ancient vibe due to the old Eurasian crossroads, but also has the flair of a modern city, with European-style nightclubs and delightful, new architecture. Georgia has a very complicated history and reflects beautifully the strong influences from Turkey, Russia, Persia and Asia, displaying a marvelous heritage of culture, art and architecture.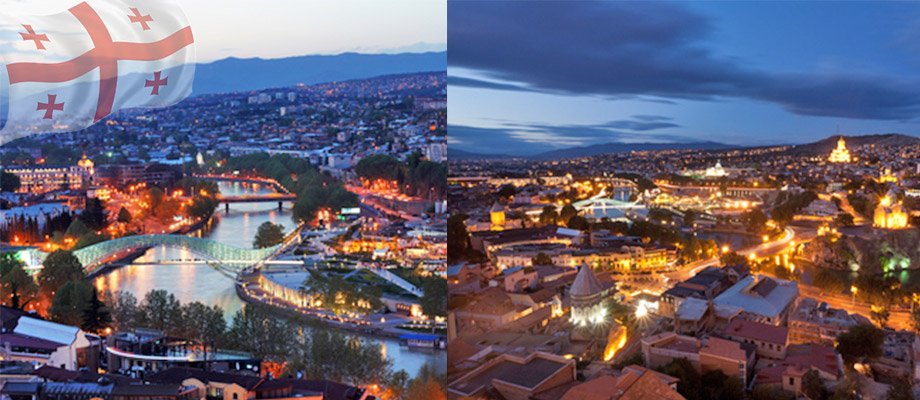 But far from dwelling in the past, Georgia wants to take a step further looking to Europe for a bright future and has already brought the Western vibe to the Caucasus.
Why Health Tourism in Georgia?
Georgia is one of the top destination for medical, cosmetic or dental health care. It is very popular now to travel abroad to get the best medical services and the reasons are very convincing since you save on medical costs, the patients get the best quality medical care and diagnostic services without needing to be on a waiting list, you have the protection of privacy and everybody gets the opportunity to combine a well-deserved vacation with top-notch medical procedures.
But Georgia, Europe is well-renowned for its fertility treatments centers. This country is the best option for couples having problems with conceiving children because these centers provide modern infertility treatments at affordable prices. One of the key reasons for its popularity is the fact that in other European countries surrogacy is still banned, Georgia becoming the top surrogacy destination. Also, the cost of surrogacy in Georgia can't be compared to other modern European countries or the USA. With highly experienced doctors and expert staff, Georgian medical centers and hospitals provide services of high quality standards.
Georgia is also the country of beautiful smiles, because medical services are developing rapidly and they still remain cost effective. With the best dentist clinics, offering high-quality services to international standards, you will be amazed by the holistic services medical tourism in Georgia has to offer. From helping you choosing the right clinic and doctor, to accompanying assistance and organization of sightseeing tours in Georgia, every clinic strives to provide only the best facilities for the medical travelers.
10 Top Things to See and Do in Georgia
Discover the Ateni Sioni Church and its beautiful stone carvings and frescoes

Visit Batumi, a Turkish town with centuries old bath house, gardens and theatres

Relax on the Black Sea Coast, with tropical sights on one side and mountains rising from the edge of the sea on the other side

Spend some quality time at the Georgian State Museum and find out more about Georgian rich history

Go horse riding and discover the special Caucasian horse, known for its endurance and beauty

Enjoy the Mediterranean vibe of Tbilisi

Experiment sulphur baths in oriental, 19th-century bath house in Tbilisi

Go skiing at Gudauri ski resort and enjoy the spectacular views

Explore Vashlovani National Park and Nature Reserve and discover new species of animals and birds

Go wine tasting in the Kakheti province in the far east of the country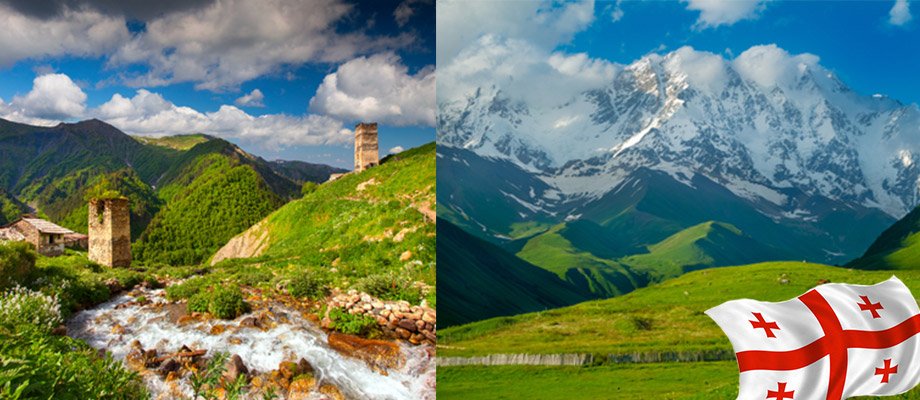 Allow Georgia to take your breath away, and forget any experience you had before! Benefit from the best medical services and take good care of your health care needs and recover in one of the most beautiful medical destinations in the world. Georgia is bound to heal, inspire and astonish with outstanding sceneries, ancient history and modern health care facilities.
If you are looking for more information about the best medical tratment for you or if you have more inquiries, don't hesitate to contact our staff who is more than willing to come to your help!