Dr. Carlos Marciales - Best Plastic Surgeon in Tijuana, Plastic Surgeon
P.º del Centenario 9580, 8th floor office 804, Zona Urbana Rio Tijuana, 22010 Tijuana, B.C.
Tijuana, Mexico
Speciality:
Plastic Surgeon,
Languages:
English,Spanish
Focus Area:
Dr. Carlos Marciales | Plastic Surgery | Cosmetic Surgery | Breast Lift | Liposuction | Tummy Tuck | Rhinoplasty | Tijuana | Mexico
---
About - Dr. Carlos Marciales - Best Plastic Surgeon in Tijuana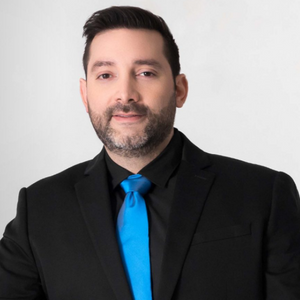 Best Cosmetic Surgeon in Tijuana, Mexico
Dr. Carlos Marciales, one of the best plastic surgeon in Tijuana, Mexico. We provide full service plastic surgery and cosmetic surgery both for men and women.
I reaffirm my dedication to my patients. Always put your safety first and deliver 100% individualised, ethical attention to obtain the greatest results. Every body is a one-of-a-kind, one-of-a-kind work of art, and I value the confidence you have put in me to draw attention to it.
In order to achieve the best outcomes and the greatest degree of pleasure, it is my responsibility to communicate in a clear and professional manner the point of compromise between your preferences and the actual range of plastic surgery and anti-aging medicine treatments. Together, let's establish balance between your inner and outer beauty.

Education
Dr. Carlos Marciales M.D. is a ranked, board-certified plastic and reconstructive surgeon. He specializes in plastic and reconstructive surgery. Dr. Carlos Marciales has performed over 10,000 plastic surgery procedures.
Education:
Medical: MD, University of Los Andes School of Medicine
Postgraduate Education:
Residencies:
General Surgery, Carlos J. Bello Hospital, Venezuelan Red Cross
Aesthetic and Reconstructive Plastic Surgery, General Hospital, with Rubén leñero, MD
Board Certifications
Board-certified by the Mexican Council of Plastic, Aesthetic, and Reconstructive Surgery (CMCPER)
---
Marciales Plastic Surgery reviews
Hector

Excellent professional!!!!!!

Facebook

Aug 03 2019

Susy

Without a doubt the best plastic surgeon Tijuana has!

Facebook

Aug 07 2019

Jose

After seeing different opinions for aesthetic surgery, we got to the hands of Dr. Carlos Marciales and from the moment he received us at his office we felt that empathy and professionalism he has towards his patients, it was certainly the me jor choice we could have taken thank you Dr. Marciales!

Facebook

Aug 07 2019

Moni

Professional, detailed, very attentive, and a great team who are just as nice and caring as he is. He always answered all my questions face to face or even via email. Dr Marciales and his team made sure I was healing properly before I went home.

Facebook

Aug 13 2019

Mayra

Amazing doctor, he takes care of his patient at all times. Be happy to fall into the right hands.

Facebook

Jan 04 2020

Rosario

100% recommended.. Excellent surgeon excellent human being together with all his team.. totally change my life for the better... forever grateful.. blessings

Facebook

May 19 2020
---
---
PlacidWay.com provides information and travel related services. We do not provide health care services. We provide information solely for informational purposes and do not endorse any particular health care provider or facility or any particular health care service or treatment. We are not affiliated with any health care provider or service and we are not responsible for any health care service. Please consult with your own domestic licensed health care provider before seeking the services of any health care provider you learn about via our site.
---