Mommy Makeover in Tijuana, Mexico
Mommy Makeover in Tijuana Mexico - Choose the Affordable Options
Mommy Makeover in Tijuana, Mexico guide is designed to provide you with all the necessary information you may need when considering this popular post-pregnancy surgical treatment abroad. From exploring the most renowned clinics and outstanding surgeons, to understanding the different packages available and the potential cost savings, we aim to cover all your queries. We also delve into frequently asked questions and include valuable reviews from women who have undergone a mommy makeover in Tijuana. This border city, renowned for its high-quality healthcare, has been increasingly favored by medical tourists, especially those from the United States, seeking affordable and excellent care in plastic and reconstructive surgery. Embrace this journey to reclaim your body and confidence, all while discovering what Tijuana, Mexico, has to offer in the realm of mommy makeovers.
Giving birth is the most beautiful thing in life. But also feeling good about yourself counts. Mommy Makeover in Tijuana Mexico can help you regain your pre-pregnancy body figure and feel wonderful again. Mommy Makeover compose of 3 Procedures, there are: Breast or Arm lift, Tummy Tuck and Liposuction
Keep reading to learn more!
• Clinic: Marciales Plastic Surgery, Gastelum Cosmetic Surgery, Lifot Cosmetic Surgery, Gilenis Surgical Center, Medica Siluet and Layyn Medical Group.
• Location: Tijuana, Mexico
• Procedure: Mommy Makeover
• Package Price: starts at $7,500
• Cost in Other Countries: $16,000 - $21,500
• Doctor: Dr. Elsy Montufar, Dr. Oscar Gastelum, Adriana Elizabeth Rayas Gallardo, Dr. Carlos Marciales, Prof. Dra. Yuliya Vladimirovna Nikonova, and Dr. Luis Alberto Armendariz Cesena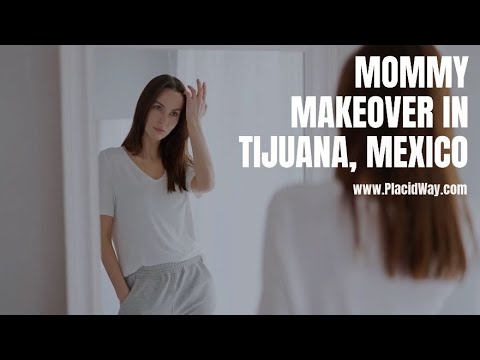 ---
Choose All Inclusive Lipoplasty Packages in Tijuana, Mexico
In Tijuana, the cost of a comprehensive mommy makeover procedure typically falls between $7,000 and $12,305 US dollars, offering significant value for money when compared to prices in many other countries. These packages are designed to be all-inclusive, providing you with access to highly skilled and experienced plastic surgeons in Tijuana who are dedicated to achieving the best possible results for you.
These cost-effective packages have been curated keeping in mind your cosmetic surgery needs. They encompass not just the surgery itself, but also other integral aspects of the procedure, such as consultation fees, surgical fees, anesthesia, and post-operative care, ensuring a seamless experience without hidden costs.
We invite you to explore the details of these packages. Consider what each one has to offer, from the scope of the procedures to the level of post-operative support, and make a decision based on what aligns most closely with your personal requirements and expectations. This in-depth examination will ensure that you choose a package that not only fits your budget, but also fulfills your aesthetic goals.
---
Mommy Makeover Surgery Cost in Tijuana, Mexico
We delve into a comparative cost analysis of a mommy makeover procedure in Tijuana versus the UK, America, and Canada. You'll find that Tijuana offers the same procedure at a significantly lower cost, ranging between 50% and 70% less than these other developed nations. To illustrate, while the average cost in Tijuana stands around $11,000, you could expect to pay in excess of $20,000 in America.
Choosing to undergo your procedure in Mexico allows you to realize substantial savings without compromising on the quality of the procedure or the expertise of the surgeons. With Tijuana's commitment to upholding high medical standards, you can anticipate a quality transformational journey through plastic surgery. This equates to getting world-class care while saving a significant amount of money—a win-win situation for many prospective patients.
Mommy Makeover Centers Cost Comparison in Tijuana, Mexico
| Provider | Procedure | Price |
| --- | --- | --- |
| Gastelum Cosmetic Surgery | Mommy Makeover, Cosmetic/Plastic Surgery | $8900 |
| Lifot Cosmetic Surgery | Mommy Makeover, Cosmetic/Plastic Surgery | $8500 |
| Marciales Plastic Surgery | Mommy Makeover, Cosmetic/Plastic Surgery | $12200 |
| Gilenis Surgical Center | Mommy Makeover, Cosmetic/Plastic Surgery | $9800 |
| LAYYN MEDICAL GROUP | Mommy Makeover, Cosmetic/Plastic Surgery | $7500 |
| Medica Siluet | Mommy Makeover, Cosmetic/Plastic Surgery | $10500 |
Mommy Makeover Cost Comparison in Mexico

| Country | Procedure | Price |
| --- | --- | --- |
| United States | Mommy Makeover, Cosmetic/Plastic Surgery | $20000 |
| United Kingdom | Mommy Makeover, Cosmetic/Plastic Surgery | $16000 |
| Canada | Mommy Makeover, Cosmetic/Plastic Surgery | $21500 |
---
Top 6 Clinics for Mommy Makeover in Tijuana, Mexico
In Tijuana, renowned for its state-of-the-art plastic surgery clinics, patients can expect top-tier mommy makeover services at prices that are far more affordable than in many other countries. Operating under stringent American standards of medical care, these clinics cater to both local and international clientele, providing an assurance of quality and professionalism.
Tijuana's strategic location, bordering the United States, positions it as an attractive and convenient destination for American and Canadian medical tourists. The ease of access, coupled with the high standards of service and lower cost, has cemented its reputation in the realm of medical tourism.
In this guide, we help you navigate your options by recommending six of the top-rated clinics in Tijuana for your mommy makeover procedure. These facilities have been selected based on their reputation, quality of care, and patient feedback, ensuring that you have the best possible experience during your transformative journey.
---
Watch the Videos about Mommy Makeover in Tijuana Mexico
To enhance your understanding and provide a more immersive perspective, we have curated an array of engaging video content for you. This includes detailed insights into the mommy makeover procedure, featuring expert commentary, patient testimonials, and behind-the-scenes views of the surgery.
In addition, we have a selection of informative videos about Tijuana itself, to familiarize you with the city. These videos showcase the city's vibrant culture, amenities, and the state-of-the-art medical facilities it houses. They offer a visual guide of what to expect, not just from the surgery, but also from the city where your transformative journey will take place.
These multimedia resources have been meticulously selected to answer your questions, ease your concerns, and provide a comprehensive understanding of the entire process – from the medical procedure to the locale.
---
Mommy Makeover in Tijuana Mexico - Patient Reviews
If you find yourself harboring reservations or concerns about the mommy makeover procedure, delving into patient testimonials could prove to be highly enlightening. These personal accounts serve as a window into the experiences of women who have undertaken this transformative journey. They've emerged on the other side, their bodies and confidence restored, and are eager to share their narratives.
These real-life reviews provide insight not only into the procedure itself, but also into the recovery process, the surgeon-patient interaction, and the overall quality of care provided by the clinics. Each account is a first-hand exploration of the personal and emotional journey that each woman has undertaken. They offer invaluable insights that could help demystify the process, allay your concerns, and empower you with the knowledge you need to make an informed decision. Whether you're at the start of your research or ready to schedule your procedure, reading these shared experiences can provide a broader, clearer picture of what the mommy makeover procedure in Tijuana, Mexico, truly entails.
---
FAQs about Mommy Makeover in Tijuana, Mexico
Here are some commonly asked questions about a mommy makeover in Tijuana, Mexico:
What does a mommy makeover in Tijuana include?
A mommy makeover typically includes a combination of procedures designed to restore or improve post-pregnancy bodies. This can involve a tummy tuck, breast lift or augmentation, liposuction, and sometimes other procedures like a buttock lift or facial rejuvenation.
Why is Tijuana a popular destination for mommy makeovers?
Tijuana has become a popular medical tourism destination due to its proximity to the United States, high-quality healthcare services, affordable prices, and board-certified surgeons who often train and practice by American standards.
What is the cost of a mommy makeover in Tijuana?
While the cost can vary depending on the specifics of the surgery, it is generally significantly more affordable than in the US or Canada. For a more accurate quote, it's best to contact the specific clinic you're considering.
Is it safe to have a mommy makeover in Tijuana?
Yes, it's generally safe to undergo a mommy makeover in Tijuana. The city is home to many reputable clinics and experienced surgeons. However, as with any surgery, there are risks involved. It's crucial to choose a reliable clinic and surgeon, understand the risks associated with your procedure, and follow all pre- and post-operative instructions.
How should I choose a clinic for a mommy makeover in Tijuana?
Consider the reputation of the clinic, the qualifications and experience of the surgeon, patient reviews, and the standard of facilities. Some people find it helpful to consult with past patients, either online or in person.
What is the recovery time for a mommy makeover?
Recovery time varies based on the number and complexity of the procedures performed but typically ranges from 2 to 6 weeks. It's important to follow your surgeon's advice for a safe and effective recovery.
What type of anesthesia is used for a mommy makeover?
Most mommy makeover procedures are performed under general anesthesia. However, the type of anesthesia used may depend on the specific procedures being done and the surgeon's preference.
Will there be any scarring from a mommy makeover?
Yes, some scarring is inevitable with these surgeries. However, skilled surgeons will strive to minimize and strategically place incisions to reduce the visibility ofscars. Over time, scars will fade but may not completely disappear.
What is the Average Cost of Mommy Makeover in Tijuana, Mexico?
Show More
What Is The Average Cost Of Mommy Makeover Tijuana, Mexico? Latin American nation Mexico has emerged as a hot favorite destination for medical tourism. The average price for the mommy makeover treatment package in Tijuana, Mexico is around $6,995.You can find a number of clinics and hospitals offering mommy makeover treatment across the country. You may find the same clinic offering mommy makeover treatment through different packages, as the package price often depends on several factors. Factors That Affect the Price of Mommy Makeover Treatment in Tijuana, Mexico One should take a look at the associated factors before finalizing your mommy makeover treatment in Tijuana, Mexico. These factors can affect the overall cost of treatment. Here are some factors to consider: Age Weight Date of the last pregnancy Previous surgeries Diabetes Quality of materials used in the process Experience of the doctors What Should Be Expected From The Mommy Makeover Treatment In Tijuana, Mexico? Tijuana, Mexico is a popular destination in the map of medical tourism and you can get an opportunity to get world class medical treatment at an affordable price here. Nowadays, Tijuana, Mexico is recognized as a home to many world class clinics and hospitals and you can get the best possible treatment from renowned doctors here. How Much You Can Save By Receiving The Treatment In Tijuana, Mexico? In general, the price of mommy makeover surgery can range approximately between $12,000 and $20,000 in developed countries whereas you can get the same treatment at around $6,995 in Tijuana, Mexico. If you are looking for affordable and best in class treatment, Tijuana, Mexico will be the perfect destination for you. Approximate Cost of Different Cosmetic Surgery Solutions in Tijuana, Mexico Liposuction $4,000 Brazilian Butt Lift $4,700 Rhinoplasty $3,995 Other Costs to Consider If you are evaluating the overall cost of mommy makeover treatment in Tijuana, Mexico, you have to be ready for associated expenses like: Hotel and accommodation Foods and drinks Cost of Transportation Travel insurance These are some of the factors that need to be considered before finalizing your mommy makeover treatment in Tijuana, Mexico. However, you can always ask for the free quotes and check how much you can save by going for mommy makeover treatment in Tijuana, Mexico
---
Best Plastic Surgeons in Tijuana, Mexico for Mommy Makeover
A mommy makeover is an intricate procedure that combines multiple plastic surgeries to restore and rejuvenate your body post-pregnancy. Given the complexity of these surgeries, it is crucial that you are under the care of an experienced and skillful plastic surgeon to ensure optimal results and the highest level of safety.
To aid in your search for a suitable professional, we have meticulously curated a list of the best plastic surgeons in Tijuana. These surgeons, with their exemplary credentials, vast experience, and excellent patient reviews, are adept at helping you achieve the body shape you desire while maintaining the paramount importance of your care and well-being.
We have provided detailed profiles of these surgeons below, including their qualifications, specialties, and past patient experiences. This information will equip you with the knowledge to make an informed decision about who should perform your mommy makeover.
Furthermore, we strongly recommend scheduling a video consultation with your chosen surgeon prior to your journey to Tijuana. This preliminary interaction will provide you with an opportunity to discuss your expectations, address any concerns you might have, and establish a comfort level with the surgeon, which is pivotal to the success of your procedure.
---
Why Choose Mommy Makeover in Tijuana Mexico?
Opting for a Mommy Makeover in Tijuana, Mexico, presents several compelling reasons, including:
High-Quality Medical Care: Tijuana is home to advanced medical facilities and highly skilled, board-certified plastic surgeons who adhere to American standards of care. These professionals bring a wealth of experience and training, often received in the U.S. or Europe, ensuring that you receive top-tier medical care.
Affordability: Due to Mexico's lower cost of living and operational expenses, patients can avail themselves of a Mommy Makeover in Tijuana at a fraction of the cost when compared to the U.S., Canada, or Europe, without compromising on the quality of care.
Proximity to the U.S.: Tijuana's geographical location, just across the U.S. border, makes it easily accessible for American and Canadian patients. This convenience significantly reduces travel time and related expenses, making it a more attractive option for medical tourists.
All-Inclusive Packages: Many clinics in Tijuana offer comprehensive packages that include the surgery, accommodation, local transportation, and post-operative care. This makes planning and budgeting for your procedure a lot simpler.
No Wait Time: In contrast to healthcare systems in other countries where patients may face lengthy wait times for surgeries, clinics in Tijuana generally have greater availability, allowing you to schedule your Mommy Makeover procedure at your convenience.
Cultural and Language Affinity: With its close ties to the United States, Tijuana is a city where English is widely spoken, particularly in the healthcare sector, and the cultural similarities make it a comfortable choice for many patients.
Vacation Opportunity: Tijuana, with its vibrant culture, delectable cuisine, and attractive tourist spots, offers an excellent vacation opportunity. You can turn your medical trip into a relaxing getaway, exploring the city before your surgery, or during your recovery period.
Remember, while there are numerous benefits to choosing Tijuana for your Mommy Makeover, it's essential to do your research and select a clinic and surgeon that align with your specific needs and expectations.
---
Embrace Your Confidence with a Mommy Makeover in Tijuana, Mexico
We believe that a confident woman nurtures a confident child. Your decision to undergo a Mommy Makeover in Tijuana, Mexico, can be a transformative step towards reclaiming your pre-pregnancy body and reviving your sense of beauty and self-worth.
Our dedicated team at PlacidWay is ready to accompany you on this empowering journey. We are committed to providing you with the support and guidance you need, every step of the way. Whether you have questions, concerns, or simply need someone to talk to, we are just a call or an email away. Don't hesitate to reach out – your journey towards renewed confidence starts here!
---