Mommy Makeover in Mexico City, Mexico
Rebuild Your Body with Mommy Makeover in Mexico City
Regaining a pre-pregnancy body can be challenging to achieve with diets and exercise. Fortunately, Mommy Makeover in Mexico City, Mexico, combines cosmetic procedures tailor-made to help moms improve their physical appearance and confidence.
It is suitable for women who don't want more children. Mommy makeover is usually carried out in a single session, which saves time and helps you recover faster. You can undergo a Mommy Makeover surgery in Mexico City for thousands less than in the US or Canada and receive the same quality of treatment at our partner clinics.
Some of the surgeries involved in the Mommy Makeover procedure are:
Tummy Tuck or abdominoplasty helps the skin around the abdomen to tighten and removes any loose skin.

Liposuction - Pregnancy causes excess fat deposits around your belly, hips and thighs. Liposuction sucks unwanted fat from the body with the help of a special vacuum.

Breast Augmentation/Lift - Your breasts can sag after breastfeeding. Breast lift helps restore their shape, while breast implants provide fullness to breasts.

BBL or Brazilian Buttock Lift -  Removes excess fat from one body area and injects it into the buttocks to augment the backside size and shape.
Keep reading this guide to discover your options and choose the right clinic for your plastic surgery needs.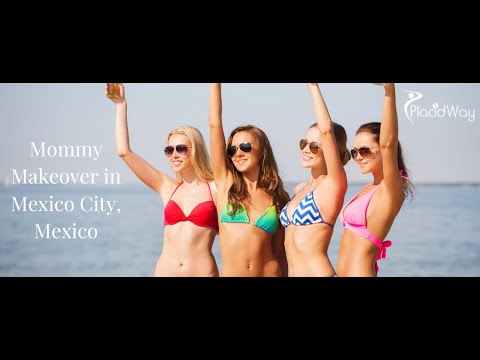 ---
Affordable Mommy Makeover Package in Mexico City
Our health provider, one of the best cosmetic surgeons in Mexico, offers an all-inclusive package for mommy makeover surgery in Mexico City at $11,500. The procedures included are Breast Augmentation/Lift, Tummy Tuck, 360Lipo, and Brazilian Butt Lift.
Other services available within this package price are
Medical and hospital fees
Implants
1-night stay at the clinic
24-h medical staff
The power-assisted liposuction (PAL) machine enables me to reduce surgical time and blood loss and enhance the fat survival rate after fat transfer.As well as the BodyTite radiofrequency
A compressive garment and foamy
Read more package details by clicking the link below:
Dr. Eduardo Cartagena provides a cheap package for Mommy Makeover in Mexico City, Mexico. Get top tr
---
How much does a mommy makeover cost in Mexico City?
The minimum price of a mommy makeover in Mexico City is $7,000, while the maximum price is $11,500 at our recommended clinics. Compared to the US price of over $20,000, Mexico City is up to 60% cheaper solution for your mommy makeover surgery.
The cost of mommy makeover will depend upon the clinic and doctor's reputation, the cosmetic procedures included, and the complexity of the surgery. However, you can save between $5,000 and $12,000 by coming to Mexico's capital for your plastic surgery.
Compare the prices between Mexico City, United States, and Canada in the following table:
Mommy Makeover Centers Cost Comparison in Mexico City, Mexico
| Provider | Procedure | Price |
| --- | --- | --- |
| Eternity | Mommy Makeover, Cosmetic/Plastic Surgery | $9500 |
Mommy Makeover Cost Comparison in Mexico

| Country | Procedure | Price |
| --- | --- | --- |
| United States | Mommy Makeover, Cosmetic/Plastic Surgery | $20000 |
| Mexico | Mommy Makeover, Cosmetic/Plastic Surgery | $7000 |
| Canada | Mommy Makeover, Cosmetic/Plastic Surgery | $21500 |
---
Best Clinics in Mexico City for a Mommy Makeover
The capital of Mexico boasts luxurious plastic surgery centers that are on par with American clinics. You won't see much difference, but you'll feel comfortable and at home during the treatment.
The top 6 Mexico City clinics listed below provide the following benefits:
Modernly equipped clinics with the newest technology in the plastic surgery market,
Strict hygiene protocols by international standards,
English-speaking medical team,
Professional and certified cosmetic surgeons,
The high success rate of plastic surgery,
Safe and effective treatments.
Read past patient reviews, find the best doctors, and see prices and images of our recommended clinics in the links below.
---
Informative Video about Cosmetic Surgery in Mexico City
Learn more about cost-effective Cosmetic Surgery in Mexico City by watching our video below:
---
Plastic Surgery in Mexico City Reviews
---
Best Plastic Surgeons in Mexico City for a Mommy Makeover
Finding a trusted surgeon in Mexico City for your Mommy Makeover can be challenging. Especially if you're not familiar with how to do your research. That's why we provide detailed information about top plastic surgeons in Mexico City according to past patient reviews, doctor's experience and education, as well as active memberships.
Some of these surgeons are members of the Mexican Association of Plastic Aesthetic and Reconstructive Surgery (AMCPER) and the American Society of Plastic Surgeons (ASPS). They always strive to provide their patients with excellent results from a mommy makeover and other cosmetic procedures.
See the best four cosmetic surgeons in Mexico City profiles below:
---
Why Go to Mexico City for a Mommy Makeover?
Mexico City is a perfect choice if you're seeking affordable, safe, effective, and quality Mommy Makeover surgery. Highly skilled plastic surgeons offer good quality cosmetic procedures to help you eliminate unwanted sagging skin and excess fat after pregnancy. Mexico City boasts world-class facilities where numerous US and Canadian patients go to experience cost-effective medical trip and save thousands on prices back home.
Mexico City is also very attractive to explore. You can enjoy a plethora of things and sites in this vibrant Mexican capital before or after the surgery.
It is easy to reach Mexico City from all major North American cities by air or road. You can take a 3-5 hour flight to Mexico City International Airport (Aeropuerto Internacional Benito Juárez).
Here are the best places to visit in Mexico City during your stay for Mommy Makeover surgery:
Floating Gardens of Xochimilco

Zócalo - the Plaza de la Constitución (Constitution Square)

The massive Mexico City Metropolitan Cathedral (Catedral Metropolitana de la Asunción de María)

The Basilica of Our Lady of Guadalupe

El Museo Frida Kahlo

El Palacio de Bellas Artes (The Palace of Fine Arts)

Teotihuacan pyramid - The ancient Mayan ruins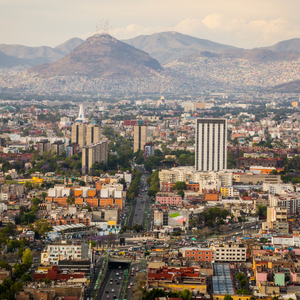 Mexico City - The capital of Mexico
---
Book Your Mommy Makeover Surgery in Mexico City Today!
You can safely book your Mommy Makeover Surgery in Mexico City with PlacidWay, enhance your physical look, boost self-esteem, and save over 50% on the surgery in Mexico!
We will connect you with the best plastic surgeon in Mexico City for your needs, so contact us today to know more!
---