Mommy Makeover Package in Mexicali, Mexico by Dr. Paredes
Package price starting from:
$7400
Treatment:
Cosmetic/Plastic Surgery, Tummy Tuck Surgery, Breast Lift, Abdominoplasty, Mommy Makeover
Focus Area:
Mommy Makeover | Tummy Tuck | Breast Lift | Plastic Surgery | Dr. Alejandro Paredes | Mexicali | Mexico
---
Affordable Package for Mommy Makeover in Mexicali, Mexico

Want to restore your pre-baby body? Our all-inclusive Mommy Makeover package in Mexicali, Mexico, includes Tummy Tuck and Breast Lift and can be yours for only $7,400!
Top Package Deal: Mommy Makeover
Package Price: $7,400
Inclusions: Tummy Tuck and Breast Lift
Location: Mexicali, Mexico
Clinic: Dr. Alejandro Paredes
Dr. Alejandro Paredes Clinic highlights:
Safe and effective plastic surgery

English-speaking medical team

Board-certified plastic surgeon

Affordable mommy makeover surgery

The latest technology in performing surgery

Modern facilities for patient comfort
What is a Mommy Makeover Procedure?
Mommy Makeover includes various cosmetic procedures to help you get the pre-pregnancy shape or figure you want. This procedure consists of a combination of surgeries on the breast and abdominal areas to address post-pregnancy issues.
Procedures are often done at the same time to shorten recovery time. For example, thigh lift removes excess skin and fat from the thigh area, while liposuction reshapes the buttocks, thighs, and abdomen with loose excess fat or skin.
The cost of mommy makeover surgery in Mexicali is $7,400 and includes a Tummy Tuck and Breast Lift. Compared to the USA and Canada prices, you can save up to 60% by coming to Mexicali for a mommy makeover.
Mommy Makeover in Mexicali vs. USA and Canada Cost Comparison
$7,400 

(Tummy Tuck + Breast Lift)
Note: For more information about the final price, make sure to contact the clinic directly. The price may vary depending on your condition and the complexity of the surgery.
Improved confidence

Long-term positive result

No stretch marks

Tight skin

No fat deposits on the tummy

Skin healing and improvement

Cost savings
Airfare

Tourist sightseeing
Best Plastic

Surgeon

 in Mexicali, Mexico for Mommy Makeover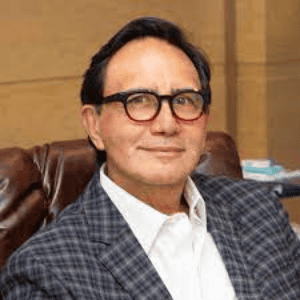 Dr. Alejandro Paredes is one of the top plastic surgeons in Mexicali and performs the most cosmetic surgeries daily in the city.
Other credentials that make Dr. Paredes the best surgeon are:
Plastic surgery with more than 33 years of experience

Former President and Adviser to the College of Baja California plastic surgery

Graduate of the Institute of reconstructive surgery of Jalisco, Mexico

Association of the Council Mexican from surgeons plastic Mexican

Member of the world society of plastic surgeons.

Practice Specialty: Aesthetic & Reconstructive Surgery
Why Choose

 Mommy Makeover in Mexicali?
Mexicali is just two hours south of San Diego and is a perfect destination for North American medical tourists. The city is renowned for its world-class hospitals and clinics offering low-cost and successful cosmetic procedures. In addition, patients come here to have a relaxing holiday and explore the town.
Mexicali is famous for its rich history and culture, diverse cuisine, and lively nightlife. The city is also home to several excellent museums, galleries, and parks.
Here are several places you can visit during your stay in Mexicali for mommy makeover surgery:
Museo Sol del Nino

Canon de Guadalupe 

Catedral de Nuestra Senora de Guadalupe

Parque Vicente Guerrero
What are the pros of a mommy makeover surgery?
Mommy makeover can help you reshape your body figure.  Here are some of the most usual pros this surgery includes.:
You will be able to wear your favorite clothes

You'll regain your confidence

You'll restore a youthful look to your breasts and stomach
Am I a good candidate for a mommy makeover?
You are an ideal candidate for a mommy makeover procedure if 
You are in good overall health

Have a perfect body weight

You have realistic expectations and an optimistic look

You don't want to stay pregnant again
Is a mommy makeover a painful procedure?
Mommy makeover is not painful since a surgeon uses general anesthesia during the surgery. If you have pain after the procedure, he will prescribe pain medications. Therefore, you'll feel safe and comfortable throughout your surgery and afterward.
When is the best time to get a mommy makeover?
Your doctor will tell you when is the right time to have a mommy makeover. Usually, it takes up to a year after childbirth for your body to recover and be ready for the mommy makeover procedure.
Mommy Makeover in Mexicali package by Dr. Alejandro Paredes Vallejo can give you a solution to restore the beauty of your body as it was before you gave birth. Book today this top package deal for only $7,400!

Related Experiences:
Tummy Tuck in Mexicali Mexico – Get Better Posture Now!
Mommy Makeover in Mexicali, Mexico
Mommy Makeover in Nuevo Progreso Mexico
Tummy Tuck in Mexico City
Mommy Makeover in Mexico City, Mexico
Mommy Makeover in Guadalajara, Mexico
---