Package Details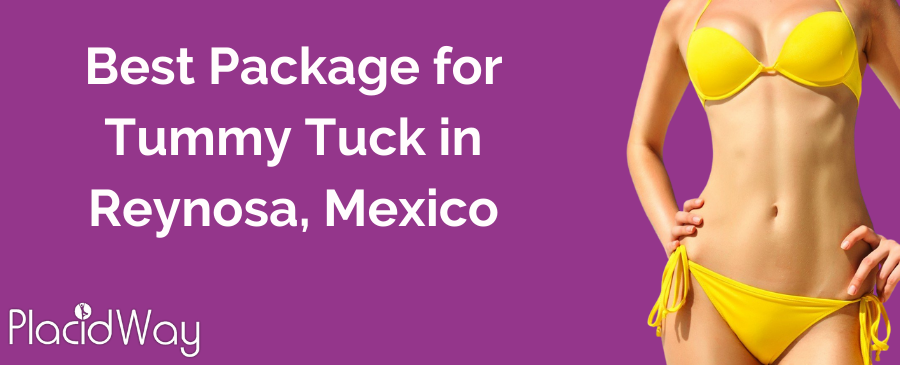 Best Package for Tummy Tuck in Reynosa, Mexico
Hospital Los Lagos provide a cheap package for Tummy tuck in Reynosa, Mexico. They offers a-list cosmetic procedures for the patients to boost their appearance and beauty.
Reynosa is one of the fastest-growing cities and it is home to many high-end clinics. So, you will have plenty of choices to find the best centers for Tummy tuck surgery. The premier city is one of the most popular places for medical tourists. Thus, you can find many clinics and qualified doctors providing the best of cosmetic surgeries including Tummy tuck.
Defination of Tummy Tuck Surgery
Tummy Tuck surgery, also known as abdominoplasty, is a popular cosmetic procedure that helps to create a smoother and more toned appearance in the abdominal area. Tummy Tucks can be performed with either a full ormini incision, and the type of incision will be determined by the amount of excess skin and fat to be removed. Tummy Tucks are often combined with other procedures such as liposuction for best results.
During a tummy tuck, excess skin and fat are removed from the abdomen. Connective tissue in the abdomen (fascia) usually is tightened with sutures as well. The remaining skin is then repositioned to create a more toned look.
You might choose to have a tummy tuck if you have excess fat or skin around the area of your bellybutton or a weak lower abdominal wall. A tummy tuck can also boost your body image.
Flattens abdomen

Tightens loose tummy muscles

Reduces stress urinary incontinence

Ventral hernia correction

Better posture

Get affordable treatment within world-class facilities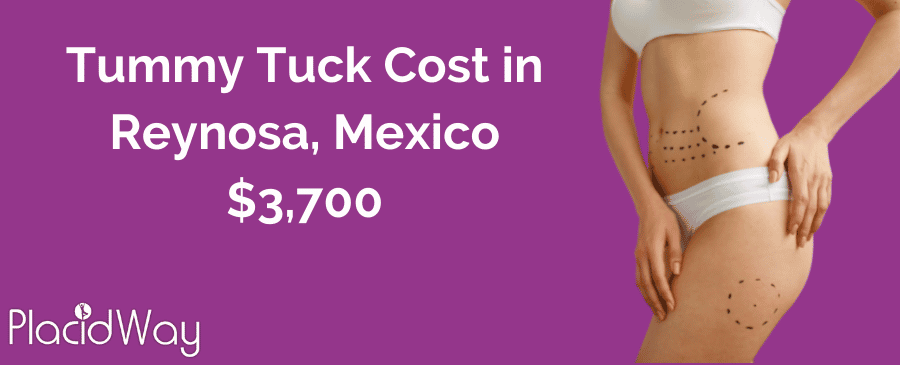 The average cost of tummy tuck in Reynosa, Mexico at hospital Los Lagos is $3,700 approximately.
| | | |
| --- | --- | --- |
| Country | Procedure | Cost |
| United States | Tummy Tuck | $10,000 |
| Canada | Tummy Tuck | $11,000 |
| Reynosa, Mexico | Tummy Tuck | $3,700 |
Note: Price can change and vary depend on complexity of procedure and patient current condition. Please follow Price Policy of this clinic.
Here you can find inclusions for tummy tuck Package in Reynosa, Mexico
Hospitalization 

Medical Fees 

Anesthesiologist 

Post-Surgical Consultation 

1 Faja 

1 Massage 
Check below information of exclusions for tummy tuck Package in Reynosa, Mexico​
Airfare 

Accommodation 

Laboratories  

Transportation
Check below which pre-op test required for Plastic Surgery in Reynosa, Mexico​
Complete Blood Count (CBC)

Pregnancy test to check if the woman has attended menopause

Hematocrit

ECG, etc
You may find that the same provider is offering different Tummy tuck packages in Reynosa. This happens due to relative factors like what you need and what facilities are provided by the medical center, such as:
Age

Body Mass Index

The muscular structure of the abdomen

Weight

Nutrition, etc
The doctor at the clinic would ask you to go for tests to ascertain the condition of your health. Based on that, the doctor may consult over the phone and explain the Tummy tuck surgery.
Note:
The laboratory tests are done at least 7-10 days prior to the procedure. The particular tests are prescribed after a complete physical evaluation of the patient.
Payment Options: Cash, credit card, wire transfer
Note:
The center may require a money deposit once a patient decides to receive the treatment from the clinic.
Complexity Level: Medium
The cost of plastic surgery procedures are very high in USA and Canada so thats why people choose tummy tuck procedure in Mexico

What is recovery like?
During your consultation, your surgeon will discuss the best type of Tummy Tuck for you based on your individual goals and needs. Tummy Tuck surgery is usually performed under general anesthesia and takes about two to three hours to complete. Recovery times vary depending on the individual, but most people take approximately two weeks before feeling back to their normal selves. Most people report excellent satisfaction with their results following surgery.
Will there be much pain after surgery?
Mild to moderate discomfort may be possible in the days following abdominoplasty, but any pain can often be managed and even alleviated with medication.
Will my scars be noticeable?
Incisions for tummy tuck surgery are made low on the abdomen – often near the pubic region – so any potential scarring can often be concealed by most articles of clothing, including bathing suits and the majority of underwear varieties.
Is it okay to have tummy tuck surgery before having kids?
While there are typically no major risks associated with becoming pregnant after tummy tuck surgery, it is typically recommended that patients wait until they are done having children before undergoing the procedure. Doing so can help ensure the results achieved are not compromised by the bodily changes that often occur during pregnancy.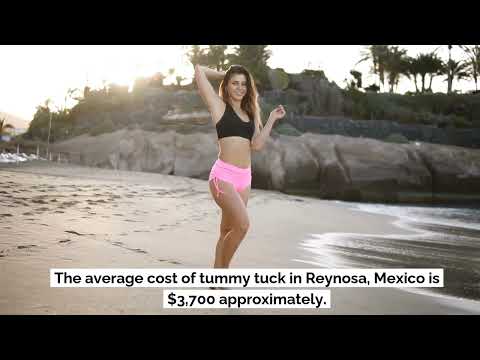 Selecting tummy tuck in Reynosa, Mexico by Hospital Los Lagos will give you satisfactory outcome. Best surgeon in Reynosa, Mexico by Hospital Los Lagos will guarantee you with comfort. If you want to start you consultation or if you have other questions, feel free to click button below:
Related Experiences:
Tummy Tuck in Merida Mexico – Get Flat and Firm Belly Now!
Tummy Tuck in Tijuana Mexico – Improve Your Body Shape!
Tummy Tuck in Guadalajara Mexico – Get Pre-Baby Bodies Back!
Tummy Tuck in Cancun Mexico - Get Incredible Result Now!
Tummy Tuck in Mexicali Mexico – Get Better Posture Now!
Refine Your Figure with Tummy Tuck in Mexico