PlacidWay Algeria Medical Tourism
Medical Tourism Services in Algeria by Placidway
, Algeria

Specialty:

Addiction Treatment, Alternative Medicine, Anti Aging, Ayurveda, Cancer Treatment, Chronic Diseases, Cosmetic/Plastic Surgery, Dentistry, Detox, ENT, Executive Healthcheck, Eye/Lasik Care, Fertility Treatment, General Medicine, General Surgery, Gynecology Treatment, Hair Transplantation, Heart Care/Surgery, Laparoscopic Surgery, Laser Surgery, Medical Spa Treatment, Neurology, Obesity/Bariatric Surgery, Organ Transplant, Orthopedic/Knee Surgery, Pediatric Treatment, Radiology/CT Scans, Rehabilitation, Robotic Surgery, Skin Care, Spine Care/Surgery, Sports Medicine, Stem Cell Therapy, Urology, Vascular Surgery, Weight Loss Program, Yoga/Meditation

Focus Area:

Africa Medical Tourism | Treatments Abroad | Hospitals in Algeria | Global Health Care Centers | Worldwide Healthcare Solutions for Algeria
PlacidWay Algeria Medical Tourism Profile Overview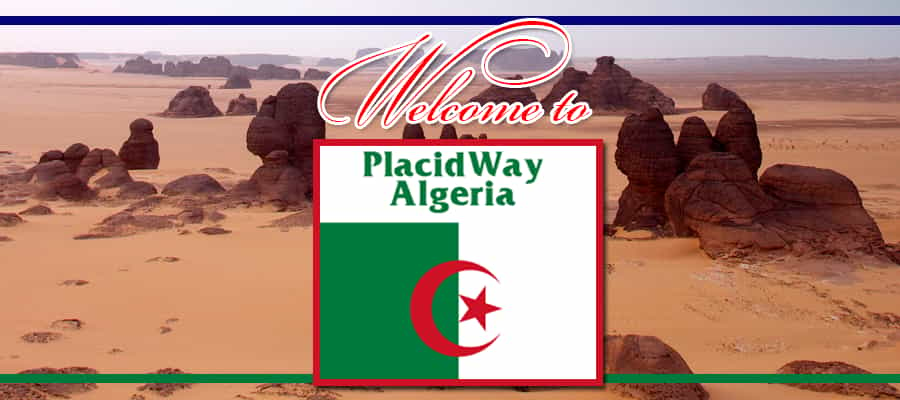 Welcome to PlacidWay Algeria
At PlacidWay Algeria we know that finding high-quality doctors and treatments at prices you can afford can be a little overwhelming. PlacidWay Algeria offers comprehensive and flawless medical health care options and programs worldwide, you can go wherever you want and still find the best-accredited clinics, medical centers, first-class healthcare staff and excellent standards of medical care with our help!
We work together with modern clinics and hospitals, highly skilled, trained, and educated doctors and cutting-edge technological equipment, as well as healthcare infrastructure only. All of them offer affordable treatments and procedures and we connect you with all these services for free!
Treatments Offered
At PlacidWay Algeria we introduce you to top-notch medical providers that always aim for and achieve outstanding results, great success rates, and positive reviews from former patients. Therefore, you can be sure you're going to choose the right solution!
We will guide you and assist you in finding what is most convenient for you, as we focus on to provide you with customized medical worldwide solutions for a wide variety of medical treatments, including:
Obesity Surgery
Urology
Robotic Surgery
Orthopedic Treatments and Surgeries
Fertility Treatments
Diabetes Treatments
Organ Transplant
Cancer Treatments
Chronic Diseases Procedure
Dental Care
Gynecology Treatments
Reconstructive Surgery
Eye LASIK Care
Laparoscopic Surgery
Stem Cell Therapy
Cosmetic Surgery
Worldwide Healthcare Destinations
PlacidWay Algeria will help you find the best medical destination according to your healthcare needs, treatments options, budget, and preferences. You might choose from a variety of destinations such as:
ASIA & Middle East:
India
Thailand
Jordan
UAE
Malaysia
Singapore
Bahrain
South Korea
Philippines
EUROPE:
United Kingdom
Switzerland
Ukraine
Greece
Turkey
Germany
Italy
Russia
Croatia
AMERICAS:
United States
Mexico
Brazil
Colombia
Panama
Costa Rica
Guatemala
Ecuador
Why Choose PlacidWay Algeria?
Our goal is to make sure you can choose the best among state-of-the-art worldwide healthcare options that fit your specific needs, requirements, and budget
We are highly experienced in providing medical tourism services
We help patients to find best treatment option and destination for them
We only work with accredited, world-class medical facilities which offer safe treatments and procedures
We aim to guide you to ensure you'll get the best medical treatment for the best available price
Choose only the best treatment option for you! PlacidWay Algeria helps you find the right path towards high-quality medical tourism!

---