Atlantis Dental, Esthetic and Implant Dentistry
Atlantis Dental, Esthetic & Implant Dentistry in San Jose Costa Rica
San Rafael, Plaza Atlantis, office 213, San Jose, Costa Rica

Focus Area:

Atlantis Dental, Esthetic and Implant Dentistry | San Jose | Costa Rica | Dentistry
Atlantis Dental, Esthetic and Implant Dentistry Profile Overview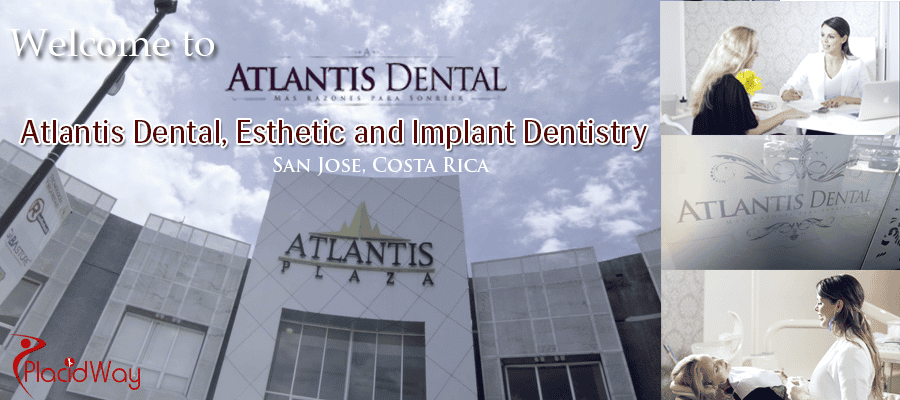 Welcome to Atlantis Dental, Esthetic and Implant Dentistry
"Where Artistry and Dentistry become One"
Atlantis Dental is a tranquil, state of the art Boutique Clinic. Here, you'll experience an ambiance very different than a regular dental office.
The reason why Dr. Da Cruz chose the Boutique Clinic concept, is because she cares about every patient and strives to provide exemplary standards in dentistry for each of them. That's why Atlantis Dental only accepts a limited number of cases per week. Thanks to the time invested and the skills of our dedicated team of dental professionals, along with the most sophisticated technology, we will do our best to make sure the outcome of every treatment is the best it can possibly be.
Let us pamper you with a drink as soon as you walk through the door, and after you meet our staff you'll realize this will be an experience unlike any other. We make a commitment to take care of your dental health and meet your expectations.
You can relax with the soft music and aromatherapy. A comfortable dental chair, pillows, blanket, and Dr. Da Cruz's angel's hands will make you feel very relaxed while she creates your new beautiful smile.
Our goal is to provide you with the best dental care, at truly affordable prices. So, what's better than having your dental health issues taken care of for half the cost, while you enjoy a memorable vacation in beautiful, exotic Costa Rica?!!!!!
WHAT TO EXPECT ON YOUR FIRST VISIT
During your first visit, Dr. Da Cruz will provide a complete oral examination and will evaluate your unique dental needs. We will ask questions about your medical and dental history and about any allergies you have or medicines you take. In some cases, x-rays or other types of tests will be needed in order to better assess your needs and provide an accurate treatment program. There will always be more than one treatment option for every patient. We are happy to answer any questions, and explain in detail any procedure being considered. You and Dr. Da Cruz will make a decision according to your expectations and budget.
We can also help you plan and schedule any other needed appointments and help you with travel arrangements.
We're here to make you smile, so you can expect that our team will treat you with courtesy, professionalism and genuine concern for your care.
State of the art DENTAL LABORATORY
Our lab is fully equipped with top of the line equipment and computer software, enabling us to match all your ceramic work perfectly with your natural teeth.
Dentistry is a fusion between art and science. That's why our dental technicians not only need top notch equipment to deliver beautiful and functional results; they are also highly skilled artists, creating a work of art for your mouth.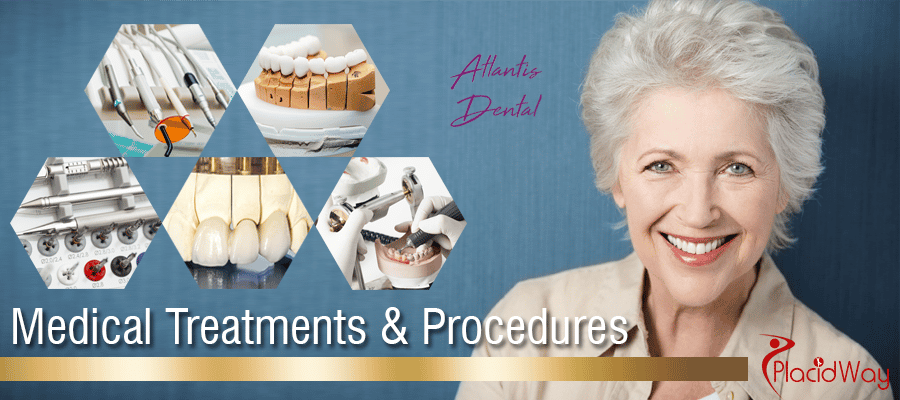 Treatments and procedures
Dental implants
All on 4 Dental Implants
All on 6 Dental Implants
Dental Veneers
Dental Crowns
Dental Bridges
Teeth whitening
Full Mouth Rehabilitation
Smile Design
General Dentistry

Medical Team
Dr. Fernanda Da Cruz - General and Cosmetic Dentistry Specialist
Dr. Emilio Ramirez - Root Canal Specialist
Dr. Daniel Cifuentes - Prosthodontist
Dr. Natalia Araya - Periodontics Specialist
Dr Ronald Torres Labardini - Oral and Maxillofacial Surgeon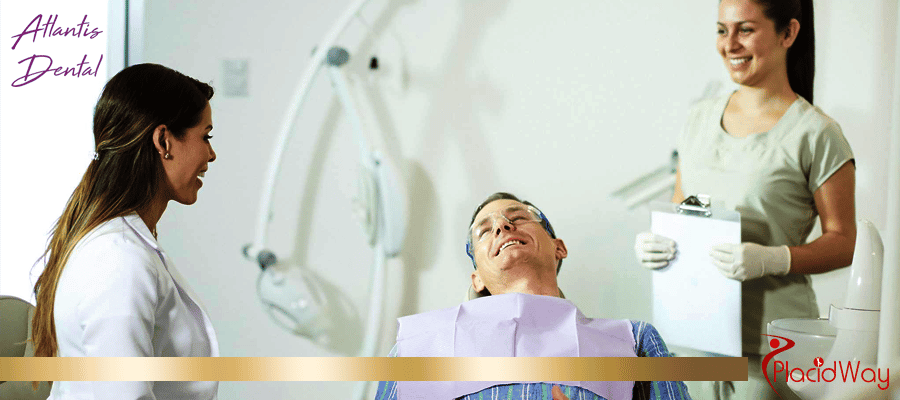 Why choose us?
We offer a kind approach, therefore our primary concern is the patient's comfort.
We offer our patients a restful and relaxing environment where one can be prepared to be treated with value consistently.
We place great concern on staff training in the area of cleanliness and sterilization.
We apply modern dentistry methods which are conducted by our highly experienced dentists in a fully sterile environment.
We offer with high-tech dental devices.
The treatment planning procedures are carried out according to the period of stay of our foreign guests in order to complete any kind of dentistry services in the shortest time.

Why Costa Rica?
Costa Rica is one of the friendliest, exotic and natural environments you may enjoy in the western hemisphere. From its miles of white, sandy beaches to its gorgeous, deeply green and lush jungles, Costa Rica beckons the spirit of travelers.
Costa Rica has rightfully earned a reputation as one of the best tourist destinations in the world for excellent care and facilities in the fields of plastic and cosmetic surgery, dental implants and dentistry. Medical travelers to Costa Rica may enjoy as much as a 75% savings on surgical procedures over prices generally charged in the United States.
Tours will be scheduled according to your appointments at Atlantis Dental. We offer a wide range of options from short half-day trips to the city or 1day trips to nearby locations, to longer trips to the beach, mountains, and volcanoes, with lodging in beautiful hotels.
We will email you a detailed travel itinerary filled with info, pictures and videos. Your Costa Rica travel agent will work with you to adjust your vacation package until you are 100% satisfied.
Upon arrival to Costa Rica, we meet you at the airport and escort you to your transport. From the minute you step off the plane, our friendly, bilingual drivers and tour guides will make you feel at home. While you are in the country, we will also help you with restaurant reservations, and transportation to your scheduled appointments.
For more information about the treatments and procedures offered by Atlantis Dental, Esthetic and Implant Dentistry, please contact us!

---
Atlantis Dental, Esthetic and Implant Dentistry Treatments Offered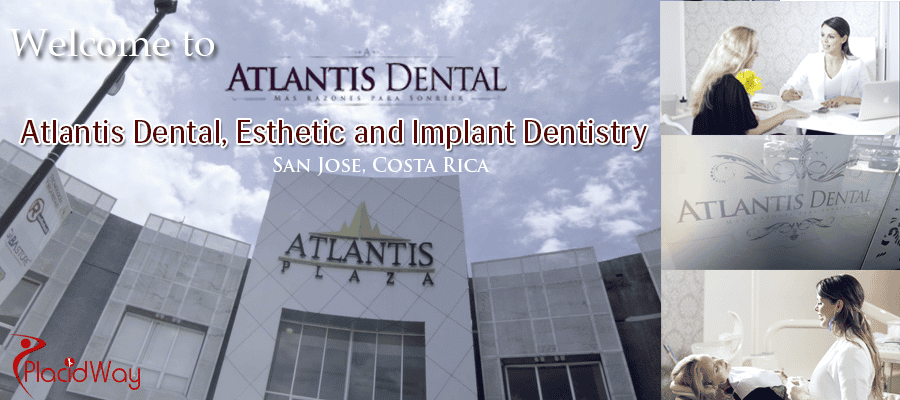 Treatments and Procedures
Cosmetic dentistry
If you are concerned with the appearance of your teeth, Dr. Da Cruz is the doctor you've been looking for. She understands the art of dentistry, not just the science. Her eye for beauty and delicate and meticulous work, will give you the smile makeover you've been longing for.
We know that on the surface, creating white teeth, or even whole new teeth in general, may not appear to be that complicated. Yet, cosmetic dentistry requires a good eye, a thorough understanding of dental anatomy, a mastery of dental materials, and excellent communication skills between doctor, patient and laboratory technician. So don't be afraid of telling Dr. Da Cruz what your main concerns about your smile are. She and her team will always strive to fulfill your expectations.
From Dental Whitening, to Veneers, Crowns and Bridges, to Dental Implants. The wide range of options in treatments goes far beyond restoring teeth to their proper function. Cosmetic Dentistry seeks to attain the most ideal result according to the patient's definition of beauty. Even the smallest details count.
Contact us and receive a treatment plan and estimate for your smile makeover!
Dental Implants
Dental Implants are the best and most conservative option to replace missing teeth.
They're biocompatible titanium or zirconium artificial roots that can replace one missing tooth to a full set of teeth, mimicking nature as closely as possible.
In Atlantis Dental we are able to enhance the quality of life for our patients, improving overall health while helping them gain the confidence that comes from a well functioning smile that looks good and feels natural.
The dental Implant placement process requires good planning, a skilled surgeon, and healing time. The latter can vary from patient to patient. One- or two-stage options will depend on the particulars of each case. Our goal will always be to achieve good bone healing around the implant so patients will enjoy long lasting restorations.
Contact us and receive a treatment plan and estimate for your new smile!
Full Mouth Rehabilitation
A full mouth reconstruction refers to rebuilding and/or replacing all of the teeth in a patient's mouth. These extensive treatments combine esthetics with the science of restorative dentistry to improve the health, function, and beauty.
The procedures needed to achieve a full mouth reconstruction can include crowns, bridges, onlays, veneers, root canals, dental implants, and dentures, among others. And the final goal will essentially provide not only a "smile makeover," but also improved chewing efficiency for the patient. For some patients, other specialties like orthodontics may also be employed to facilitate the best possible outcome.
Treatment planning is key to achieving good results. Gathering information from X-rays, CT scans, and medical history is the starting point for the process. Contact us, let us know what your expectations are, and receive a treatment plan and estimate!
General Dentistry
General dentistry serves as the fist line of defense against oral health problems. Visiting us every 6 months will help you stay away from extensive treatments in the future.
Dr. Da Cruz is a conservative dentist, and considers primary preventive care as the foundation of her practice. She believes the future of dentistry is in providing health by prevention, and not simply curing disease.
So come to us for regular cleanings, braces, Invisalign, and restorative procedures such as fillings and inlays/onlays. Our team will provide you with the best care.
For more information about the treatments and procedures offered by Atlantis Dental, Esthetic and Implant Dentistry, please contact us!

---
Atlantis Dental, Esthetic and Implant Dentistry Certificates, Accreditations, Qualifications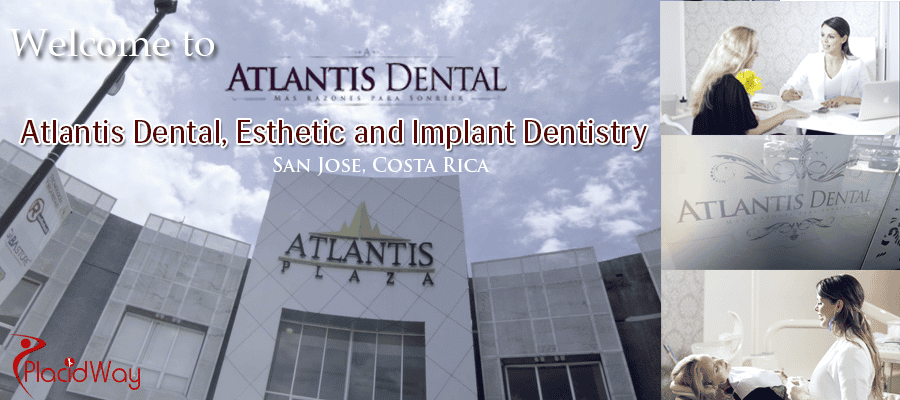 Medical team
Dr. Fernanda Da Cruz
Dr. Fernanda Da Cruz, our Clinic Director, is an expert in General and Cosmetic Dentistry, taking pride in offering the finest in patient care and services to each and every patient individually. She's passionate about Aesthetic Dentistry, and her attention to detail and eye for beauty make the outcome of her treatments artistic and special.
Dr. Da Cruz obtained her Doctor of Dental Surgery degree from the University of Costa Rica, and then completed a Prosthodontics Fellowship and a Masters in Cosmetic and Conservative Dentistry in Barcelona, Spain. She thinks that continuing education is the key to success; that is why she's a member of the American Academy of Cosmetic Dentistry, and takes every opportunity to attend dentistry meetings all around the globe.
At Atlantis Dental, Dr. Fernanda Da Cruz utilizes her expertise and passion to create beautiful smile transformations while providing Preventive and Restorative Dentistry.

Dr. Emilio Ramirez
Dr. Ramirez is our incredible Root Canal Specialist. He graduated from the Universidad Latina of Costa Rica as D.D.S, and completed his postgraduate studies in México, where he obtained a Masters Degree in Endodontics.
Dr. Emilio is a key member of our team, because his skilled work shows patients that a root canal is not a painful or time-consuming treatment anymore. Instead, it's a quick and effective procedure that simply saves teeth! That's why he's our very own miracle worker.
Dr. Daniel Cifuentes
Dr. Cifuentes is our disciplined and perfectionist Prosthodontist. He got his DDS degree from the University of Costa Rica (UCR), and immediately after, did an Externship in Oral and Maxillofacial Surgery at the University of Alabama, Birmingham. Following that he came back to Costa Rica to pursue his Masters and Residency in Prosthodontics.
Teaching is also part of Dr. Cifuente's portfolio. He's an associated professor and course coordinator in the Dental Prosthodontics program at UCR dental school. He has also given lectures in topics related to Dental Implants and the use of new technologies in dentistry. He's a committed practitioner and a valuable team member, in charge of Oral Rehabilitation treatments and Dental Implants.
Dr. Natalia Araya
Dr. Araya graduated from the University of Costa Rica as a D.D.S. Then she continued her studies by completing a Masters in Periodontics, at Javeriana University in Colombia.
An Integral Approach is necessary for successful treatment results, and Periodontics is a key branch of dentistry. That's why Dr. Araya's role on the Atlantis Dental Team is very important. Her skills and knowledge make her a remarkable periodontist, always relying on a correct diagnosis and conservative approach to each case.
Dr. Ronald Torres Labardini
Doctor Torres is Atlantis Dental's head surgeon. He graduated as a D.D.S from Universidad de Costa Rica and obtained his degree in Oral y Maxillofacial Surgery in México.
He's a passionate academic, and a skilled and knowledgeable practitioner. Actively involved in continuing education as an instructor and Coordinator of the Oral Surgery Fellowship at University of Costa Rica.
Thanks to Dr. Torres, we can offer our patients a wide range of surgical and restorative options in complex cases.
For more information about the treatments and procedures offered by Atlantis Dental, Esthetic and Implant Dentistry, please contact us!

---
Atlantis Dental, Esthetic and Implant Dentistry Testimonials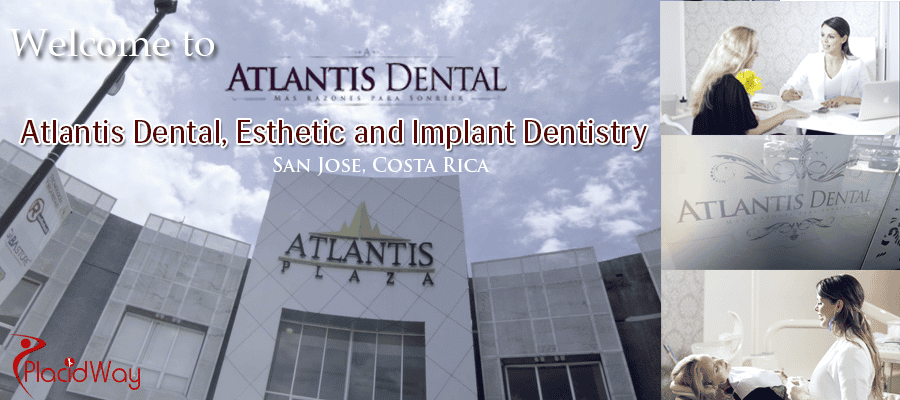 Testimonials
Dr. Da Cruz is truly an outstanding professional and practitioner. Many dentists advertise 'gentle dentistry'; however I have never experienced more comfortable and painless care than with her and her excellent staff. From general dentistry, to implants, veneers… to Invisalign orthodontics, and endodontics. I could not recommend any clinic more than Atlantis Dental.
Sincerely, Casey R.
Dr. Da Cruz's clinic is located in Escazú Costa Rica. Fernanda is a superb dentist, with a boutique-like clinic. My mother and I had all of our dental work done there. We saved about $10,000 total, as we both needed extensive work. And we got to go see the most amazing beautiful sites. You fly into San Jose, which is an International Airport… you can get there easily from almost anywhere. It is super safe. My mom and I went alone and I know several people in their 70's and even 80's go there alone. Escazú has a gorgeous Mall and a hospital owned and operated by a group out of Texas. Everything is equal to U.S. standards! It's a fabulous way to save thousands of dollars on expensive dental work and to see a beautiful country. You don't have to go back for endless appointments like you do here in the U.S. They do everything in about a week or less. And even after hotel and airfare, it is about one-third of the U.S. cost! Fernanda has such gentle hands patients actually fall asleep in the chair! I highly recommend this Clinic!
Jeanie C.
My son referred me to Dr. Da Cruz and I am thrilled that he did! The office was lovely and the staff was friendly and courteous. She saw me immediately, was very thorough and saved me about $6,000! I was told by another dentist that I needed to have two molars pulled and replaced with implants and crowns. That wasn't true at all. I only needed crowns. Thanks to Dr. Da Cruz.
Alice T.

I was on vacation and chipped my front tooth. Well, ended up getting the veneers I had been dreaming about for years! Dr. Da Cruz was fast and gave me opportunities to let her know if I was in distress. And I was never in distress during the procedure. Instead, I fell asleep…lol. My smile looks 110% better. It is an excellent efficient office as well. Thank you for helping me!
Annatte W.
I'm from Florida, but moved to Costa Rica a while ago. I had my semi-annual cleaning and checkup with Dr. Da Cruz this week. As always, it was an excellent experience. Dr. Da Cruz is an excellent option if you've got a job that doesn't provide much flexibility in terms of start times, or time off, since they have appointments starting at 8:00 a.m. The staff is great at what they do and are super friendly, too.
James S.

Everyone is always nice and they do a great job. This is my second trip to Costa Rica, and we loaded my implants this time. Checking in is super easy and there's really never a wait. It's in a convenient location and they also helped me with my hotel and tours. I've only had good experiences here.
Clara W.
I had a very pleasant experience, as usual, with Dr. Da Cruz. I was scheduled for Zoom whitening. No discomfort at all!
Ellen B.
I couldn't ask for a better dentist office. Incredibly friendly and great care.
Chris F.
Dr. Da Cruz did a very thorough, effective and efficient job... I enjoyed meeting her... She's great!
George S.
Before and After Dental Procedures
---
---