Global Medical Tourism Mexicali
Top Surgerical Clinic in Mexicali, Mexico
Carpinteros 1968-1 Col. Burocrata, Mexicali, Baja, Mexico, Mexicali, Mexico

Specialty:

Cancer Treatment, Cosmetic/Plastic Surgery, Executive Healthcheck, Eye/Lasik Care, Fertility Treatment, General Surgery, Gynecology Treatment, Laparoscopic Surgery, Obesity/Bariatric Surgery, Organ Transplant, Spine Care/Surgery, Urology

Focus Area:

General Medicine | Cosmetic Surgery | Bariatric Surgery | Urology Surgery | Mexicali, Mexico
Global Medical Tourism Mexicali Profile Overview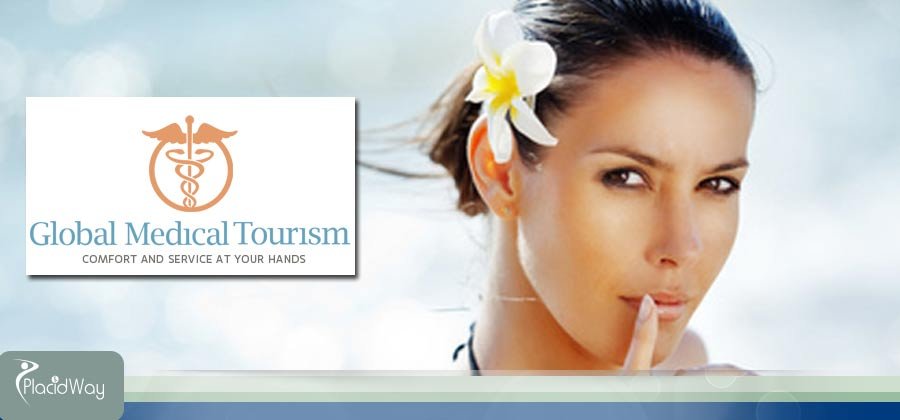 About Global Medical Tourism Mexicali, Mexico

Our goal is to have satisfied and happy medical tourists. We continually provide you safe and satisfying medical and health experience. All of our medical staff and physicians in our hospital network have the best quality, certification and experience.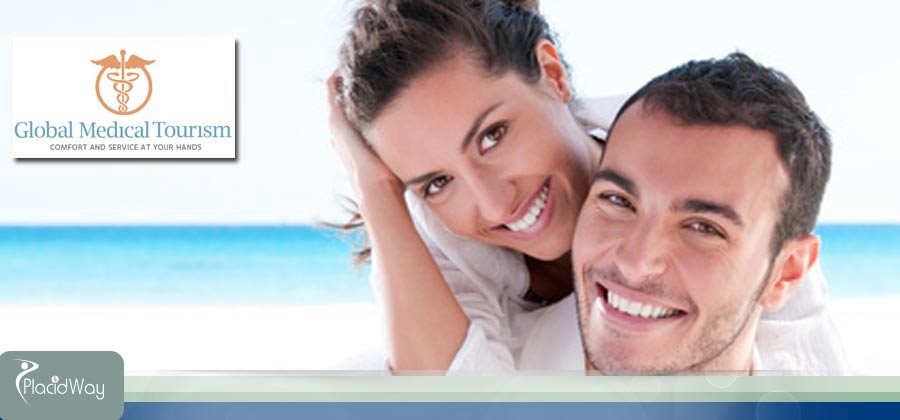 What is Medical Tourism?


Medical tourism is a term that describes overseas travel for medical, cosmetic, or dental health care. Medical outsourcing, health tourism, medical travel or health travel are all terms used to describe this phenomenon. Depending upon the need, the medical trips are to surgery centers overseas for medical or plastic surgery, or to overseas hospitals and clinics for advanced medical diagnostics, recuperation care or dental care.

The medical tourist usually chooses to have the surgery or procedure done overseas to:

- save medical costs;
- avoid the long wait for medical services in their home country;
- get better quality medical care or diagnostic services;
- even protect their privacy.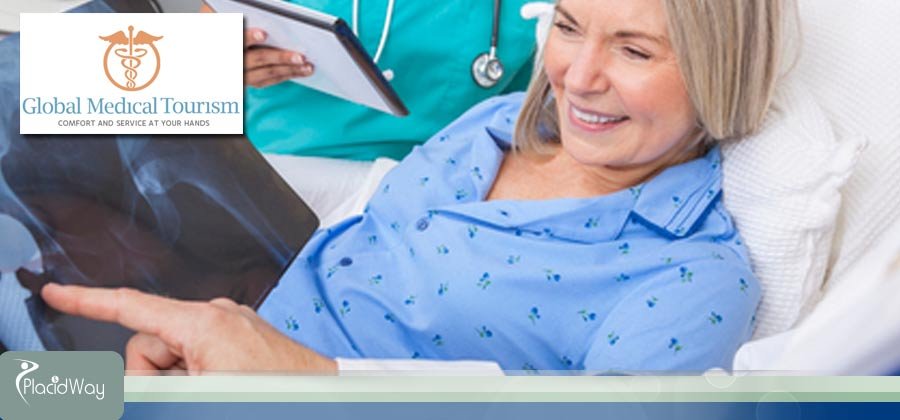 Our Promise

We have contracts and relationships with many established network of hospitals and clinics that have medical technology and at the same time ar cost-effective.

By planning each step way ahead, we remove the element of uncertainty from your trip. Pre-trip planning includes selection of a medical tourism package that fits your needs, option of direct consultations with physician before your trip, help in arranging passport and Visa, making travel arrangements, etc.

Right from the moment you arrive at the airport, we arrange a destination agent who will take cara of all your needs during the visit and make sure your stay is comfortable.
We are easily accessible.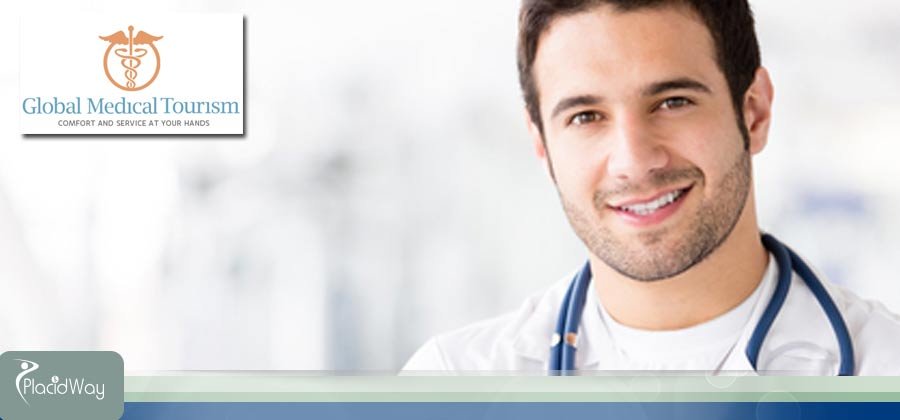 Services


Cosmetic Therapies

- Liposuction
- Breast Augmentation
- Face Lift
- Tummy Tuck
- Rhinoplasty
- Total Makeover
- Liposculpture

Bariatric Therapies

- Gastric Band
- Gastric Sleeve
- Gastric Bypass
- Gastric Balloon
- Gastroplasty

Urologic Therapies

- Laser surgery of prostate
- Growth of prostate
- Kidney and urinary
- Prostate cancer
- Urinary incontinence

Facilities
---
Mexicali, Mexico Destination Overview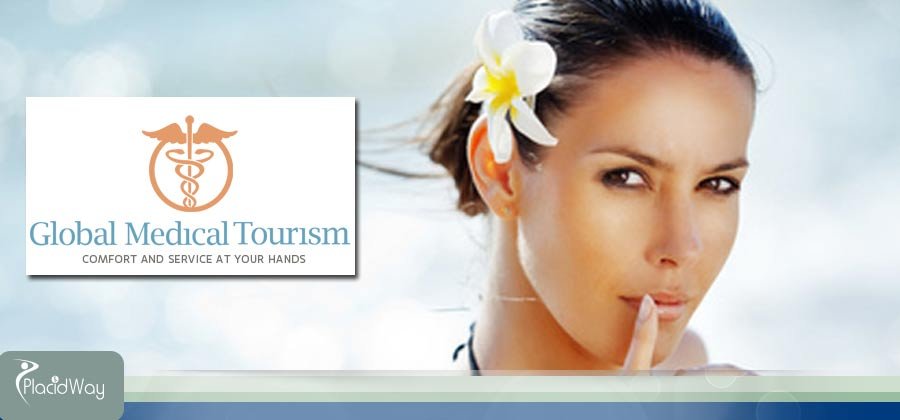 THE CITY OF MEXICALI, MEXICO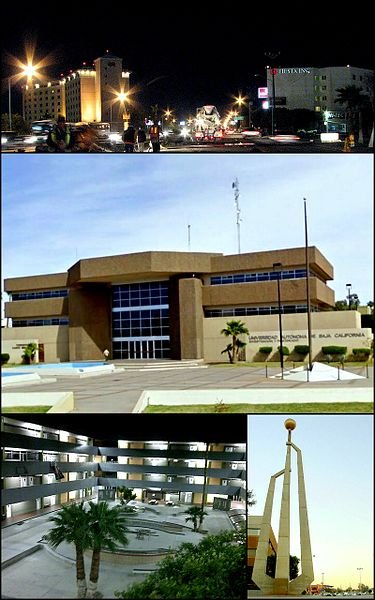 Mexicali is the capital of the State of Baja California, seat of the Municipality of Mexicali, and 2nd largest city in Baja California. The City of Mexicali has a population of 689,775.
The city maintains a highly educated and skilled populace. Its standard of living is one of the highest in Mexico. As the city has modernized and become a cosmopolitan and international center in a desert region, it has maintained a sizable middle class and an even larger upper class. In Mexico, it is recognized for its substantial investment in education as well as its low unemployment levels.
Mexicali's economy was historically based on agricultural products, and to this day it remains a large sector of the economy. As time has progressed however, its economy has gradually gone from being agriculturally based to industrially based. Companies such as Mitsubishi, Honeywell, Nestle, Coca Cola and Goodrich Corporation have built plants in the city and its metropolitan area. Silicon Border is located here as well; a large industrial park that is a high tech manufacturing area. Its goal is to become a global center for semiconductor manufacturing. Mexicali's proximity to the United States has made the city a popular tourist destination with Americans from Arizona, California, and Nevada. The city is a well known sports city with many ball sports being popular in the region. In North America, it is the only city that maintains an abundant amount of electrical power, water and natural gas supplies.
Founded on March 14, 1903, Mexicali is situated on the U.S.-Mexico border adjacent to its sister city Calexico, California with which it forms a metropolitan region, Calexico-Mexicali. Mexicali also has the distinction of being the northernmost city in Latin America.
Mexicali also relies on tourism as a medium revenue, and visitors cross by foot or car from Calexico in the United States every day. Restaurants and taco stands, pharmacies, bars and dance clubs are part of the draw for the city's tourists. Many shops and stalls selling Mexican crafts and souvenirs are also located in walking distance from the border.
Many residents from California, Arizona and Nevada look for medical and dental services in Mexicali, because they tend to be less expensive than those in the United States. Mexicali is home to several pharmacies marketed toward visitors from the United States. These pharmacies sell some pharmaceutical drugs without prescriptions and at much lower costs than pharmacies in the US. Many medications still require a doctor's prescription, although several accessible doctor offices are located near the border as well.
Mexico's drinking age of 18 (vs. 21 in the United States) makes it a common weekend destination for many high school and college aged Southern Californians who tend to stay within the Calzadas Justo Sierra, Benito Juarez and Francisco L. Montejano.
Mexicali hosts Baja Prog, one of the world's most important events in Progressive Rock. Since 1997, Baja Prog has been in the eyes of the world for being an event gathering the best acts of the progressive rock scene.[citation needed]
Mexicali possesses a diversity of shopping venues and malls, the most visited being Plaza La Cachanilla, located just a few minutes away from the US border. The mall hosts a variety of shops, which sell a wide array of things, ranging from cheap Mexican curiosities to expensive imports. The Plaza La Cachanilla also represents a common place for people to socialize, especially during summer days when the weather reaches high temperatures, many families come and spend the day inside the air conditioned mall.
Just about everything for recreation can be found in Mexicali, including pool halls, bowling alleys, traditional cantinas, car clubs, full contact strip clubs, movie theaters, museums, a zoo, a state university, a convention center, supermarkets, and fast food restaurants. The Galerias del Valle, anchored by WalMart Supercenter, 12-screen movie theater Cinepolis and Ashley Furniture is located by Boulevard Lazaro Cardenas and Calle 11. The mall's food court contains such eateries including Carl's Jr., Applebees, Starbucks, and Burger King.


---
---
Reviews
Erika d

The doctor i was using was not even there and i came from the USA. I would not recommend wasting your time and money on these people.

Oct 08 2018

Anthony B

I HAD ARTHROSCOPIC SURGERY BY DR COSTA. EVERYTHING WENT WELL I HAD NO SWELLING OR PAIN. ONCE I MADE MY DECISION TO GO FORWARD I HAD NO WORRIES. ALEXANDA & ALEXANDRO ARRAINGED MY ITENERY. I JUST WENT ALONG FOR THE RIDE. NO WORRIES. I DIDN'T HAVE TO RENT A CAR. WORRY ABOUT GETTING LOST IN ANOTHER COUNTRY. THE HOSPITAL WAS VERY CLEAN. THE DR & AND ANISTESILOGIST WERE FLUIENT IN ENGLISH. THE HOTEL WAS CLEAN & HAD A RESTAURANT, WHICH WAS VERY NICE. AT THE HOTEL THEY HAD SECURITY DURING THE NIGHT. I'M PLANNING A DENTAL TRIP IN THE FUTURE.

Apr 29 2013

Rita J

Going with Global Medical Tourism was the best decision I could take. The medical care was excellent! After we stayed at a very nice and comfortable 5 star Hotel.

Jul 11 2012
---
---