MEDBIO
Anti-Aging and Aesthetic Medicine in Punta de Mita, Mexico
Anclote 200-9 Punta de Mita Nayarit, Punta de Mita,Puerto Vallarta, Mexico

Specialty:

Alternative Medicine, Anti Aging, Medical Spa Treatment, Sports Medicine, Stem Cell Therapy

Focus Area:

Ozonetherapy in Mexico, Neural Therapy Cost, Regenerative Medicine in Punta de Mita, Mexico, Homeopathy in Mexico, Antiaging Treatment in Latin America, MEDBIO, Punta de Mita, Mexico
MEDBIO Profile Overview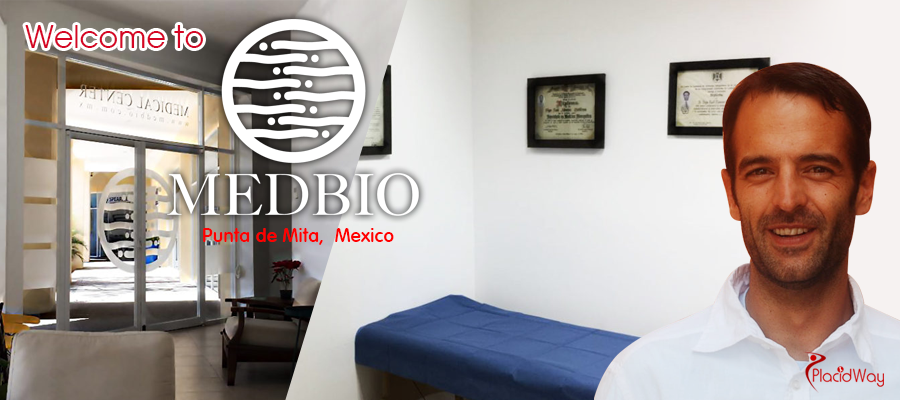 Complete Medical Care at MEDBIO, Punta de Mita, Mexico
MEDBIO, located at Punta de Mita, of Mexico is a prominent Medical Centre that provides treatment solution for antiaging, regenerative medicine, ozonetherapy, among many others. The professional healthcare team at the medical centre is dedicated to provide customised solutions to every health challenges of the patients. Each treatment solution is based on health problems, personal history, lifestyle, comfort zones, previous traumas, and stress factors of the patients.
The professional medical staffs of MEDBIO are friendly, courteous and respectful, be it with each other or with the patients. The unit implements unique systems along with latest medical technology that embraces traditional, complementary and emergent therapies, guided by diagnostic equipment, experience and constant research.
Treatments and Procedures
Ozonetherapy

Homeopathy

Chelation

Autologous Growing Factors

Neural Therapy

Regenerative medicine in sports medicine

Antiaging

Orthomolecular medicine
If you want to know more about MEDBIO or want to request for any information, just click the tab below!

---
---
Reviews
Douglas S

I first visited Dr. Diego in March 2021 at the suggestion of Henrik H. at Blue Hand Massage in Puerto Vallarta, Mexico. (Henrik is an esceptionally gifted and talented masseur.) Dr. Diego provided a range of excellent reommendations and contacts which I have continued to pursue back home in the US. I will definitely visit Dr. Diego again when I return to Mexico in a few months.

Sep 19 2021
---
Alternative-Medicine Related Packages