View Plastic Surgery
Seoul, South Korea
107, Bongensa-ro, Gangnam-gu Seoul

Focus Area: View Plastic Surgery | Seoul | South Korea | Facial Bone Contouring | Double Jaw | Eye | Breast Augmentation | Breast Implant | Rhinoplasty | Fat Grafting | Liposuction | Anti-Aging | Skin Care
View Plastic Surgery, Seoul, South Korea, Facial Bone Contouring, Double Jaw, Eye, Breast Augmentation, Breast Implant, Rhinoplasty, Fat Grafting, Anti-Aging, Skin Care.
Profile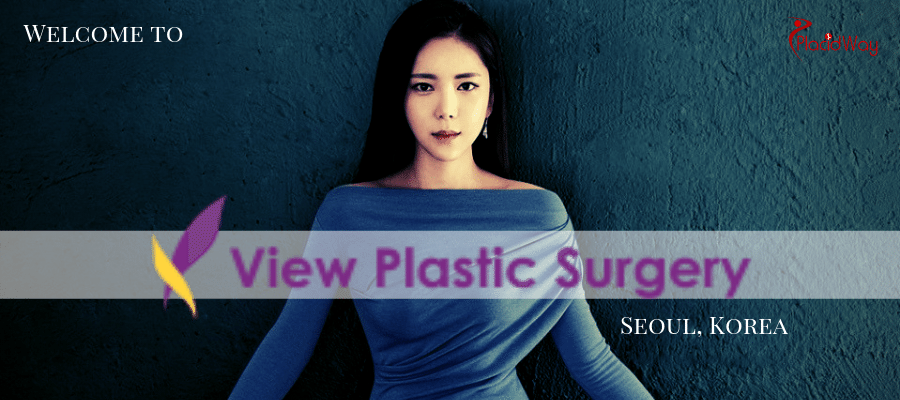 View Plastic Surgery- Wide Range of Top-Class Aesthetic Solutions in Seoul, South Korea
View Plastic Surgery is a complete one-stop solution for almost every aspect of cosmetic and aesthetic surgery solutions. They are truly an Asian hub for plastic surgery beyond Korea. Founded in 2005, the clinic has become a comprehensive provider of plastic surgery solutions. They keep pursuing balanced growth for the unique beauty of an individual with a staple and safe plastic surgery.
In 15 years of its service, the clinic has no medical accidents. This shows safety is their basic principle and they perform every procedure with great responsibility and safety parameters. Take a look at their wide list of varied plastic surgery solutions:
Treatments and Procedures:
Facial Bone Contouring

Double Jaw Surgery

Breast Reduction, Augmentation, Implant and Correction

Eye Revision, Double Eyelid Surgery, Upper Blepharoplasty, Eyelid ptosis correction, Under eye fat repositioning

Rhinoplasty

Fat Grafting- Fat transplantation, Liposuction, Mini-liposuction

Anti-aging- Thread lifts, Facelift, Eyebrow lift, etc.

Skincare- Acne Care, Skin Tightening, Skin Whitening, Skin Pore Reduction

For more details about the treatments and procedures, click the button below: