Dr Jeremy Hunt
Dr Jeremy Hunt, Plastic Surgeon, Cosmetic Surgery, Breast lift, Mommy Makeover, Tummy Tuck, Liposuction, Rhinoplasty, Facelift, Necklift, Gynecomastia, Edgecliff, Sydney, Australia
609/180 Ocean Street Edgecliff NSW Australia 2027 Edgecliff NSW


Focus Area:

Dr Jeremy Hunt | Plastic Surgeon | Cosmetic Surgery | Breast lift | Mommy Makeover | Tummy Tuck | Liposuction | Rhinoplasty | Facelift | Necklift | Gynecomastia | Edgecliff | Sydney | Australia
Dr Jeremy Hunt Profile Overview

Dr Jeremy Hunt – Get the Best Cosmetic Surgery Procedures in Edgecliff, Australia
Many people seem to be unsatisfied with their aesthetic appearance and they tend to opt for surgical or non-surgical procedures to enhance their look. Are you searching for a highly experienced plastic surgeon who can help you get the best possible aesthetic result? The name of Dr Jeremy Hunt is recognized as a leading specialist plastic surgeon in Sydney, Australia and he is one of the most reliable surgeons for plastic surgery or non-surgical aesthetic procedures.
Dr Jeremy Hunt believes in a customer-centric approach and he aims to provide the highest client satisfaction with personalized treatment programs. Apart from offering personalised care, the surgeon uses the latest techniques with the highest technical standard to achieve the best results. Staffs at the clinic are committed to bringing confidence and smile by providing the desired looks. Years of experience and the customer-centric approach have helped the clinic to become one of the most reliable places for plastic surgery in Australia. In case you are looking for the best in class personalized treatment, you have come to the right place.
Treatment and Services
Breast Surgery:
Breast Implants

Breast Implant Revision

Breast Lift

Breast Reconstruction

Breast Reduction

Breast Asymmetry

Mommy Makeover
Face Surgery:
Brow Lift

Chin Surgery

Ear Surgery

Eyelid Surgery

Facelift

Neck Lift

Nose Surgery
Body Contouring:
Liposuction

Lower Body Lift

Massive Weight Loss

Tummy Tuck

Upper Arm Lift

Thigh Lift
Male Procedures:
Chin Surgery

Eyelid Surgery

Gynecomastia

Liposuction

Nose Surgery

Neck Lift

Lower Body Lift
Non- Surgical:
Anti-Wrinkle injections

Dermal Fillers

Lip Enhancement

Fat Dissolving Injections

Peels
Skin Care Range
For more information about the treatments and procedures, click the button below:
---
Dr Jeremy Hunt, Edgecliff, Australia Profile Details

Why Choose Dr Jeremy Hunt's Sydney Practice?
The Sydney practice of Dr Jeremy Hunt is conveniently located next to Edgecliff railway station. You can easily find the clinic on the corner of New South Head Road and Ocean Street. The clinic is very popular among the patients who search for procedures like Double chin treatment, breast implant surgery, Fat dissolving injections, Facelift, Liposuction, Rhinoplasty, Tummy Tuck and Dermal Fillers.
Dr Jeremy Hunt ensures that the surgery is performed in a real hospital under general anesthetic performed by a qualified anesthetist. Moreover, they use top of the line implants. Most importantly, Dr Hunt prefers one-on-one consultation with the patients where he discusses needs and desires and suggests the best possible result including the cost. Thus, the patients get a clear picture before the procedure.

For more information about the treatments and procedures, click the button below:
---
Dr Jeremy Hunt Certificates, Accreditations, Qualifications

About Dr Jeremy Hunt
The name of Dr Jeremy Hunt is commonly known as one of the best specialist surgeons for plastic surgery. In his clinic, people can get world-class patient care at an affordable rate. He has been practicing for more than a decade and over the years, he has acquired a large base of satisfied clients across the country. Dr Jeremy A. Hunt MBBS FRACS has completed graduation in Bachelor of Medicine from Sydney University in 1990.
Presently, Dr Hunt works as the spokesperson for the Australian Society of Plastic Surgeons, a Consultant Surgeon for both the Prince of Wales Hospital and Sydney Children's Hospital and Supervisor of Plastic Surgery Training at Sydney Children's Hospital. He has been practicing for the past 15 years and his expertise includes cosmetic surgical procedures and treatment of skin cancer. Dr Hunt aims to deliver the desired results just to enhance the quality of lives and the distinguished approach makes his clinic of the best clinics in Australia.
For more information about the medical team, click the button below:
---
Edgecliff, Australia Destination Overview

Why Choose Sydney?
The name of Australia has become very popular in the industry of medical tourism in recent years and one can see plenty of world-class clinics in the country. A large number of people tend to prefer plastic surgery to enhance their aesthetic appearance.
Sydney is the capital of New South Wales and one of the largest cities in Australia. You can visit the world-famous attractions like arched Harbour Bridge, Royal Botanic Garden, Sydney Opera House and a lot more.
Sydney has become a hub of medical tourism in recent years and every year thousands of patients come to Australia to avail affordable treatment packages. Apart from offering affordable treatment, they can also avail world-class patient care and personalized care at the same time. Getting plastic surgery from Dr Jeremy Hunt in Sydney is beneficial in many ways. The location is connected by international airports and highways and it will be a hassle-free experience for you to reach the clinic from anywhere.

For more information about Dr Jeremy Hunt and his services in Sydney click the button below:
---
---
Reviews
Neli

I wish I could give more stars honestly, Dr Jeremy Hunts work is exceptional. I am over the moon with my rhinolasty results and he has changed my life. Joanna the nurse was so beautiful and kind to me, really nice and easy to talk to she was amazing. If you are looking to get something done you must go to Jeremy he is the best!.

Google

Feb 23 2022

Rachael

Highly recommended surgeon, amazing team offering a very high standard of care. The transformation is amazing, The surgery is life changing and worth it, to invest in a professional like Jeremy that has the knowledge and experience.

Google

Feb 24 2022

Jenna

Dr Hunt performed a rhinoplasty for me in December 2021 and I could not be happier with the result! I received a great deal of information prior to my surgery that gave me the greatest confidence in undertaking the procedure. Dr Hunt team have been very professional and comfortable to approach and have been wonderful with post operative care. I have received many compliments for my new nose and am feeling so much more confident!

Google

Apr 27 2022
---
---
Popular Medical Centers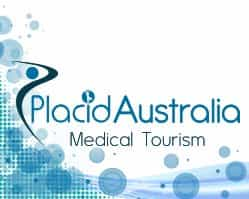 PlacidWay Australia and its partners are dedicated to offering patients in Australia the best treatment options available worldwide. See the top treatments and surgeries available such as heart care in Asia, cosmetic procedures in the Middle East, cancer treatment in Europe, and many more at affordable prices and highest quality with advanced medical technology.
PlacidWay Europe Medical Tourism is an all-inclusive Medical Tourism Facilitator, with the main goal of offering its clients complete medical solutions, advice, information and guidance throughout the entire medical journey in Europe.