Costa Rica Recovery
How Much Cost of Addiction Treatment in San Jose, Costa Rica
De La Embajada De Cuba 100 Metros Este San Jose, Costa Rica, San Jose, Costa Rica

Specialty:

Addiction Treatment

Focus Area:

Addiction Treatment in San Jose, Costa Rica
Costa Rica Recovery Profile Overview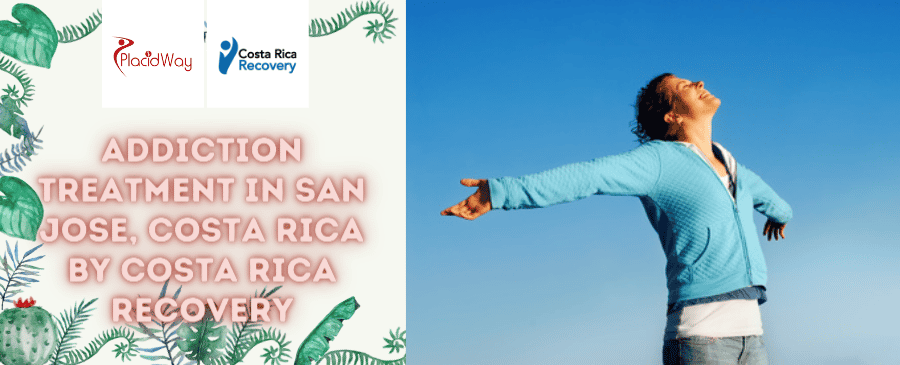 Effective and Affordable Addiction Treatment in San Jose, Costa Rica
About Costa Rica Recovery in San Jose, Costa Rica
Costa Rica Recovery provides best Addiction Treatment in San Jose, Costa Rica. Book online now Alcohol Addiction, Cocaine Addiction, and Drug Addiction at Costa Rica Recovery. We are located in the Costa Rican capital San Jose, Costa Rica Recovery is easy to access, has a strong English-talking medical staff, and placed is in a wonderful environment, and cost-effective procedure. We are a completely authorized and licensed alcohol and drug rehabilitation center with deep rooted history, and regard the privileges of our patients.
Costa Rica Recovery is licensed by the Ministry of Health and certified by IAFA ( Instituto de Alcoholismo y Farmacodependencia), a Division of the Social Security System which provides health care to Costa Ricans. Costa Rica is a member of IC&RC (International Certification and Reciprocity Consortium) ensuring counselors meet requirements similar to those in other member Boards such as Massachusetts and New York.
Jim Dopp, the founder of Costa Rica Recovery Center, came to Costa Rica in 2002 to assist with preparing staff at a long standing Spanish talking treatment center in the utilization and application of the Minnesota Model of Treatment. Later in 2006, Costa Rica Recovery Center started treating patient addicted with alcohol and drug.
We have a demonstrated history of accomplishment. Go through a day around our alcohol and drug rehabilitation center and you will see all of the lives that have been changed because of our great treatment. We always make sure that our patients will be able to lay out and keep up with restraint from all disposition adjusting drugs, become connected to individuals in recovery, and through that method, figure out how to re-connect to family, companions, and others.
Benefits of Addiction Treatment in San Jose, Costa Rica by Costa Rica Recovery
Here are several advantages that you can find from Addiction Treatment Centers in San Jose, Costa Rica by Costa Rica Recovery:
Top quality care

Cost effective solution for addicition

30, 60, and 90-Day Programs

Intensive group therapy with peers

One-on-one counseling with addiction counselors

One-on-one counseling with a psychologist

Daily gym visits

Great food and nutritious snacks

Introductory massage session

Pick-up at airport

And many more!
Cost of Addiction Treatment in San Jose, Costa Rica by Costa Rica Recovery
You can find below information about Cost of Addiction Treatment in San Jose, Costa Rica by Costa Rica Recovery:
| | | |
| --- | --- | --- |
| | | |
| | The first 30-days of treatment | |
| | Each additional 30-day period (monthly) | |
FAQs about Addiction Treatment in San Jose, Costa Rica
Check below information about Frequently Asked Questions for Addiction Treatment in San Jose, Costa Rica by Costa Rica Recovery:
How Much Cost of Addiction Treatment in San Jose, Costa Rica?
Cost of Addiction Treatment in San Jose, Costa Rica by Costa Rica Recovery provides you with a more affordable price than the US and Canada, where you can save 50% - 75% of your money. Here, you only need to pay $3,950 - $4,450 to get the treatments.
Why Addiction Treatment in San Jose, Costa Rica is Very Popular Today?
San Jose, Costa Rica not only provides beautiful scenery, but also the best facilities to overcome addiction problems experienced by patients. The quality of the specialists on board is outstanding because they have undergone training and have decades of experience treating patients from all over the world with complex addiction problems.
Is Addiction Treatment in San Jose, Costa Rica Safe?
Yes, as long as you choose the right Addiction Treatment Center, then you will be 100% fine. San Jose, Costa Rica is the best choice because of its convenient geographical location and beautiful views to maximize recovery for its patients. Let the best specialists at Costa Rica Recovery provide you with the best medical services so you can be free from your addiction problems.
How long is the rehabilitation time for Addiction Treatment in San Jose, Costa Rica?
Patients are given the freedom to decide how long they want their rehabilitation to be. For example in Costa Rica Recovery, you can choose a rehabilitation period of 30 days to 90 days.
Book Now Addiction Treatment in San Jose, Costa Rica & Change Your Life!
Find the best solution through Addiction Treatment in San Jose, Costa Rica by Costa Rica Recovery that will help completely change your life. Now you can be free from mental and physical problems that burden you, and start a new life as a better person than before. We are ready to help you to connect with the best specialists in Costa Rica through this clinic. Also get information about the available Addiction Treatment Packages. Click the button below to start your consultation right now!

---
Costa Rica Recovery, San Jose, Costa Rica Profile Details
More Information About Affordable Addiction Treatment Center in San Jose, Costa Rica, by CRR
The mission of Costa Rica Recovery is to help recovery and initiate communities, people, and families impacted by liquor addiction, drug dependency, and related conditions through inventive and cost-effective treatment. Here are benefits that patients can get from us:
Intensive Group Therapy
We are a reasonable addiction treatment center that consists of study hall instruction, group therapy, and individual consultation that focuses on the heart of the matter and why you decide to cure with substances
Holistic & Nature Therapy
We track down that nature, health coaching, and personal wellness is a significant part of any recovery process. You can hope to find the magnificence of Costa Rica as a feature of your program at this reasonable addiction treatment center
Recovery Planning & Coaching
No reasonable addiction treatment program is done without a simple to carry out day-to-day action plan. Our advisors will assist you with planning an arrangement that is personal and conducive to your success rate.

---
Costa Rica Recovery Treatments Offered
List of Treatments at Costa Rica Recovery in San Jose, Costa Rica
Check below for list of procedures available at Addiction Treatment in San Jose, Costa Rica by Costa Rica Recovery:
What Do We Treat?
We provide the best medical services to treat Addictions, Co-occurring Disorders, Mood and Anxiety, PTSD and Trauma.
Addictions

Co-occuring Disorders

Mood and Anxiety

PTSD and Trauma
Drugs of Abuse:
We also provide the best treatments for patients who have Drugs of Abuse problems through our reliable specialists.
Alcohol

Club Drugs

Cocaine

Fentanyl

Hallucinogens

Heroin

Inhalants

Kratom

Marijuana

MDMA (Ecstasy/Molly)

Methamphetamine

Opioids

Over-the-counter Medicines

Prescription Medicines

Steroids (Anabolic)

Synthetic Cannabinoids (K2/Spice)

Synthetic Cathinones (Bath Salts)

Tobacco/Nicotine and Vaping

Benzodiazepines

Barbiturates

Tranquilizers

Khat

Ketamine

Muscle Relaxants

Adderall

Amphetamines
Our Addiction Education Program Includes Lectures on:
The following is information about our addiction education program includes lectures, which patients can choose for maximum results:
Post-Acute-Withdrawal Syndrome

Disease Model of Addiction

Stages of Relapse

Boundaries

Three Stages of Denial

Symptoms of Dependency

Cognitive Distortions

Executive Functions

The Role of Trauma in Addiction

PTSD

Stress Reduction Techniques

Boundaries

Coping Skills

Symptoms of Dependency

Perception: How we create our reality

Value-Based Living

Developing your Spirituality
Before and After Addiction Treatment in San Jose, Costa Rica
Check below Before and After Addiction Treatment Pictures in San Jose, Costa Rica from patients perspective and experience:
60 Days Program Treatments - Garret
60 Days Program Treatments - Jen
Mood and Anxiety Treatment – Laura

---
Costa Rica Recovery Certificates, Accreditations, Qualifications
Top Doctors for Addiction Treatment in San Jose, Costa Rica
Check below for information about Addiction Treatment Doctors in San Jose, Costa Rica by Costa Rica Recovery: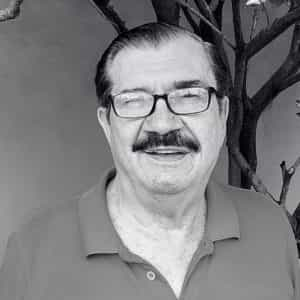 James Dopp Mueller – President
Experience and Specialization:
US Army 5th Special Forces Group in Vietnam

30-year career in Real Estate managing General Electric, shopping centers for ITT, Prudential Insurance and Travelers Insurance.

Supervision of the Professional Addiction Training Institute and Physician Faculty Training Program

The chairman of the Education Team, and member of the Executive Leadership Team

Clinical Director of ACERPA in San Jose – Implementing Hazelden Addiction Treatment Model.

Laura Roca del Solar, B.A., M.S. – Administrative Director
Experience and Specialization:
Maintains administrative staff

Ensures a safe, secure, and well-maintained facility that meets environmental, health, and security standards.

She likes music and arts.

Deborah Schmidt - Clinical Director
Experience and Specialization:
Experience in holistic approach to recovery, combined with compassion and an alternative style of recovery coaching

Offers women a real opportunity to put the past behind them and travel the road to recovery

Works to help women overcome the trauma.

Cindy Cervantes - Clinical Psychologist
Experience and Specialization:
Licensed psychologist worked in various addiction treatment centers in Costa Rica

Experience in treating patients suffering from trauma, personality depression, anxiety, disorders, and others.

Sharon Fallas - Humanistic Psychologist
Experience and Specialization:
Experienced as humanistic psychologist

Helping the patient to overcome their symptoms or conflicts

Help patient grow as a person and work on the blockages that prevent them from achieving self realization in their life

Dr. Rosario de Vega - Staff Physician
Experience and Specialization:
Ohio US trained family physician

Practiced in Costa Rica since 2010

Worked with Costa Rica Recovery since 2016

Helped many patients overcome their acute withdrawal symptoms

Dr. Francisco Jimenez Marten - Psychiatry Specialist
Experience and Specialization:
Worked at the Institute of Alcoholism and Drug Dependency

Former director of Addictive Disorders Treatment Centers

He has 38 years of experience in Private Psychiatric Consultation

Experts in the area of ??addictive behaviors

Monica Otero - Addiction Counselor
Experience and Specialization:
Involved in recovery for the past 23 years

Being an active member of 12 Step Recovery programs

She has several certifications in the coaching field

Help patient to achieve a vision of change from active addiction to active recovery.
Other Specialists:
James Biasucci - Substance Abuse Counselor
Timothy Soloman - Substance Abuse Counselor
Kaela O'Brien - House Manager
Laura Naranjo - Occupational Therapist
Mark DeWaard - House Manager
Chris Wright - House Manager
Girlannie Lara - Head Chef
Rosa Canales - Chef
Gustavo Chavarria - Maintenance
Ericka - Substance Abuse Counselor
Laura Sibaja - Sound Healing Therapist
Karla Zeledon - Yoga Instructor
Meblyn Leal Ruiz - Masseuse

---
Costa Rica Recovery Testimonials
Addiction Treatment Patient Testimonials in San Jose, Costa Rica by Costa Rica Recovery
Check below for information about Addiction Treatment Patient Testimonials in San Jose, Costa Rica by Costa Rica Recovery:
Arturo G - Mexico
"After many attempts at rehab, I found that Costa Rica Recovery's sound approach at treatment with a tough love philosophy was what i really needed in order to get started on this life long journey a day at a time."
Sharon D – Parent of Patients
"In March 2009, II was living in Panama. I had been in Al-Anon on and off for years. My first and second husband were alcoholics. I was classic a classic controller, other-focused, unable to let go and let God. I contributed to their drinking. My 40 year old son was living with me and drinking beer to drunkenness."
"I was recently widowed. When my son said he e wanted help, I leaped to action and made arrangements for him to go to Costa Rica Recovery. I was fragile, and eager to find a solution for him, that would make my life manageable."
"It was close and affordable. The program looked good. Jim communicated with me. I was hopeful . I never visited CR Recovery. My son stayed for short of 6 weeks and resisted having a psychological evaluation or following the recommendations that were given when he left the program. I am able to let go, carry on with my own life. I attend 3 Al-Anon Meetings a week, frequent AA open talks, and educational opportunities offered by Dawn Farm in Ann Arbor MI."
"Im going to the Baltimore 2018 Al-Anon Convention, I phone 2 program friends, one a sponsor 5 days a week. We read ODAT, Courage to Change, Darlene Lancer, Co-Dependency No More, on-line and read Today's Sharing online. Without continuous support of all aspects of Al-Anon, my life would still be unmanageable. I'm an enthusiastic listener to Tommy Rosen Recovery2.0. Not drinking is the tip of the iceberg. A long term recovery plan of support is essential, in my opinion. My son continued to drink on and off, stayed for more than 6 months in a Texas Recovery program….once again resisting psychological help. He is not in recovery now. However, he has been living with my daughter's family and it has helped him. We have a courteous relationship. I stay out of his decisions."
"I definitely recommend Costa Rica Recovery. I believe the opportunities for AA, yoga, and sports in your new facility are state-of-the art. Blessings on your work. I travel to Costa Rica on SW Airlines and would like to visit your new facility. Thank you, Jim, and your staff for your dedication to recovery of this complicated family disease."
Trish - Former Patient
"I was very sad and very nervous most of the time. In order to deal with those emotions, I drank. A bottle of wine nightly was my way of fending off feeling anything and doing anything. It was more on the weekends. Add a little beer during the day and wine at night. I was failing at work, failing at financial obligations, failing at everything."
"I was very unhappy at work. One day we were having a particularly stressful time and my boss was very unhappy. I suddenly and to my surprise, just packed my things and left the workplace. I went home in a state of shock. I immediately began looking for addiction treatment centers. I was researching recovery centers and I think that since I had been to Costa Rica on vacation an ad popped up for CR Recovery. I looked at the website then called. Jim answered the phone and I felt so comfortable with him that I immediately signed up."
"I did not know what to expect. That first day I was treated like I was treated when I joined the army. I was signed in, my luggage was searched and I was shown my room and I was basically left alone. I felt alone and scared but it turned out to be the right thing because I needed some time alone. the next day I was introduced and started treatment right away. Look, it is not easy. It is just like any other time you are the new person. But the team was very inclusive. Good and bad. I often felt like a fish out of water. I didn't want to do some of things they made me do such as some of the art things such as coloring. I didn't like the exercise at first but then fell in love with it."
"There were only about 6 "patients" at the time and there were a couple I didn't care for. I just felt that my privacy was being invaded. What I liked was the one on one with the staff. They were amazing. They helped me and they could read my bullshit meter which I needed. The classroom was kind of sad but now they have a new place so hopefully that is better. The house chaperones were amazing. So caring and and yet they set and kept boundaries. I really loved them. There was always plenty of food which was good as well. It really felt like home after I got used to it. I so appreciate this group of health professionals and caregivers. They helped me tremendously."
"It has been a little over two years since I left. I have had ups and downs. Actually at times the downs have been lower because I am allowing myself to feel them. But I truly believe I am better equipped to live life AS IT IS. I don't fantasize change as much. I work on change. Thank you for that. Yes, I would absolutely refer someone for addiction treatment in Costa Rica."

---
Costa Rica Recovery Awards & Recognitions
Awards of Addiction Treatment in San Jose, Costa Rica by Costa Rica Recovery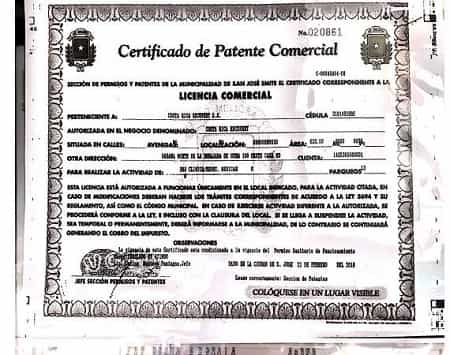 Why Choose San Jose, Costa Rica for Addiction Treatment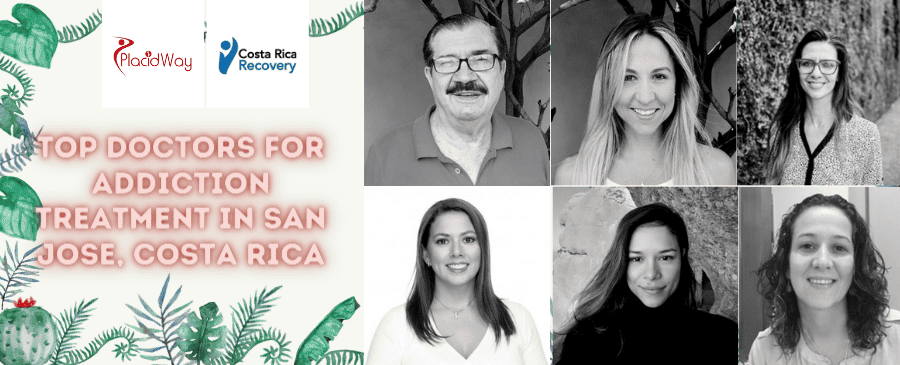 Costa Rica is the most developed nations of the Latin America that provide best health care service, especially for addiction treatments. Medical tourism in Costa Rica becomes a grown industry for medical tourism since mid 2000s and keeps increasing until now.
Right now Costa Rica always provides the best for many patients around the world who want to overcome their addiction and mood problems. From several sources, it shows that the Costa Rican venture of medical services improvement and along these lines turning into a feasible medical tourism destination has been met with incredible achievement.
Medical tourism in Costa Rica until now has received consistent development. Another central point that contributes to the ascent of medical tourism in Costa Rica is its affordable cost and top quality service. As a result, it has made the nation increasingly more appealing as a medical tourism destination to Americans and Canadians.

---
San Jose, Costa Rica Destination Overview
Medical Tourism in Costa Rica
Many people visit Costa Rica during the dry season, which happens from December to April. Despite the fact that its pinnacle season and tourism is at its most noteworthy, there's nearly non-stop daylight, ideal for partaking in the nation's sea shores and rainforests. If you decide to visit during this time, make sure to prepare all your reservations well ahead of time since things fill up very quick.
How to Get Around in Costa Rica
The least expensive and most straightforward method for getting around Costa Rica is by bus. Cost of short bus trips (under 3 hours) is 3,000 CRC while longer outings cost more like 7,000 CRC. The Costa Rica tourism board has a thorough timetable and manual for assist you with arranging your trip.
Private mini-buses give a affordable cost method for getting around the nation, or to and from the air terminal. They are all over the spot and are frequently faster and more straightforward than the public transports (yet in addition more costly).
Air travel inside Costa Rica isn't cost-friendly or good option. But it is up to you if you want to choose. Most people would avoid this method for movement for many reasons.
Vehicle rentals are shockingly reasonable in Costa Rica. You can lease a vehicle for as minimal 13,500 CRC each day. Notwithstanding, the streets here are not generally incredible and drivers can be aggressive. It is good idea to have insurance assuming that you really do lease a vehicle.

---
---