PlacidWay Uganda
Medical Treatment Uganda, Medical Centers for Uganda Citizens, Uganda Medical Travel, Uganda Medical Tourism, Foreign Treatment for Uganda, Healthcare Options for Uganda People

, Uganda

Specialty:

Addiction Treatment, Alternative Medicine, Anti Aging, Ayurveda, Cancer Treatment, Chronic Diseases, Cosmetic/Plastic Surgery, Dentistry, Detox, ENT, Executive Healthcheck, Eye/Lasik Care, Fertility Treatment, General Medicine, General Surgery, Gynecology Treatment, Hair Transplantation, Heart Care/Surgery, Laparoscopic Surgery, Laser Surgery, Medical Spa Treatment, Neurology, Obesity/Bariatric Surgery, Organ Transplant, Orthopedic/Knee Surgery, Pediatric Treatment, Radiology/CT Scans, Rehabilitation, Robotic Surgery, Skin Care, Spine Care/Surgery, Sports Medicine, Stem Cell Therapy, Urology, Vascular Surgery, Weight Loss Program, Yoga/Meditation

Focus Area:

Medical Tourism | Surgery Abroad | Treatment Abroad | Best Doctors | Top Hospitals | Overseas Hospitals | Best Medical Center | Affordable Treatment Clinic | Best Surgeons | Foreign Treatment | Uganda Medical Care | Uganda Medical Tourism
PlacidWay Uganda Profile Overview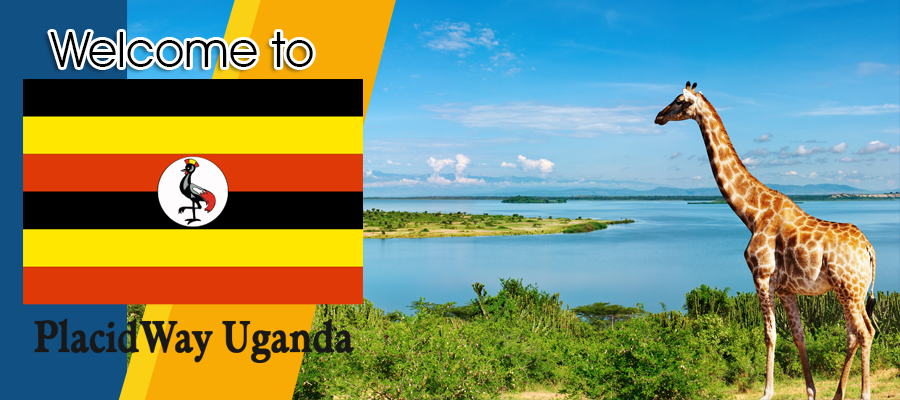 Welcome to PlacidWay Uganda
Thanks to the continuous growth of emerging markets in the industry of medical tourism, patients are offered numerous options to access top notch healthcare abroad. PlacidWay Uganda is a developing international medical care resource provider which provides flawless worldwide medical tourism services that meets the specific needs of Uganda citizens who want to travel abroad for state-of-the-art, highly qualified and topmost healthcare.
PlacidWay Uganda focuses on offering relevant resources, providing superior quality and renowned, accredited services that meet the needs of a wide range of patients, as more and more people are travelling beyond borders for diverse, excellent medical care, options and affordable prices.
PlacidWay Ugandahas access to a lot of facilities, doctors and hospitals, all providing modern cosmetic and plastic surgery procedures, cardiac care, orthopedic procedures, or global fertility treatments for citizens of Uganda. PlacidWay Uganda believes that each and every person has the right to first-class foreign medical care choices and options.
Treatments offered
Obesity Surgery
Diabetes
Gynecology Treatments
Laparoscopic Surgery
Orthopedics
Cancer Treatments
Chronic Diseases Procedure
Eye LASIK care
Heart Care & Surgery
Dentistry
Addiction Treatment
Organ Transplant
Fertility Treatments
Robotic Surgery
Cosmetic Surgery
Reconstructive Surgery
PlacidWay Uganda offers a wide variety of pocket-friendly and easy-accessible medical facilities, many of which are JCI (Joint Commissions International) accredited.
Customized Healthcare Options
PlacidWay Uganda offers people from Uganda and nearby countries the chance to customize their medical services in order to fit personal budgets, preferences and desires, for FREE.
When it comes to each and every patient's health care, the best in services and care is crucial. By accessing top medical options through Uganda Medical Tourism, patients are assured that worldwide choices towards health and wellness, and their ability to access it, provide a comprehensive solution that meets and exceeds their needs.
PlacidWay Uganda Destinations
PlacidWay Uganda offers not only flawless treatments in recognized medical centers around the world, but also, a wide variety of locations according to the patients' needs and possibilities.
Asia & Middle East:
India
Thailand
South Korea
UAE
Malaysia
Singapore
Jordan
Bahrain
Philippines
Europe:
United Kingdom
Ukraine
Russia
Greece
Switzerland
Turkey
Germany
Italy
Croatia
Americas:
United States
Mexico
Colombia
Panama
Guatemala
Brazil
Costa Rica
Ecuador
Why Choose Us?
The medical specialists we work with are dedicated, highly trained and experienced.
You will only be provided with top quality treatments and procedures, performed with the latest equipment.
We will assist and guide you throughout your entire medical journey.
We offer direct support with the help of our network partners.
We offer you access to flawless and accredited hospitals and clinics all around the world.
We will help you in making the right decision for your health and well being.
We are dedicated to our work, and we focus on making you feel save and comfortable during your medical experience.
You deserve top notch health care!
PlacidWay Uganda is here to help you make the best choices!
---
Addiction-Treatment Related Packages
Addiction-Treatment Related Experiences