Jace Get Full Mouth Reconstruction in San Jose, Costa Rica
Location:
Americas Dental Care, San José Province, San Pedro, Costa Rica, San Jose, Costa Rica
Focus Area:
Dental Treatment in Costa Rica | Full Mouth Reconstruction | Dental Implant | Dental Crown | Dental Bridges | Americas Dental Care | San Jose | Costa Rica
Dental Treatment in Costa Rica, Full Mouth Reconstruction, Dental Implant, Dental Crown, Dental Bridges, Americas Dental Care, San Jose, Costa Rica

Smile Confidently like Jace Getting Full Mouth Reconstruction in San Jose, Costa Rica
Philadelphia-based, 34-year-old Jace used to be a joyous, friendly and fun-loving guy. Over the years, he lost many teeth due to periodontal disease and decay, causing a complete roadblock to his social life. He went to a dental clinic asking for the options that can help him to again smile confidently without any feeling of shame or embarrassment. As per the given instructions at the clinic, the necessary tests were done. The dentist explained the periodontal condition of his mouth. It was not possible obtaining accurate probing depths with calculus rings around each tooth. Moreover, he also has Type 1 Diabetes causing high glucose levels in saliva, helping plaque and bacteria thrive in his teeth. The dentist advised him to go for full mouth reconstruction.
Cost Plays the Spoilsport
Jace was happy with the suggestion and his next query was the cost of the treatment. He was expecting the cost to be around $15,000-$20,000, but a huge shock came his way. The clinic listed a detailed procedure including dental extractions, dental implants and dentures over several sessions where the total bill can scale as much as $50,000 or even higher.
Ray of Hope
Sitting behind the closed doors for months was torturing Jace. He desperately wanted to get back to his old days and greet the world with a confident smile. He started searching for treatment opportunities abroad and learned about the popularity of dental tourism in Costa Rica. He researched further on the cost of full mouth reconstruction in Costa Rica and found it surprisingly lower. He contacted a renowned clinic, Americas Dental Care in San Jose, Costa Rica and sent all his dental condition details, test reports and pictures.
Treatment Suggestion by Americas Dental Care
After analyzing the reports and all the details, the San Jose-based clinic also suggested Full Mouth Reconstruction. They explained that the treatment will be conducted over two trips including vital procedures like dental extractions, implants, dentures, crowns and bridges. The total cost of the treatment will be $18,000 excluding hotel cost and one-time airfare. Jace fixed the appointment and packed his bags for the first trip to San Jose, Costa Rica.
Treatment during the First Trip
During his first trip, the treatment sessions at the dental clinic involved the procedure of 11 dental extractions. After that, 12 dental implants were placed along with temporary dentures. He had to stay in San Jose for 10 days for recovery for which he spent $450 as the hotel cost. However, the airfare was included in the package. Jace was advised to visit the clinic again after six months. During this period, he regularly kept Americas Dental Care team informed about his progress.
Second Trip – Getting Dental Crowns and Bridges
Jace visited the clinic after six months and got top and bottom metal/porcelain crowns and bridges. This time he stayed for nine days spending $430 for the hotel and $550 for airfare from Philadelphia.
The treatment of full mouth reconstruction at American Dental Care was $18,000. He spent $880 for hotels during both the trips and $550 for airfare. So, he spent $19,430 to complete the procedure, which is a saving of more than $30,000 approximately than what he had to spend on the same treatment back home. Most importantly, the result is excellent. He still keeps sending emails thanking the team of Americas Dental Care.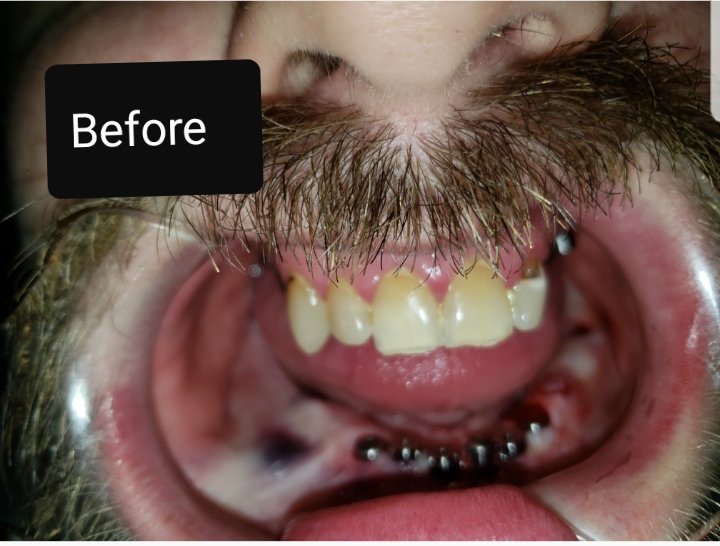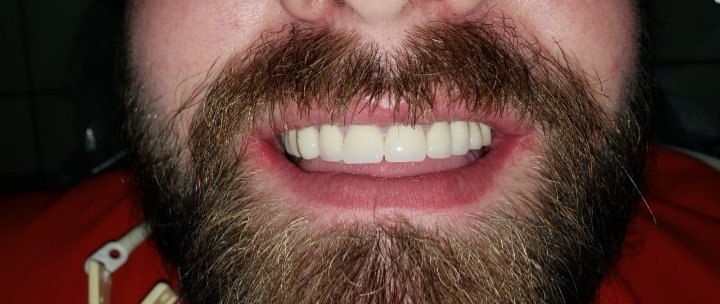 Why Americas Dental Care for Full Mouth Reconstruction in San Jose, Costa Rica?
Like Jace, you can also save more than $20,000-$30,000 on Full Mouth Reconstruction by traveling to San Jose, Costa Rica. If you also have lost many teeth because of periodontal disease, decay, accident or due to any other reason, experts at Americas Dental Care will suggest you the best remedy. They employ unsurpassed dental procedures including the best technology, devices, materials and post-operative consultation. Their friendly staffs always ensure that you can complete the procedure effectively and conveniently.
If you want to know more about Full Mouth Reconstruction or other dental treatments at Americas Dental Care, San Jose, Costa Rica, click the button below:

---
Request your Free Quote
×