Knee Surgery in Pune India | PlacidWay - Medical Tourism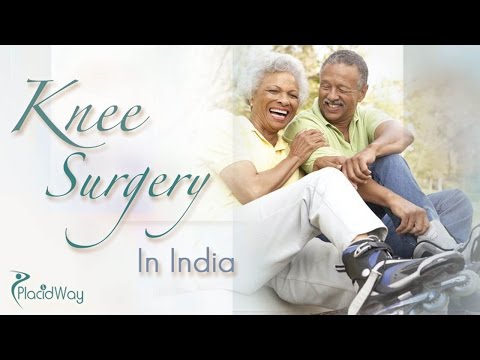 Total Knee Replacement Surgery in India | Cheap Orthopedic Surgery | Bilateral Knee Replacement | Knee Replacement Specialist | Pune, India
Category:
Orthopedic Surgery Abroad
Procedure:
Orthopedic/Knee Surgery
Source: YouTube
Dr Narendra Vaidya performed bilateral knee replacement surgery in India on patient Mrs. Sawant. See the great result after her surgery and how the knee procedure changed Mrs Sawant life and restored her mobility.

PlacidWay... your premier resource for orthopedic surgeries abroad.
If you need more information about Knee Surgery in Pune India, do not hesitate to contact us!
Email: [email protected]
Call us: +1.303.500.3821

Follow us!

Facebook:
https://www.facebook.com/Placidway

Twitter:
https://www.twitter.com/placidway

Google+:
https://plus.google.com/u/0/+Placidway/

Pinterest:
https://pinterest.com/placidway/

Medical Tourism India | Dr Narendra Vaidya | Knee Surgery in Pune India
Keywords: Medical Tourism India, Dr Narendra Vaidya, Orthopedic Surgeries, Knee Replacement Specialist, Pune, India