Antiaging Procedures in Europe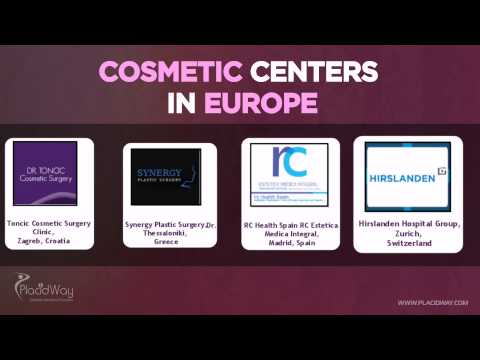 Antiaging procedures Europe, Anti aging Europe, Anti aging doctors Europe, Antiaging clinics Europe
Category:
Cosmetic Surgery Abroad
Source: YouTube
Antiaging Treatment in Europe
Looking for antiaging procedures in Europe? Without doubt, anyone concerned about aging will benefit from antiaging treatments, procedures, and programs which can be found in Europe. In this PlacidWay Video you will learn more about Antiaging procedures in Europe:
00:17 – Signs of Aging
00:31 – Benefits of Anti aging treatments in Europe
00:41 – Best Antiaging Destinations in Europe
01:22 – Stem Cell Therapy Clinics in Europe
01:24 - Cosmetic Centers in Europe
02:05 – Spa and Wellness Resorts in Europe
PlacidWay can help you have a successful medical experience in a foreign country and to benefit from high quality healthcare according to your needs.
If you need more information about Anti Aging Procedures in Europe, do not hesitate to contact us!
Email: [email protected]
Call us: +1.303.500.3821

Follow us!

Facebook:
https://www.facebook.com/Placidway

Twitter:
https://www.twitter.com/placidway

Google+:
https://plus.google.com/u/0/+Placidway/

Pinterest:
https://pinterest.com/placidway/
Or simply click the button below

Top Antiaging Procedures in Europe
Keywords: Antiaging procedures Europe, Anti aging Europe, Anti aging doctors Europe, Antiaging clinics Europe