Get the Best Hair Transplant in Tijuana, Mexico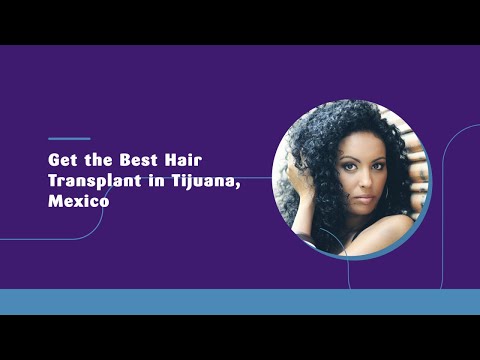 Hair Transplant in Tijuana, Mexico, Hair Transplantation Package, Hair Restoration Cost, Hair Rehabilitation Surgery
Category:
Cosmetic Surgery Abroad
Procedure:
Hair Transplantation
Source: YouTube
Get the Best Hair Transplant in Tijuana, Mexico
Hair Transplant Surgery is a surgical technique that removes hair follicles from one part of the body, called the 'donor site', to a bald or balding part of the body known as the 'recipient site'. This procedure is primarily used to treat baldness. It can also be used to restore eyelashes, eyebrows, beard hair, chest hair, and pubic hair and to fill in scars caused by accidents or surgery such as face-lifts and previous hair Transplants. Tijuana, Mexico is a world-renowned and respected destination in Latin America for everything related to hair Transplant surgery.
For more information on Hair Transplant in Tijuana, Mexico, click the bottom below:

Website: https://www.placidway.com
Phone number: +1.888.296.6664
Email: [email protected]
Follow us:
PlacidWay About Us Page: https://www.placidway.com/aboutus.php
PlacidWay Blog: https://www.placidblog.com/blog/
Facebook: https://www.facebook.com/Placidway
Twitter: https://twitter.com/placidway
YouTube: www.youtube.com/user/placidways
Pinterest: https://www.pinterest.com/placidway/
Google Plus: https://plus.google.com/u/0/+Placidway/posts
Linked In: https://www.linkedin.com/in/PlacidWay
Instagram: https://www.instagram.com/placidway/
Crunchbase: https://www.crunchbase.com/organization/placidway
Get the Best Hair Transplant in Tijuana, Mexico
Keywords: Hair Transplant in Tijuana, Mexico, Hair Transplantation Package, Hair Restoration Cost, Hair Rehabilitation Surgery