Successful Kidney Stones Surgery in Mexico
Mexico has more than a dozen destinations specialized in medical tourism, where touristic providers join medical care of the highest quality to meet the fields of oncology, orthopedics, cardiology, general surgery, plastic surgery and gastroenterology.
One of the most successful procedure performed in Mexican clinics is the kidney stone surgery, thanks to the highly qualified doctors and nurses to provide care and service with worldwide quality through an extensive infrastructure with cutting-edge medical technology.
Surgery is rarely needed to treat kidney stones. Surgery is only needed when the kidney stone is very large, caused by an infection (staghorn calculi), blocking the flow of urine out of the kidney, or causing other problems like severe bleeding.
Surgery may be needed to remove a kidney stone if it:
does not pass after a reasonable period of time and causes constant pain
is too large to pass on its own or is caught in a difficult place
blocks the flow of urine
causes an ongoing urinary tract infection
damages kidney tissue or causes constant bleeding
has grown larger, as seen on follow-up x-ray
How it is performed a kidney stone surgery?
In percutaneous nephrolithotomy or nephrolithotripsy, the surgeon makes a small cut in your back. He or she then puts a hollow tube into your kidney and either removes (lithotomy) or breaks up and removes (lithotripsy) the stone. This surgery may be used if other procedures do not work or if you have a very large stone.
In open surgery, the surgeon makes a cut in your side or stomach to reach the kidneys. He or she removes the stone.
Until 20 years ago, open surgery was necessary to remove a stone. The surgery required a recovery time of 4 to 6 weeks. Today, treatment for these stones is greatly improved, and many options do not require major open surgery and can be performed in an outpatient setting
Three main techniques for kidney stone treatment.*
Extracorporeal shock wave lithotripsy (ESWL) is the most frequently used procedure for the treatment of kidney stones. Works by focusing intense sound waves on the stone, causing the stone to shatter while minimizing the effect on surrounding tissue. The small pieces of stone then wash out of the kidney with normal urine flow, usually with little or no discomfort.
Percutaneous Nephrolithotomy is recommended to remove a stone, being often used when the stone is quite large or in a location that does not allow effective use of ESWL.
Ureteroscopy may be needed for mid- and lower-ureteral stones; no incision is made in this procedure. Instead, the surgeon passes a small fiberoptic instrument called a ureteroscope through the urethra and bladder into the ureter.
*The choice of technique depends upon multiple factors, including the size and type of stone, medications you may be taking, your other medical problems and patient preference.

Advantages of Kidney Stone Treatment
Extracorporeal shock wave lithotripsy

Percutaneous Nephrolithotomy

Ureteroscopy

Excellent success rate for most small- to medium-sized stones

Outpatient procedure

Minimal postoperative discomfort

No incisions or invasive procedures

Easy and fast scheduling

Gold-standard for treatment for very large or complex stones

For patients with several smaller stones in one kidney.

Capable of clearing most stones completely with one procedure

Safe and effective

Excellent results for small- and medium-sized kidney stones

Versatility and capability of treating some stones that won't break with SWL

Can be performed without stopping blood-thinning medication

Outpatient procedure

No incisions

Easy and fast scheduling
Price for Kidney Stone Surgical Procedure in Mexico
Medical checkups, preventive care, specialized surgery and the recovery process of our tourists, are promoted and monitored with warmth and professionalism of our service during your entire trip, making your stay comfortable and safe in our country, while saving a lot of money. For example, costs for kidney stone treatments start from $3,500 USD, while in USA the same treatment starts from $6,000 USD.
Destinations for Kidney Stone Surgery in Mexico

Blue Net Hospitals, Cabo San Lucas, Mexico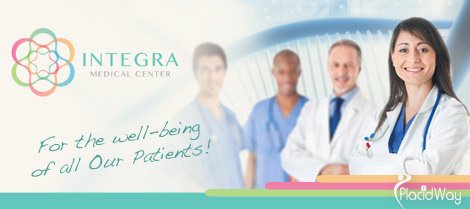 Dr. Omar Gonzalez | Integra Medical Center , Nuevo Progreso, Mexico

Family Hospital | Hospital de la Familia, Mexicali, Mexico
Medical Tourism with Care in Mexico
All our patients who have chosen medical treatment in Mexico acknowledged the same:
They were treated with warmth, respect and a smile.
They received a lot of personal attention and
They felt that people went out of their way for them
They never had the impression of being rushed.
The doctors spent a lot of time:

to explain them the procedure
to answer any questions they may have.
To complete the process in optimal conditions, Mexico has the best conditions for total recovery: different climates by region, with comfortable hotels, internationally recognized for their diversity and appeal.
What are you waiting for?
Contact us to find out more about medical procedures in Mexico!