Los Algodones, The Mexican Dental Mecca
Since Alma was a young girl she had problems with her teeth, lots of cavities, she had to wear braces until the age of 18, and later she was diagnosed with Periodontitis, which is an inflammatory disease that affects the tissues that support and surround the teeth.  Her entire life Alma was afraid of smiling and her confidence about her appearance was down.
It is not as if her problems could not be solved, but as prices for dental treatments in Canada are unbelievably high and as Alma's family had a modest income, she often chose to postpone going to a dentist or she chose those who charged less but also lacked experience.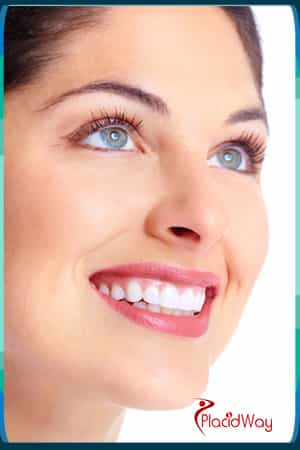 Aged 28 and with a job of her own Alma decided to take care of this problem once and for all. She started to ask her friends to recommend good dentists in Canada at affordable prices. They all recommended their dentists saying that their prices are quite high, but that they do fantastic work. One day Alma was searching the internet and she accidentally found the NBC News video about Los Algodones, Mexico, also called the Dental Mecca.
She began to search about Los Algodones and found out that the only difference between dentists there and those in Canada was….the price. Algodones has qualified dentists and medical staff with years of experience, state-of-the-art equipment, and thousands of Americans who need dental care cross the border each day.
Affordable Dental Implants Los Algodones
Los Algodones is filled with dental clinics and more than 350 dentists work here. She was amazed by the price difference between the US and Mexico. For example, teeth cleaning costs $30 in Mexico, but could reach $200 in the US, a Filling costs $40 in Mexico, but reaches $100 in the US, while for Root Canal a patient pays $180 in Mexico, but up to $2,000 in the US.
After she searched tons of sites on the internet she chose the Sani Dental Group, which offers various dental procedures at a price 70% less compared with Canada and the US. She scheduled an appointment for the following weeks. As she did not talk Spanish at all, she was afraid that she might not be able to make the doctor understand what her problem was and what dental procedures she had undergone since childhood.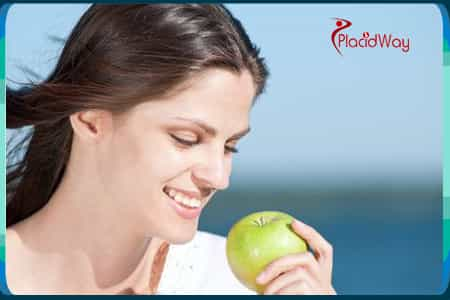 The next few weeks, she took the plane from Toronto to Yuma, Arizona, and after a 9-hour flight she got to the airport where she was met by someone from the clinic. She was really impressed by the fact that English was widely spoken in the area and immediately felt more confident. When she got to the Sani Dental Group she noticed that it exceeded her expectations: everything was immaculate, with state-of-the-art equipment and an experienced and friendly medical staff, all speaking English perfectly.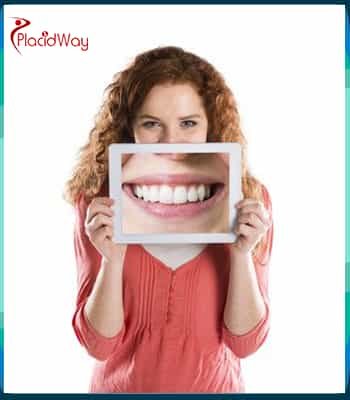 For Alma, who came to believe that going to the dentist was a traumatizing experience, coming to Los Algodones was a pleasure. No more pain, no more inexperienced medics, no more enormous amounts of money thrown out the window.  Because of her Periodontitis, the dentist advised her to choose dental implants, as this was the safest option for her situation, and after two weeks Alma had a movie star smile, a dream long forgotten amid so many failed attempts.
Alma has never even considered going to another country for Dental Treatments, an option that could have helped her avoid years of struggle and pain. Now she sends all her friends who need dental care to Los Algodones, only 10 miles west from Yuma, Arizona.
For more information visit PlacidWay, a leading US-based medical tourism resource and provider.