Dental Crowns vs Dental Veneers

Are you unhappy with the appearance of your teeth? Do you have chipped or cracked teeth, or even a dead tooth that's visible when you smile? Do you experience extreme sensitivity in your teeth when eating something hot or cold, caused by loss of enamel and other conditions? Knowing the difference between dental crowns and dental veneers is important when looking for a procedure that improves your smile, function, and sense of self-confidence and self-esteem.
Dental Crowns

A dental crown defines a cap that fits over a tooth damaged by neglect, cracks or chips, and even decay. Caps are shaped to provide total coverage over the damaged area of the tooth, and are made today to match surrounding teeth for a more natural look. Dental crowns are typically made of acrylic or porcelain, and can be fused to metal (such as gold or silver), and then glued over broken or damaged tooth surfaces. Crowns can also be used to fill in a space between teeth.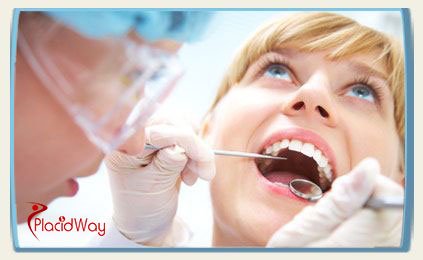 Dental Veneers

Dental veneers also served as caps or covers for teeth, and smooth surfaces, fill in gaps, and help to straighten out mild tooth misalignment as well as chipped or cracked teeth. The most common type of veneers are made of composite resin or porcelain, enhancing smiles, and offering enhanced chewing function as well as speech. Dental veneers are directly bonded to teeth with resin cement.
Which are Best for Me?

Veneers are often performed on more than one tooth, making them ideal for total tooth protection. A person who has poor dental alignment, gaps between the teeth or severely yellowed teeth benefits most from dental veneers, which improve aesthetic appearance and increase self-esteem and self-confidence.
A person with only one or two teeth that need protection or coverage may find that a dental crown is adequate, most often utilized in the event of a chipped or broken tooth. Like dental veneers, dental crowns enhance appearance, self-confidence and improve chewing function, speech and swallowing in some patients, and serve to protect and prevent further damage to the tooth.

The main difference between a dental crown or dental veneer procedure is that the dental veneer procedures require less removal of dental enamel than required for placement of a dental crown. However, for individuals with severe damage to a tooth caused by loss of enamel, or when dealing with a broken or chipped tooth, dental crowns can be fitted more precisely and are more efficient. Basically, the more damaged the tooth or teeth, the more likely that dental crowns are the better option in order to provide the most durable and solid function out of the tooth or teeth.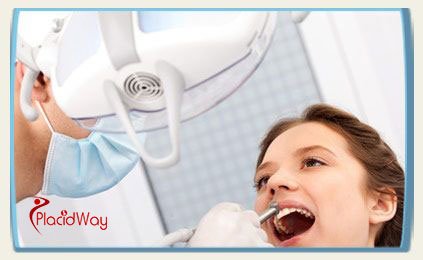 How Much Does it Cost?

In the United States, a dental crown may cost between $800 and $1,000, although dental clinics in numerous locations throughout Hungary, South America and Asia can save travelers up to 70% on costs. Dental veneers may cost between $1,000 and $2,500 per tooth in the United States, although they are extremely durable and may last a decade or more. Cost of veneers also depends on the materials used to create them. Composite veneers cost an average of $250 to $1,500 a tooth, and may last around seven years. Travelers to destinations such as Mexico or South America may save between 50% and 75% on dental veneer costs.
Who Performs these Dental Procedures?

A dentist trained in the cosmetic or aesthetic dentistry, and with experience in application techniques for veneers or crowns can perform these procedures. Look for basic credentials as well as experience in cosmetic dentistry. State or national licensing boards, regardless of origin or location of practice, should license such dentists.

For more information about Dental Implants and Dental Veneers clickt he button below!