PlacidWay Medical Tourism
Affordable Medical & Health Tourism Worldwide with PlacidWay
, Denver, United States

Specialty:

Addiction Treatment, Alternative Medicine, Anti Aging, Ayurveda, Cancer Treatment, Chronic Diseases, Cosmetic/Plastic Surgery, Dentistry, Detox, ENT, Executive Healthcheck, Eye/Lasik Care, Fertility Treatment, General Medicine, General Surgery, Gynecology Treatment, Hair Transplantation, Heart Care/Surgery, Infertility/IVF, Laparoscopic Surgery, Laser Surgery, Medical Spa Treatment, Neurology, Obesity/Bariatric Surgery, Organ Transplant, Orthopedic/Knee Surgery, Pediatric Treatment, Radiology/CT Scans, Rehabilitation, Robotic Surgery, Skin Care, Spine Care/Surgery, Sports Medicine, Stem Cell Therapy, Urology, Vascular Surgery, Weight Loss Program, Yoga/Meditation

Focus Area:

PlacidWay Medical Tourism | Health Travel | Wellness & Spa | Worldwide Affordable Treatments | Health Care Abroad
PlacidWay Medical Tourism Profile Overview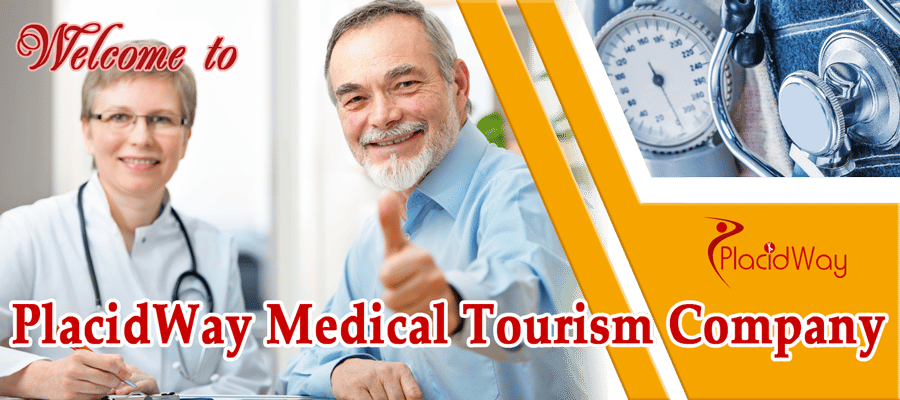 PlacidWay Medical Tourism Company - Find Worldwide Medical Solutions
Explore, customize, and experience healthcare options that fit your personal needs, finances & desires!
We connect you with the ideal healthcare service provider in the destination you choose!
We are your connection to the top healthcare providers Worldwide
Top certified Medical Center

Renowned Healthcare Specialists

Best Wellness Programs

Rejuvenating Medical Spas

Full-Service Guided Medical Travel

Holistic & Alternative Medicine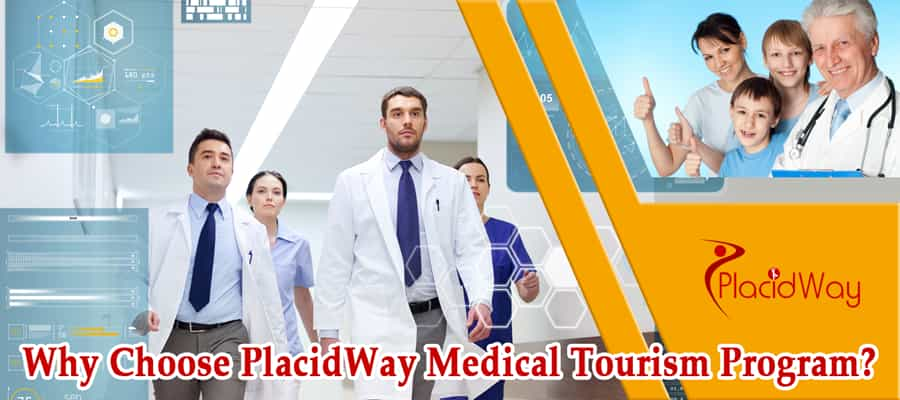 Why Choose PlacidWay Medical Tourism Program?
International Standards

Highly Experienced Doctors

Advanced International Technologies

Comprehensive & Innovative Therapies

Worldwide Locations – Over 40 Countries 250 Cities

Affordable Prices

Customizable Treatment Plans

Readily Available

All-Inclusive Packages

Complete Transparency

Direct Communications with Medical Providers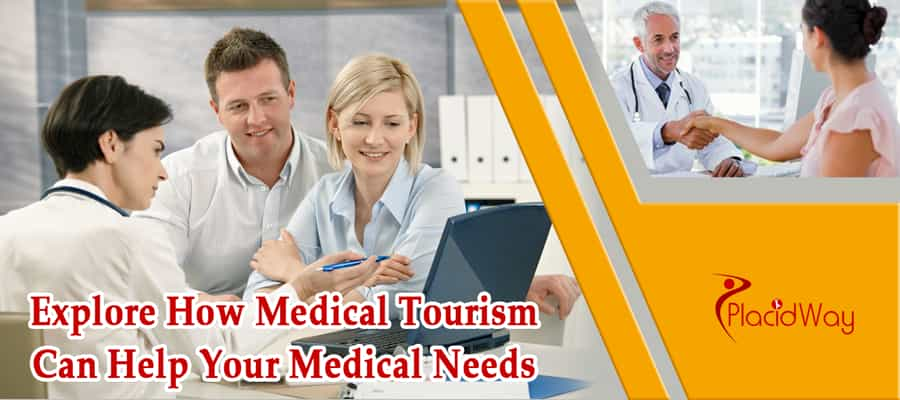 Explore How Medical Tourism Can Help Your Medical Needs
Dental Treatments: Dentures, Dental Implants, Dental Crowns, Dental Veneers
Cosmetic / Plastic Surgery Breast Surgeries, Facelift, Nose Surgery, Tummy Tuck, Liposuction, Ear Surgery, Skin Resurfacing
Diabetes and more Chronic Conditions
Stem Cell Therapy for treating Autism, Multiple Sclerosis, Alzheimer, Parkinson's, Cerebral Palsy, Heart Disease, among others
Fertility Treatments IVF, IUI, ICSI, Surrogacy, Sperm donation, TESA, Neonatal Care
Cardiac Surgeries & Treatments: CABG, Open Heart Surgery, Heart Valve Surgery
Cancer Treatments for Prostate and Breast Cancer: Chemotherapy, Radiotherapy, Breast Cancer Surgery, Hormone Therapy
Orthopedics Hip Replacement Surgery, Hip Joint Resurfacing Surgery, Knee Replacement
Organ Transplant Renal/ Kidney Procedures
Gynecology Treatments Tubal Ligation, Hysterectomy, Cervical Tumor Removal
Wellness Programs yoga retreats, weight loss programs,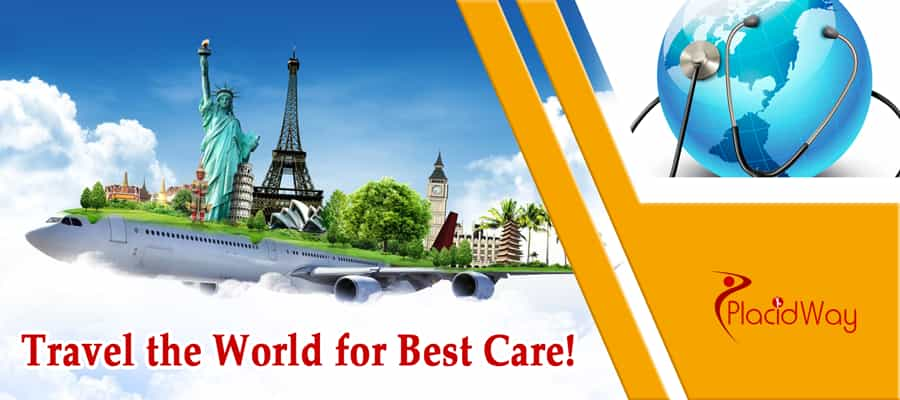 Travel the World for Best Care with PlacidWay!
Select a health package from the top destination for your medical travel needs:
Asia: India, Thailand, South Korea, Malaysia, Philippines

Americas: Mexico, United States, Costa Rica, Colombia, Brazil

Europe: Germany, Turkey, Croatia, Greece, Spain, Ukraine, Hungary, Poland, Italy

Middle East: UAE, Jordan, Lebanon, Bahrain, Egypt
PlacidWay presents you with global healthcare possibilities that are comprehensive, economical, world-class, and without borders. Powered with our global presence, PlacidWay gives you the freedom to experience a unique solution that is perfectly tailored for you!
For the best in care, access to the best is essential.
Please click below to access global medical tourism!

---