Romanian Medical Tourism Demand Growing
Health Travel Romania | Dental Vacations | Cancer Treatment | Chronic Disease Treatments | Western Europe | Eastern Europe | Central Europe | Romania

Romanian Medical Tourism Demand Growing
Denver, CO 8/20/13: Placid Romania, a subsidiary of PlacidWay, LLC, is a medical resource and provider based in Romania, offering quick and easy access to medical destinations, resorts, treatments and facilities throughout Central, Eastern and Western Europe.
PlacidRomania offers transparent and in-depth information on treatments, procedures, and facilities throughout the region. Detailed information regarding the qualifications, certifications, and accreditation of facilities throughout Central, Western and Eastern Europe provides greater health and wellness options to inhabitants in Romania and surrounding countries.
The medical tourism industry is rapidly expanding, and Romania and other Central European countries have seen an influx of international travelers for accessible and affordable treatments and procedures. Common procedures in Romania have and continue to be in the fields of dentistry, cosmetic and plastic surgery, and treatments for chronic diseases.
Higher demands for access to new techniques and treatments in the fields of infertility and antiaging methods have also increased. PlacidRomania provides information regarding tourist destinations, facility and physician profiles as well as packages that offer the best in a combination of travel, vacation and medical or dental vacations.
"PlacidWay provides access to some of the world's finest medical providers and facilities," states Pramod Goel, CEO and founder of PlacidWay, a leading medical resource and destination provider based in Denver, Colorado.
"Our outreach to medical and dental providers around the world and our contacts and relationships with those providers has enabled us to launch PlacidRomania, offering the best in medical, dental, and health and wellness resources and options for those who live in Central European locations."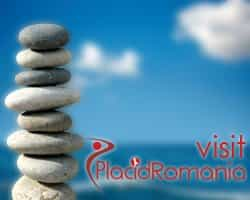 PlacidWay is one of the largest medical tourism industry providers in the United States, providing accessible and transparent information regarding treatments, pricing, destinations, medical centers and tourism packages.
Health and wellness tourism is growing and demand has increased, resulting in PlacidWay's outreach to Latin American, Central European, and Southeast Asian regions.
About the Company
PlacidWay is a leader in the medical tourism industry, dedicated to offering accurate, up-to-date information and resources regarding medical travel, international providers, treatments, procedures and destinations for international travelers. For press inquiries about PlacidWay or to arrange an interview with Pramod Goel, call +1.303.317.3607, or email [email protected].
2013-09-04 / Updated on: 2021-01-08