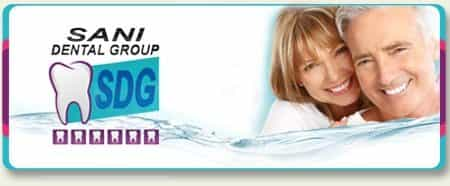 Would You Really Travel South of The Border for Dental Care?
Jarod mentioned to a coworker that he was planning on traveling to Los Algodones, Mexico for his dental care. He couldn't afford a local dentist in his native San Diego. His coworker looked at him as if he'd grown two heads. That's crazy, his co-worker told him. Don't you know what they do down there?
That's the response that many people get when they talk about cross-border dental care in Mexico, but Jarod had researched the Sani Dental Group, located near Yuma, Arizona. Sani Dental Group has an excellent reputation in the region and provides a wide range of free shuttle services back and forth across the border, as well as local lodging options. It was so easy for those living in California or Arizona, New Mexico, and Texas to drive to the border (from minutes to a couple of hours away for those living in San Diego and Tucson, and El Paso) and simply walk over the border or take a shuttle across.
Sani Provides Excellence in Dental Care
Specializing in dental implants, cosmetic dentistry and orthodontic services, the Sani Dental Group is one of the most popular among cross-border travelers. The dental facility is open Monday through Saturday from eight o'clock in the morning till six o'clock in the evening, open every day of the year except Christmas Day and New Year's Day.
One of the main reasons that drove Jarod to opt for an across-the-border dental clinic was money. He simply couldn't afford the costs quoted by local dentists. He had no dental insurance, same as 85 million other Americans, or so he had read in the Washington Post. Still, he wanted quality services. He had seen an article posted on kbps.org that related the story of a man whose dental services in the US would have cost him $20,000 but in Mexico cost less than $4,000.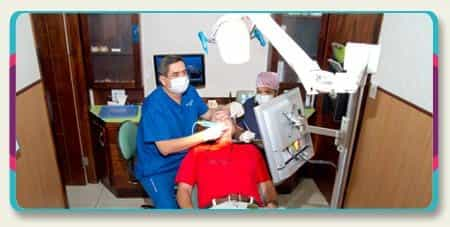 Jarod did his homework when it came to Sani Dental Group. He wanted quality, and he found out that the dentists at the dental clinic utilized high-tech equipment that followed strict government codes and the latest in panoramic x-rays, sterilization and imaging procedures. Their on-site laboratory enabled them to create their own porcelain/metal crowns, acrylic plates, and more.
He then turned to reviews regarding care and treatment at the clinic. The vast majority of them were more than pleased with the services, techniques, and technologies applied at the dental facility.
Jarod then turned his attention to the qualifications of staff there. Staff at the dental clinic was composed of seventeen highly trained and educated dentists and surgeons trained in laser dentistry, oral implantology, advanced periodontic and implant surgeries, cosmetic dentistry implants, and endodontics.
Even better for his wallet, the dental group offered nearly one dozen deals on dental services and accommodations that save consumers big bucks. Discounts were available for veterans, active military (US and Canadian), and others. Discounts off of dental services, nearby hotel accommodations, and free hotel and shuttle services are also available. The more Jarod read, the more he liked what he saw.
Located mere steps away from the Mexican/American border, Sani Dental Group was accessible from Interstate 8 from downtown Yuma, and the clinic is one of the most popular and well-known along the California and Arizona border.
For more information regarding Sani Dental Group and cross-border travel to various regions in Mexico, click the button below!