PlacidWay Upgrades

PlacidWay.com
Helping Consumers Choose Medical Options Abroad
Inspired by the 2014 Medical Tourism Global Consumer Demand Survey Analysis, PlacidWay, a medical tourism company, has recently upgraded its website www.placidway.com offering intuitive and quick access to hundreds of medical facilities, packages, prices, medical destinations and all the information needed by medical travelers.
Denver, CO, USA 11 August 2014: PlacidWay, a US-based medical tourism company, now offers its customers a simplified and a more user-friendly website. By enhancing the search capability, the customers can quickly and easily find all the information, advice, tips and tricks they need to help them make a smart and safe decision in choosing medical care.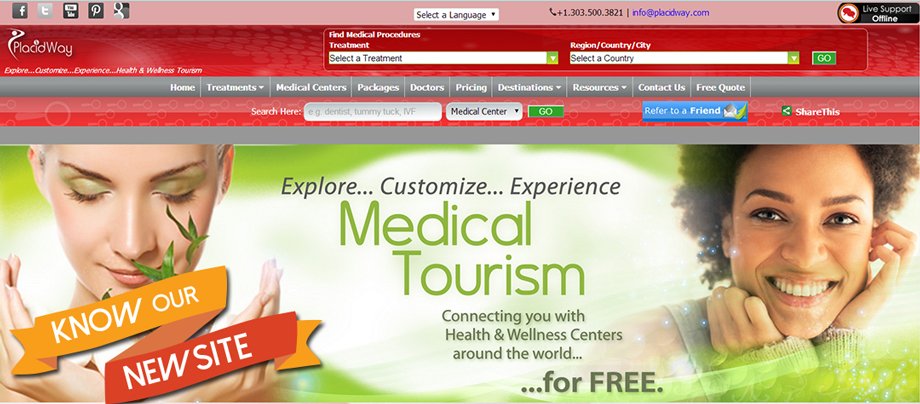 Selecting the best medical care option, whether locally or abroad, can become a tiring and frustrating experience. PlacidWay simplifies medical travel search options by offering all the information needed to find accredited medical facilities, board certified physicians, latest technological medical care, prices according to specific budget, treatment packages according to personal needs and online support to help patients find right solution for their medical needs. All these in one place!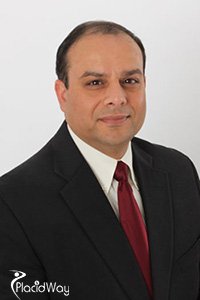 According to Pramod Goel, CEO and Founder of PlacidWay, "The new enhancements brought to our website will improve our visitors' web experience. Now it is easier than ever to find the treatment, clinic, package, prices or medical destination our customers need and to customize their medical treatment needs depending on their desires."
The upgrading of the website was inspired by the 2014 Medical Tourism Global Consumer Demand Survey Analysis, a research based on a global sample of potential medical tourists, which identified consumer priorities and preferences when searching for information related to healthcare and specifically when traveling abroad. Consumers are looking for choices: comparing prices among various medical providers, looking for all inclusive packages near shore or abroad to save money or seeking expertise which is not available locally.
The customers want to view many options and PlacidWay medical tourism portal can provide this. They are looking to learn about their medical options by performing detail searches and specifically looking for complete transparency such as no hidden costs, upfront identification of risks and challenges. The consumers are also looking for a visual impact to obtain the knowledge they need and to make informed decisions.
"We hope our visitors will enjoy the new website and find it a useful and easy to use resource. We will continue to upgrade our website and bring new features, as we aim to offer our customers the best experience a medical tourism website can offer," added Pramod Goel.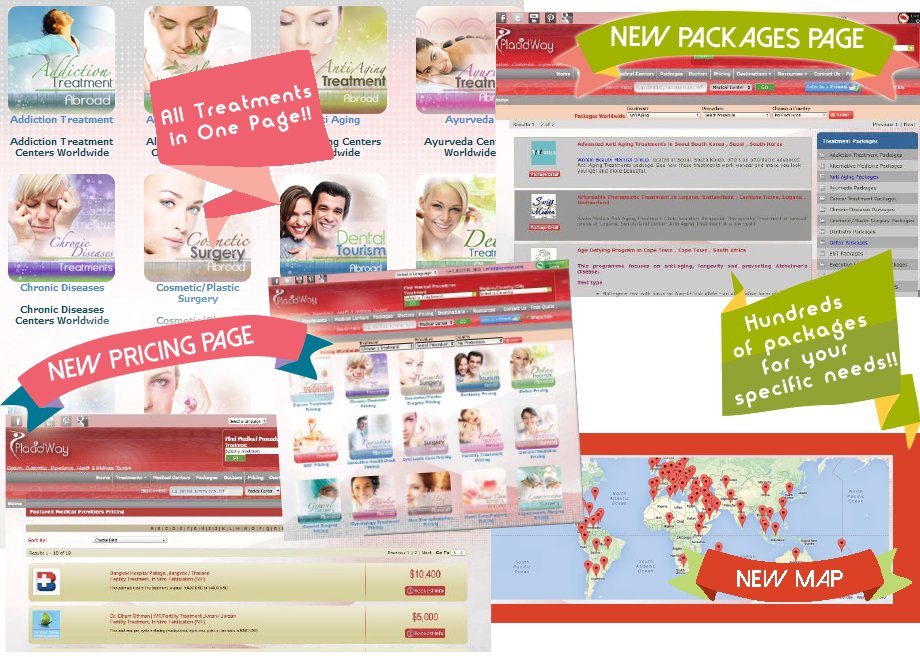 About PlacidWay Medical Tourism:
PlacidWay, a leader in the medical tourism industry, offers extensive information related to medical travel, international medical providers, foreign treatment packages, as well as global destinations for health travelers. PlacidWay's network has over 250 renowned medical centers from more than 30 countries. PlacidWay is able to help customers from all over the world get access to personalized, safe, and affordable medical care, no matter where they are from, meeting their budget requirements. Our goal is to help each customer make the right decision when it comes to choosing health care options abroad.
Visit us at www.placidway.com or contact us by clicking the button below!

by Pramod Goel