Dental Implants in Costa Rica - Cost, Clinics, Dentists
Affordable Tooth Replacement in Costa Rica by Best Dental Clinics

Dental Implants in Costa Rica
Dental implant procedure not just provides you with an improved and amazing smile, but also boosts your personality with loads of confidence. If you are planning to get this treatment done abroad, then Costa Rica can be a great choice. 
Why Costa Rica? Consider that it's one of the most beautiful Latin American countries, bordered on the west by the Pacific Ocean and on the east by the Gulf of Mexico.  Consider the fact that Costa Rica is chock-full of wildlife sanctuaries, and offers both inland and water activities and entertainments including but not limited to hiking, horseback riding, sunbathing, and deep-sea fishing.

Costa Rica is also known as a safe, serene, and tranquil country known for its friendly people, resorts, accommodations and food. What's not to like about Costa Rica?
Dental Implants Clinics in Costa Rica
There are many medical centers offering dental implants in Costa Rica. Thus, you must be very careful to choose the best one that matches your needs perfectly. Almost every center will claim that they have the best price and doctor, but you should do your own research. Most importantly, make sure that the center you are choosing has legal permissions to conduct the treatment procedure. Therefore, you must check if the center is licensed and accredited.
How Much You Have to Pay for Dental Implants in Costa Rica?
The cost of dental implants in Costa Rica depends on what you want to choose. The average cost of a dental implant is around $700. The price depends on the number of the tooth you are going to dental implants for.
| | | |
| --- | --- | --- |
| Country | Procedure | Price |
| Costa Rica | Dental Implants | $700 |
| Canada | Dental Implants | $3,000 |
| United States | Dental Implants | $3,500 |
Packages of Dental Implants in Costa Rica?
You must carefully check the dental implant package details in Costa Rica. Choose the right package according to your specific needs. Generally, a package for the dental crown will include a scan for implant planning, implant, abutment, crown, medical center fee, doctor fee, etc. However, your personal expenses like staying the hotel, airport pick up and drop, food, etc. are generally excluded from the package.
Dentists for Dental Implants in Costa Rica
It is important for you to know about the training and experience of the dentist for dental implants in Costa Rica who you are considering for your treatment procedure. Know about his practical didactic training experience along with surgical training after you confirm his board certification.
Reviews and Testimonials for Dental Implants in Costa Rica
You should also search for the patients who went for the same treatment with your chosen center. Through their reviews and testimonials, you will learn about their experience. You can also speak with a few of them and gather data supporting the treatment or check the before and after pictures.
Questions to Ask Your Dentist Before Dental Implants in Costa Rica
You must think logically and prepare a list of questions that you would ask the doctor before going to his medical center. Here is a list of five important questions that you can ask the doctor before your dental implant procedure.
What are the steps involved in dental implant treatment?

What is the itinerary of my dental implant treatment?

What are the post-procedure therapies included in the package?

Have you successfully done similar procedures before?

Does your clinic have all the required accreditations?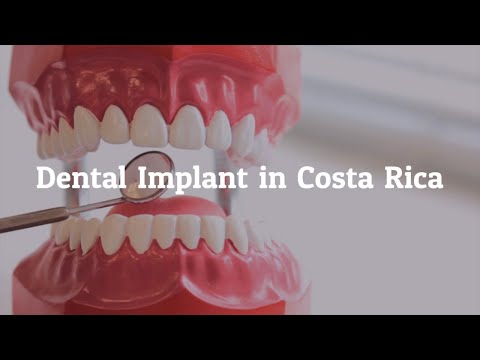 If you want to know more about the available affordable packages of dental implants in Costa Rica, you can send us your queries by clicking on the contact button below.
Related Experiences:
Get Affordable Dental Implants in Costa Rica Today!
Dental Implants in Juarez
Dental Implants in Dubai
Dental Implants in Thailand
Dental Implants in Mexicali, Package, Cost, Clinics, Reviews
Dental Implants in Spain
2011-08-29 / Updated on: 2022-09-21